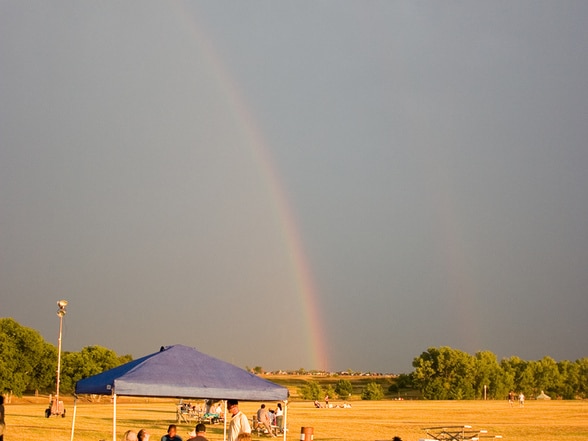 Richardson is a fairly large town within the greater Dallas metro area. A historic downtown retains some of the city's original charm, which makes for a nice balance to the miles of midrise office buildings that comprise much of the area. Equal parts urban and suburban, Richardson is filled with a large and eclectic population–there's something for anyone and everyone who lives here. If you're a DART commuter, Richardson will be your dream nabe, as one of the train's central lines runs directly through this area. With convenient access to downtown without the exclusiveness of Highland Park or University Park, Richardson makes for a very comfy place to call home
Richardson Data
Lowest Attributes
Richardson Articles and Reviews
The Suburb
Richardson, all in all, is a pretty cool suburb. Nothing particularly stands out about in other than that it's a relatively clean and quiet part of Dallas. Old downtown Richardson has some really awesome ethnic restaurants, as well as more than one chill hookah bar. Nothing's ever more than a ten-minute drive away.
Valley View Mall is a nice place to go if in need of distraction. The Galleria can't be beat for shopping, though.
Having grown up in Richardson, I can say that it's a swell place to call home.
What's awesome
Hookah Bars (suprisingly!), nice location between downtown and the northern suburbs
Samuel A.
DFW's Flagship Neighborhood
Richardson, Tx has some of the best schools in the state, an extremely diverse population, boasting the largest Mosque in north Texas, high quality restaurants with recipes from all over the world, and numerous beautiful parks. Ranked to be the 15th best place to live in the US by Money magazine, Richardson is a balanced mix of quality apartments, houses built no later than the late 70's, and a light industrial zone focusing in telecommunications. It's hard to go very far without running into a park, school, or some place of worship, making Richardson a great place to raise children. Back when I was in school, students would get regular visits from city council members, and citizens often find themselves in close proximity to some type of local or political event.
Richardson is under constant development, with old buildings being remodeled, and new ones sprouting up. Both the Elementary school I used to go to, and the daycare I stayed at have been relocated within just a few short years of me leaving them. Despite the many changes in town, established neighborhoods in the area are usually untouched, and many locals are now living in the same houses they grew up in. Old town Richardson and Main Street still maintain some of their small town charm, but Richardson's true glory lies in it's large and well funded buildings and parks. The area is still pretty green for an area so close to the metroplex, but it is also very highly developed. There are many large malls within the area, and new housing and apartment complexes have appeared in the past few years.
What's awesome
Del's Charcoal Burgers right off of Main Street is tiny and always crowded, it's a great family owned restaurant, close enough to be frequented by telecom workers, and Richardson High School students alike.
Richardson has the feel of a very scrutinized and important neighborhood, with constant attention from the surrounding areas and within, it feels as though this city is destined for great things.
Cottonwood Park is home to the famous annual Cottonwood Art Festival, right across the street from Richardson High School, it brings in people from all over the country to mingle with the equally diverse locals.
What's not so awesome
There has been a number of neighborhoods with large McMansions that have been built in the past decade, and most of those houses go unused due to the recession. Someone got a little too overconfident in their ability to sell overpriced housing. Expect to drive past an extremely tall ghost town or two on your way to work or dropping off the kids.
Benjamin