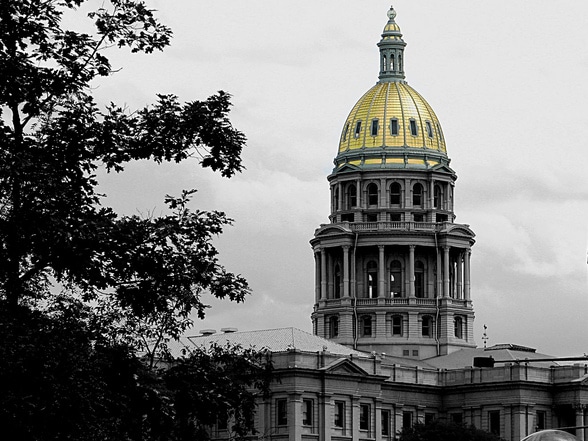 With its prime location next to the Central Business District and Golden Triangle, Capitol Hill is a cosmopolitan epicenter with an eccentric edge. What was once home to some of the most elite residents of Denver is now a melting pot for Denver's artsy and hip. This Denver hotspot boasts everything a young urbanite could hope for, from five-star restaurants to famous concert venues and crowded watering holes. A mix of renovated historic mansions and chic apartments have made Capitol Hill a widely targeted place to live, while endless nightlife and entertainment have secured its place as one of the most popular nabes around.
Lowest Attributes
Capitol Hill Articles and Reviews
Culinary Haven
One of the best steaks I have had was in a restaurant located in Capitol Hill. I can remember it clearly. It was a Filet Mignon with an amazing parmesan cheese sauce at Le Central, the best french restaurant in Denver (in my humble opinion at least). Craving a Guinness that's been built by a pro? Hit The Fainting Goat. Want a place to sit back and listen to some house music at? Try the Funky Buddah Lounge. I could keep going on and on. There are so many amazing little places to grab a bite, toss down a drink, or just hang out at in the Capitol Hill area that I'm pretty sure there isn't enough space on here for me to list them all.
Homes in this area tend toward extravagant. Many of them still have their Carriage Houses. Yards leave much to be desired if you want a great space for the dog to romp in, but they're great if you want to have some friends over for some BBQ. Not that you'd want to cook in this nabe!
The Capitol with its golden dome can be seen from all over in this area and is a great place to people watch. However. This nabe has its fair share of homeless people. It's, unfortunately, common within the area to also see drug dealers and addicts making transactions. Parking can be difficult if you're wanting to go to a restaurant or bar on the weekends. Come loaded with quarters as you will most likely have to park at a meter.
What's awesome
What's not so awesome
homeless people and druggies.
Niki G.
Can't Parallel Park? Take a Cab.
Moving to Denver's Capitol Hill neighborhood with my two year old son after years of vaulting between sterile Colorado mountain towns was initially a shock. It took a good three months to abandon the use of hand-sanitizer at every doorway, newspaper stand, and restaurant table; but it took even longer to absorb the wretchedness of Cap Hill's unfortunate – the hollow eyes of that once-pretty thirty something who aged an additional twenty years from Marlboro's and meth; the smell of the toothless man, bundled up and wandering through July like it's the beginning the holiday shopping season; the crossed arms of the thief waiting on the dark side of a corner for his next victim.
My time on Capitol Hill replaced not only my clean-freak, mommy mentality with a sense of environmental responsibility, but overall naivety with compassion. I met interesting, diverse people on every corner and had meaningful cultural experiences on every block. The apartment I secured had off-street parking (my number one priority in a neighborhood such as this one), and was on the first floor of a brownstone – hardwood floors, leaded glass windows, claw foot tub. I left aluminum cans out back in the alley for the man who pushed a shopping cart by every morning. When I encountered a dead mouse in my kitchen, I called for help from my eccentric landlord neighbor whose home was decorated with exquisite paintings, rugs, chandeliers, and chaise lounges. He was out for the night. After hours of panic and with no one else to call, I scooped up my first (and hopefully last) dead animal and disposed of it.
I decided to move shortly thereafter to a more child-friendly neighborhood in central Denver, but I still revisit Cap Hill now and then for its huge festivals in Civic Center Park and for its array of odd pubs and people.
Sara S.
If you took all of the characteristics of Capitol Hill and then tried to create a hybrid person who captured all of those aspects, you'd have a gay, punk senator who partied hard and listened to Neon Indian and Animal Collective. So, basically, Capitol Hill is cray. It's cosmopolitan, current with trends, and very hip. It's the center of the action, both entertainment and politics-wise.
However, while the nightlife is raging, the opportunities to spend all of your time here are slim. There are few housing opportunities, most of which are concentrated in old, single-family homes. There's a lot of traffic, which makes it obnoxious to live here permanently. It's densely populated, so if you don't enjoy being jam-packed in a crowd, you're in the wrong place.
Capitol Hill has great, fascinating people from all walks of life, but there are a lot of them, and they make day-to-day life pretty difficult.
What's awesome
What's not so awesome
really urban, traffic
Lauren D
A Mix of Everything in Cap Hill
If you like eccentricity you will feel comfortable walking through Denver's Capitol Hill. The neighborhood has been and remains a mix of distinct cultures intertwined n the heart of the city. You will find college students, hipsters, deeply-rooted Denver natives, young professionals, young families and retirees.
The neighborhood spans east-to-west from Broadway to Downing and north-to-south Colfax to Seventh Avenue.
The residencies in this nabe range from basement studio apartments, duplexes, small houses to some of the most historical mansions in Denver. You can see one of each on nearly any given block.
The level of eccentricity varies depending on which part of Cap Hill you reside or play. It's never a dull moment on Colfax during most times of the day, while as you progress south you'll run into a more hipster crowd looking for good drinks and local bands at a plethora of venues along the way.
Visitors will come away with a sense of history seeing the residences of some of Denver's early elite, including the Governor's mansion and Molly Brown House. But residents see its ever-changing landscape with the latest bars and restaurants opening for business near the historic sites.
Marcelo D.
Ah, my first love.
I will always have a tender spot in my heart for Capitol Hill. It was my first Denver nabe experience and set the overall tone and love I have for this city. Although it is generally considered to be a young, hip neighborhood, the apartment buildings in Cap Hill tend to be older, with older appliances (my not-so-standard size oven couldn't even hold cookie sheet!). The famous 'Poet's Row' along Sherman St. boasts historical living quarters bearing the names of famous writers: Emily Dickinson, Mark Twain, and Nathaniel Hawthorn, to name a few. If you are anything like me at 25, then cost of living is a huge factor when choosing a place to live. Don't fret. Capitol Hill, has a large range of options when it comes to single-person living. I'd recommend looking at several places before settling on that perfect one, there can be a huge difference in cleanliness from apartment to apartment, and in my experience if you don't look around and love it, keep looking.
Capitol Hill will always surprise you. Located in central Denver and only a handful of miles from downtown, I was astonished by the walkability of this neighborhood. Right next door to me was a record store, a cute used book store, a great greasy pizza joint (for those late-night hunger pangs!); even shopping. Easy access to Whole Foods and Cheeseman park provide a fantastic escape from the occasional grittiness of the hill. Don't wander too far, however, Colfax can be a little too close for comfort, and often brings in a few stray vagabonds asking for change. In summery, if you're okay with a little dirt, a little attitude, and a lot of fun, check out Capitol Hill, it won't disappoint.
What's awesome
great for first time Denver dwellers, cheap rent & cheap bars, in the middle of it all
What's not so awesome
parking can be a nightmare (knowing how to parallel parking is a must if you live here!) ,can be dirty, close to Colfax, bums asking for money, not such a great place for families
Christine S.
Gritty Good
Are you young, hip, drawn to the eclectic? Do you want cheap rent and cheap bars? Have you recently moved here from either Brooklyn or Portland? Are you perfectly comfortable seeing bums, homeless, and other undesirables on a daily basis? Then Cap Hill is the nabe for you!
Capitol Hill is made up primarily of older apartment buildings, with a few of the older mansions and houses nestled in between, most dating back to the turn of the century. The Molly Brown House, of Titanic fame, is even located here. Many of the units are small, but with that certain quirky charm that can only be achieved with squeaky old hardwood floors, cottage-style kitchens, and claw-foot tubs. This is generally not the area if you want new, stainless steel appliances or tons of space. What you will get, however, is a lot of character.
Filled with oddball stores (Kilgore Books is a great stop for cheap used books), cheap bars (don't miss out on the Park Tavern's great two-for-one happy hours), and funky restaurants (city-o-city has seitan mock-buffalo wings that could turn even the most hardcore carnivore into a vegetarian), this nabe has all the offbeat-hip anyone could ever want. If you do get tired of it, however, you're right next to downtown – hop on the free mall ride and you'll be in LoDo in minutes.
What's awesome
Lots of character, cheap, great location
What's not so awesome
Dirty, somewhat sketchy, and bum-filled
Ashley C.
Capitol Hill: Where All of My Friends Live, and For Good Reason
I don't actually live in Cap Hill, but most of my friends do because it's a great place for bar hopping, vinyl buying, and people watching everyday of the week! If you're looking for a cheap happy hour, a pool game to hustle, or a quick bite to eat, Capitol Hill is the place to be Sunday-Thursday. Friday and Saturday offers the same kind of fun but it can get crazy crowded, not that that's a bad thing because everybody is having fun! If you're thinking about moving here and you don't mind a walkability score of about 90 then this is the place to be. But if you must get behind the wheel everyday, find an abode that offers assigned parking because parking is a bitch. Or better yet, find a parking place, leave the ride there and hop on the bus! For such a cool place to live, rent is pretty cheap and with tree lined streets, vintage buildings and lots of history just looking for a place to live is an adventure. Overall, Cap Hill is a great place to visit or call home!
Laura R.
Capitol Hill Connection
Where can you find a cop and a gothed out band member driving a hearse working together to jump a car battery? Capitol Hill, that's where. A dead car battery left me stranded on the corner of 13th and Pearl several years ago as I was trying to move out of my apartment and these guys helped me out. Who would have expected to see such unity between the Popo and someone with a bright orange Mohawk at least a foot high who was clearly on his way into the Snake Pit? After that, I was a bit sad to be leaving my old nabe, but it forever left an imprint on my heart.
Having said that, Capitol Hill isn't for everyone. Parking can be a nightmare, it's not always the safest, and the streets can get a little loud with passers-by. Nonetheless, it can also be one of the best places to live if you really want to experience the city life.
Home to beautiful historical buildings such as Molly Brown's house, the Governor's mansion, Wax Traxx Records, Buffalo Exchange, and the wonders of East Colfax, Capitol Hill is an exciting nabe with tons to see and do. Visit Benny's, the best Mexican place in the nabe, walk to local bars like Govnr's Park or Benders. In the mood for something a little classier? Drop by Lala's wine bar or the Cheeky Monk Belgian Beer Café on East Colfax.
With a mix of great old houses, apartment complexes, tree-lined streets and lots of local places to eat and drink, Capitol Hill is surely the heart of Denver. If you are looking to be in the center of it all, this is the place for you.
What's awesome
What's not so awesome
Sometimes a little sketchy at night.
Alyssa A.