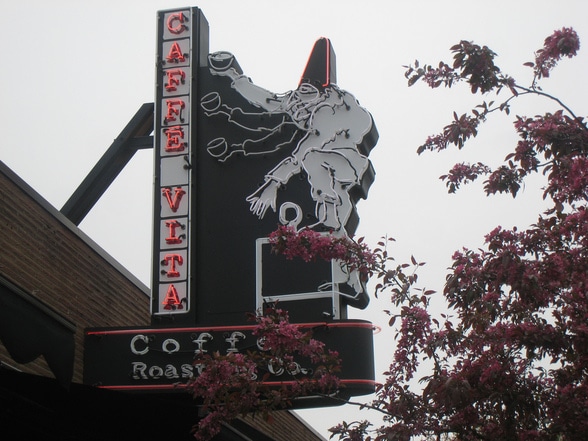 [vc_row][vc_column][vc_column_text]
Infomation
Believe it or not, there is an actual neighborhood to go along with Seattle's magnificent 300 acre Seward Park. The houses along the water follow a curve in the land upward, allowing a stunning view of Lake Washington and Seward Park. Other than 50th, shops are sprinkled throughout the neighborhoods. Parking is easy, so perk up at Vita before a long stroll through Seward Park.[/vc_column_text][vc_separator color="mulled_wine"][vc_column_text]Seward Park, Seattle Data : Neighborhoods & Travel – Score out of 100[/vc_column_text][vc_progress_bar values="%5B%7B%22label%22%3A%22Green%20space%2083%22%2C%22value%22%3A%2283%22%7D%2C%7B%22label%22%3A%22Families%2072%22%2C%22value%22%3A%2272%22%7D%2C%7B%22label%22%3A%22Clean%2067%22%2C%22value%22%3A%2267%22%7D%2C%7B%22label%22%3A%22Public%20Transportation%2067%22%2C%22value%22%3A%2267%22%7D%2C%7B%22label%22%3A%22Parking%2067%22%2C%22value%22%3A%2267%22%7D%5D" bgcolor="sky" options="striped,animated" title="TOP ATTRIBUTES"][vc_progress_bar values="%5B%7B%22label%22%3A%22Singles%2058%22%2C%22value%22%3A%2258%22%7D%2C%7B%22label%22%3A%22Nightlife%2050%22%2C%22value%22%3A%2250%22%7D%2C%7B%22label%22%3A%22Shopping%2050%22%2C%22value%22%3A%2250%22%7D%2C%7B%22label%22%3A%22Seniors%2040%22%2C%22value%22%3A%2240%22%7D%2C%7B%22label%22%3A%22Income%2026%22%2C%22value%22%3A%2226%22%7D%5D" bgcolor="bar_turquoise" options="striped,animated" title="LOWEST ATTRIBUTES"][vc_separator color="mulled_wine"][vc_column_text]Seward Park, Seattle Reviews
The park rules, but so does the nabe.
What pretty much everyone in Seattle will tell you about this nabe is that the park rules. It's true it does, but there is a lot more to this nabe than just the park. This is a peaceful nabe with just the right amount of amenities like shops and restaurants sprinkled around to keep it from descending into boredom. Housing is typical Seattle bungalow style, and most of the houses are exceptionally well maintained. Mass transit access is excellent, with multiple bus lines and lots of stops in the nabe, making the walk to your nearest stop likely pretty short.
Shannon T.
Getting outta the city… in the city.
The Seward Park nabe boasts several parks, including the 300 acre Seward Park, 120 of which is old growth forest, containing numerous beaches along Lake Washington as well as a playground an arts center. People say this park makes it seem as if you've been removed from the city, which can be relaxing for someone looking for a place to walk, bike or exercise away from the hustle and bustle.
Other notable things: Easy parking, close to Rainier Beach High School, great view of Lake Washington, and even a Cafe Vita for all you trendies needing your daily dose.
Christopher M.
[/vc_column_text][vc_separator color="mulled_wine"][/vc_column][/vc_row]