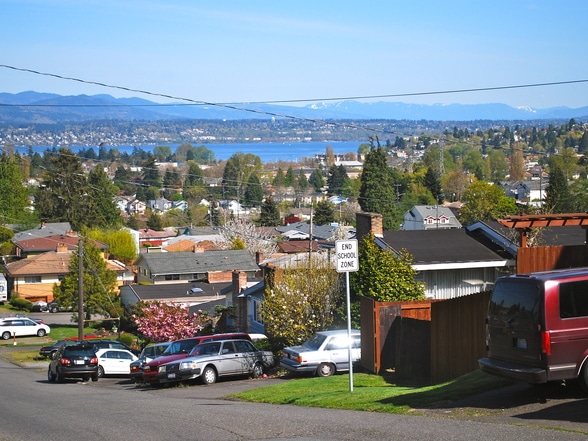 South Beacon Hill
by nabewise
[vc_row][vc_column][vc_column_text]
Infomation
South Beacon Hill is generating quite a buzz from Seattleites. The Light Rail is drawing commuters as potential residents and putting money in the pockets of business owners. No one will argue about it — South Beacon Hill is in a developmental stage. As a result the community has strong opinions on where it is headed. Housing for commuters is affordable too; many homeowners prefer to commute using the Light Rail, which makes traveling to the north or south easy.[/vc_column_text][vc_separator color="mulled_wine"][vc_column_text]South Beacon Hill, Seattle Data : Neighborhoods & Travel – Score out of 100[/vc_column_text][vc_progress_bar values="%5B%7B%22label%22%3A%22Gritty%2088%22%2C%22value%22%3A%2288%22%7D%2C%7B%22label%22%3A%22Public%20Transportation%2075%22%2C%22value%22%3A%2275%22%7D%2C%7B%22label%22%3A%22Green%20space%2067%22%2C%22value%22%3A%2267%22%7D%2C%7B%22label%22%3A%22Empty%20nesters%2065%22%2C%22value%22%3A%2265%22%7D%2C%7B%22label%22%3A%22Community%2063%22%2C%22value%22%3A%2263%22%7D%5D" bgcolor="sky" options="striped,animated" title="TOP ATTRIBUTES"][vc_progress_bar values="%5B%7B%22label%22%3A%22Shopping%2044%22%2C%22value%22%3A%2244%22%7D%2C%7B%22label%22%3A%22Nightlife%2044%22%2C%22value%22%3A%2244%22%7D%2C%7B%22label%22%3A%22Safety%2042%22%2C%22value%22%3A%2242%22%7D%2C%7B%22label%22%3A%22Seniors%2031%22%2C%22value%22%3A%2231%22%7D%2C%7B%22label%22%3A%22Income%204%22%2C%22value%22%3A%224%22%7D%5D" bgcolor="bar_turquoise" options="striped,animated" title="LOWEST ATTRIBUTES"][vc_separator color="mulled_wine"][vc_column_text]South Beacon Hill, Seattle Reviews
Familiar through passing
My parents would pick me up at the Light Rail stations in Beacon Hill, so I'm a fairly frequent visitor to these parts, but my actual knowledge of them is quite limited. There seem to be some pretty awesome destinations not too far: Mt Baker and Columbia city are definitely places to check out if you're not familiar with the area. Beacon Hill itself is kinda 'burby so there isn't a whole lot to experience … except for the AMAZINGMexican food they have scattered around. Seriously, the tacos are cheap and to die for. Many people claim this neighborhood has a reputation, but I ride the Light Rail all the time and have never felt too unsafe.
Jessica P.
Ramblers and Easy to Get to
I would say South Beacon Hill is a family oriented, blue collar neighborhood. There are 70% Home owners and 30% Renters in the neighborhood.
The price range is affordable 1950's basement ramblers older people in their late 40's and 50's live in this area. It is very convenient to downtown Seattle, Airport, and Bellevue. Getting around on the bus or rail transit system is easy as well.
Thach Nguyen
Part of the larger genre of "Beacon Hill"
This active community takes has taken advantage of online organization and has a lot to say on their website with editorials, development notices for land use or local news. This nabe is a quiet home owner's location that gets thrown into the larger Beacon Hillbunch, bordering roughly where MLK and I-5 intersect at the south, and Myryle St to the north. Mostly an Asian and black, you'll find an different vibe throughout South Beacon Hill than you will in the mostly white suburbs of Seattle. Like most areas of Beacon Hill, you'll find that it's quite cheaper to live here than other suburbs outside of Seattle
Christopher M.
[/vc_column_text][vc_separator color="mulled_wine"][/vc_column][/vc_row]