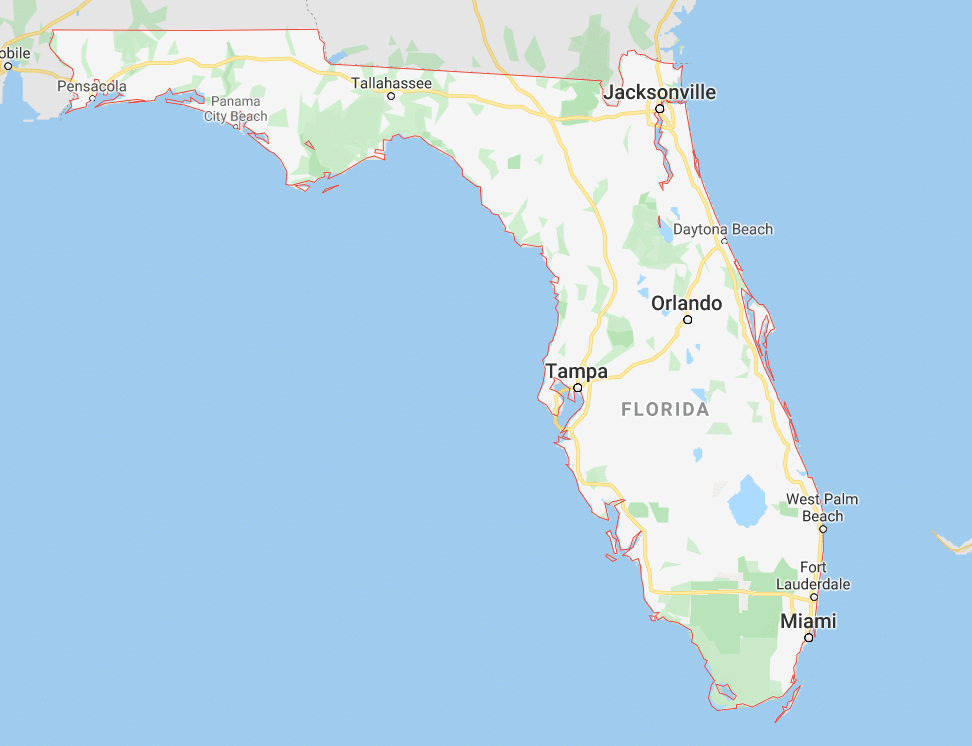 South Florida
by nabewise
If you're thinking about a vacation to Florida, try visiting places like the Florida Keys and Miami.
One of the best places to visit over in that "red state" and no longer run by lil' brother are the Florida Keys. It's a breathtakingly scenic drive due south along the Overseas Highway, a 100 mile stretch between the Atlantic Ocean and Gulf of Mexico. Nothing but blue skies, fluffy billowing cloud formations and blue waters as far as the eye can see.
We started in Key Largo at Mile Marker 99.5. Before our final destination we opted to visit Key attractions along the way. One of them, the John Pennekamp Coral Reef State Park, the only coral reef on the continental U.S. provided the chance for a morning of kayaking through Mangrove forests . Mangroves are trees native to the southern coastal shore that thrive in the salty water conditions. They have exposed root systems and look like as if they walk on water. Various bird life feel safe to nest their young in their tree limbs.
Florida's state park system defends a unique and delicate ecosystem and it's the extraordinary preservation efforts that keep the Keys protected from Florida loving land developers.
To keep track of your journey you can count descending mile markers until you get to your ultimate destination at MM 0 in Key West. But before that you'll pass through many a town with Key in its name. We stopped in a place called Islamorada for a boat ride to the off shore island Lignumvitae Keys but because of windy conditions they canceled tours that day. Hurricane season officially begins again after Memorial Day weekend and the locals have their fingers crossed that it won't be the tropical onslaught of years past.
We flew through most of the Keys but pulled into Ann's Public Beach, a cute little beach just roadside where people lay claim to gazebo like shelters built along the boardwalk for barbecuing and partying. We took a nature walk on the boardwalk where we spotted blue claw crabs, cranes, pelicans and lots of exotic flora and fauna.
After the 6.8 mile crossing at the famous expanse, Seven Mile Bridge, we pulled off to enjoy one of Florida's most beautiful beaches at Bahia Honda, a 452 acre island. Sandspur Beach is rated #5 because of it's pristine location, crystal blue waters and white sand beaches. There's also a bird sanctuary trail, camping, bike riding, ocean kayaking, wind surfing, parasailing, anyway you get the picture.
We continued on key after key when we finally reached the end. Key West is very tourist-y to say the least — but a fun day it was. We ate at Pepe's Cafe & Steakhouse, est. in 1909 by a Cuban fisherman and the oldest restaurant on the island. The catch of the day Ð Mahi mahi – fish sandwich was a winner and so was the prime rib steak sandwich. After lunch, we walked Duval St, but it wasn't to do the Duval Crawl, which requires that you stop in every bar along the way for a drink. Instead we shopped and only stopped for drinks when the buzz wore off.
A must for souvenir shopping is the Official Conch Republic Store, whose lofty motto, "We seceded where others failed, " is legend. The story goes in 1982, U.S. Border Patrol began searching cars leaving the Keys for drugs and illegal immigrants. The roadblocks caused massive traffic affecting tourism, so in true American revolutionary spirit, the Conch Republic was born and seceded from the U.S. in protest. It lasted one day and the republic surrendered then requested a billion dollars in foreign aid. Since then the natives refer to themselves as "conchs" pronounced "conks" and have had to take up cause on 2 separate occasions or whenever U.S. policy aims to tamper with the Key West lifestyle, which is laid-back and free.
The last thing you want to do is check out Sunset Celebrations, the official sunset at Mallory Square where crowds dance, drink, applaud and worship the end of the day. Tourists and revelers alike are everywhere enjoying the "one human family" spirit that makes Key West, the southern most tip of the United States, a cool place to visit.
If laid back is not what you are looking for and glamour and glitz is, you belong in South Beach. Art Deco style, Latin flavors and Euro sexy make up this city by the sea. You can find food and fashion a la NYC on Lincoln Road, Architectural splendor on Ocean Drive and Collins Ave and it all spells M-O-N-E-Y. For opulence up close we visited, The Hotel Victor, next door to the Versace mansion, an example of 1930Õs Art Deco influence with its elegance. It also houses trendy restaurant with a jellyfish tank.
The ocean front hotels over looking the beach scream lifestyles of the rich and famous. Since the season is over, we didn't see the obligatory models or their wealthy suitors. For lunch, no glitzy restaurants either, but they abound. Instead we tried, with no regrets, the arroz con pollo at Cuban fast food joint, Pollo Tropical. Muy deliciouso!
Miami is a large metropolitan city comprised of lots of little towns and neighborhoods. Coconut Grove, known simply as "the Grove" is one of them, a charming village bordering Biscayne Bay where yachts float in the harbor was a trip pleaser.
Known for it's artist's colony and the famed Coconut Grove Playhouse, this neighborhood is a creative central with plenty of street cafes, stylish boutiques and galleries. Sipping a sauvignon blanc and noshing on Middle Eastern tapas at Coco's Cafe waiting for friends, we people watched as the fashion forward, eccentrics and families strolled by.
On the roads, Lamborghinis, Ferraris and Bentleys rolled by in this equally posh area of the city. Coconut Grove is a fun, relaxing alternative to the more flamboyant South Beach where you can dine, shop, stroll and enjoy the natural beauty of another hip neighborhood.
It's certainly obvious why South Florida remains one of the top ten travel destinations in the U.S.
Until next time, felicidades!