Visit Britain: Conwy, Wales
by nabewise
Today's blog comes from STA Travel's own Alexis Merritt. Alexis is a Groups Specialist who has been just about everywhere, and she's got lots of amazing stories from the road. Read on to hear about her favorite hidden gem in Great Britain.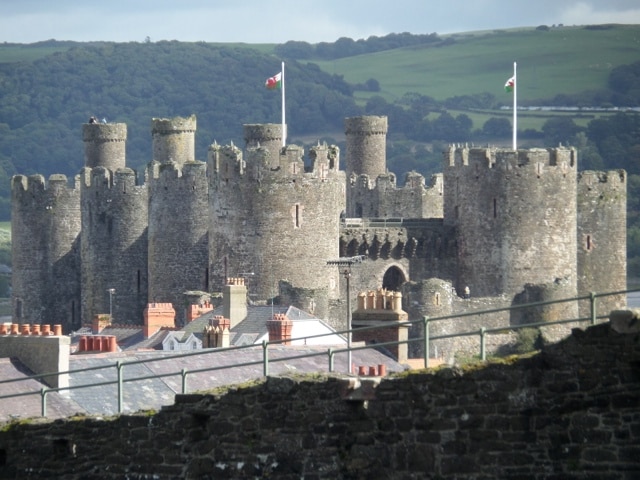 When you think of Britain, the first city that pops into your head is most likely London. And, while London is a fantastic city with so much to see and do, what about the lesser-known spots around the UK? If you are willing to venture out of the big city there are some incredible sights to be seen, and probably less crowds to contend with while you're at it.
One such place can be found in Wales. A short train ride from the Welsh Ferry terminal at Holyhead is the medieval town of Conwy.  The train only stops at this town if you tell the attendant, and upon disembarking, he will remind you to wave the train down when you wish to leave or else the train will never stop for you. We took the very comfortable three hour cruise ferry from Dublin and wandered onto the steps of every traveler's dream castle.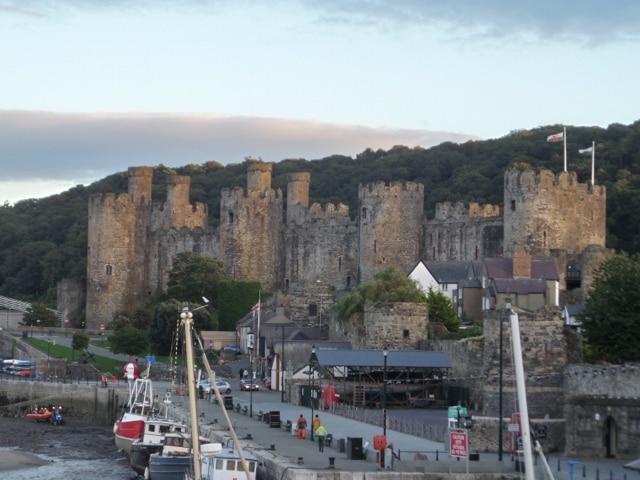 Conwy castle was built in the late 1200s by King Edward I with the intent of keeping the Welsh people from rebelling.  Today, the Welsh happily capitalize on this historically magnificent castle right out of a fairytale.  While many of the most famous castles in Europe were built during the romantic period (late 1800s) and are in fact not quite so old, Conwy castle soars past them all with its aged history.
Conwy also has fantastic city walls which are of a similar age as the castle, and can be found by some careful footwork on the uneven steps.  We found the people to be friendly, cheerily greeting us in Welsh, before realizing we were tourists.  We had some of the best fish and chips and mushy peas anywhere in the UK and enjoyed a light afternoon tea during our leisurely visit.  Conwy is also known for its mussels and the boats in the harbor appeared to be peacefully waiting for the tide to return.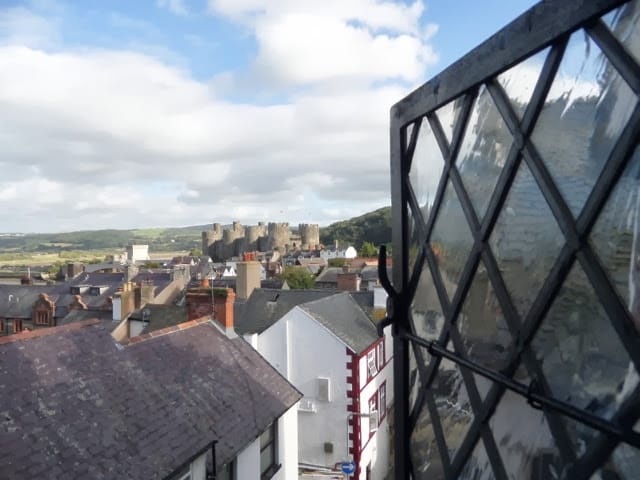 Another beauty of Conwy, is an Elizabethan home right in the middle of the city called Plas Mawr, which is part of a combo castle ticket. There was a delightful audio guide that explained how life in the house would have been in the 1500s for the family who lived there. The kitchen was complete with fresh herbs and hanging game ready for preservation!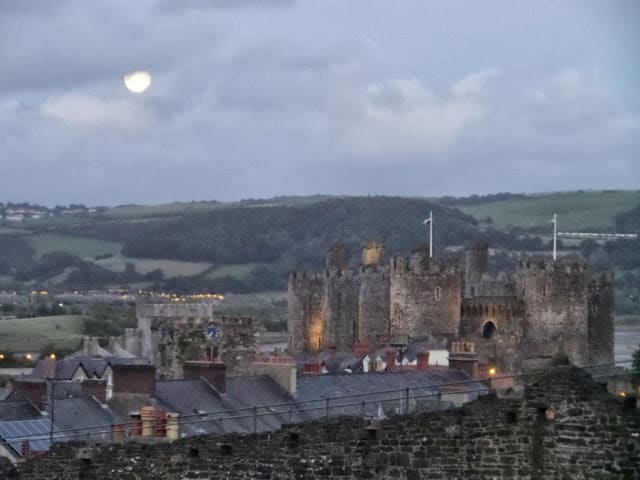 We thoroughly enjoyed our time in Wales from the people, to the food, and the quaint small town feel. What a treasure of Great Britain.