6 of the best snow destinations
by nabewise
Here's our pick of the best ski resorts that will get you hungry for powder, and if you are yet to visit hit the slopes, we hope this inspires you!
Whistler, Canada
(Elevation 2284m; Longest run 11km; Lifts 83; Average snowfall 10.22m)
Whistler is one of the world's best-known ski resorts and for good reason – it doesn't disappoint. The two mountains here, Whistler and Blackcomb, have more than 8000 acres of terrain for you to explore. That's the biggest in North America, and combined with some of the best pipes and parks and large bowls, plus a long season, it really does seem to have it all. The powder gods seem to love Whistler too (it's close to the Pacific) and did we mention the nightlife?
Mammoth Mountain, California
(Elevation 3369m; Longest run 5km; Lifts 28; Average snowfall 10m)
Mammoth Mountain, as you would expect, is big. It feels spacious and uncrowded and has thousands of acres of incredible terrain to enjoy. It's big in height too, which means the snow takes longer to melt – more months of the year to enjoy it's beautiful white slopes (lifts usually open late October until early June). State-of-the-art gondolas are an added bonus as are its affordable accommodation, three parks, two superpipes, busy bars and good food options.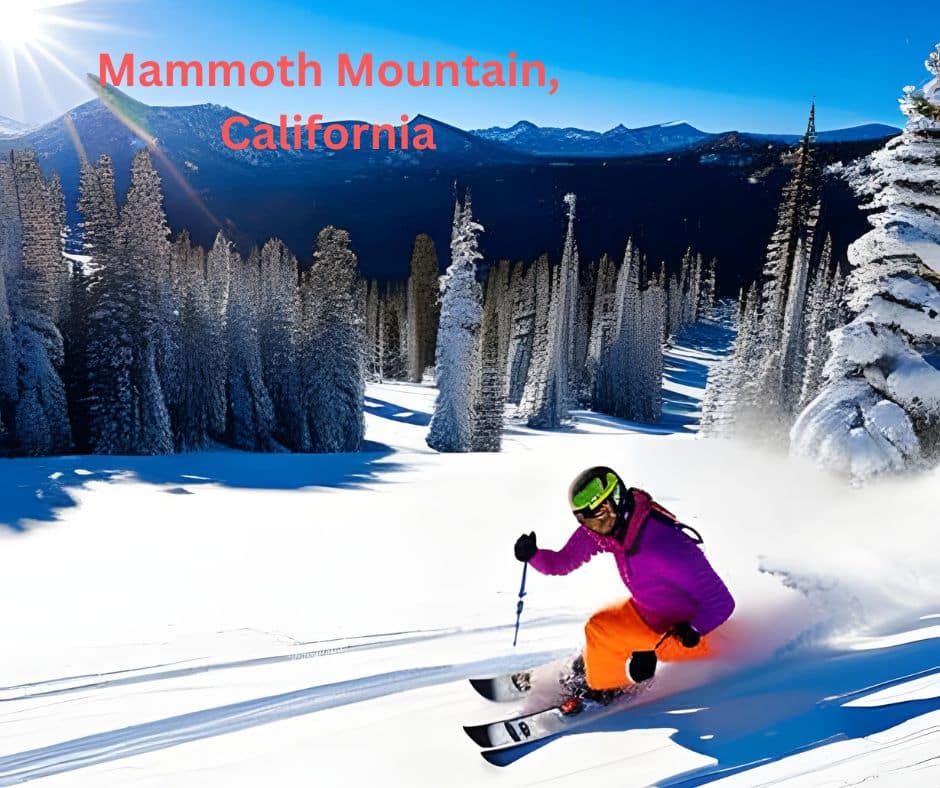 St. Anton am Arlberg, Austria
(Elevation 1820m; Longest run 8km; Lifts 133; Average snowfall 10m)
Another one with a fancy lift system, St. Anton am Arlberg also makes the list. It's one of the Alps' snowiest ski resorts and has a vast and varied terrain. If you're a beginner, you may not enjoy St Anton as much – though there are beginner slopes, this mountain is more suited to intermediate or experts. With claims of it being the birthplace of modern skiing and the spiritual home of après action thanks to the infamous Krazy Kangurah and the Moozerwirt bars, and a charming alpine tonw, this sounds like a promising option.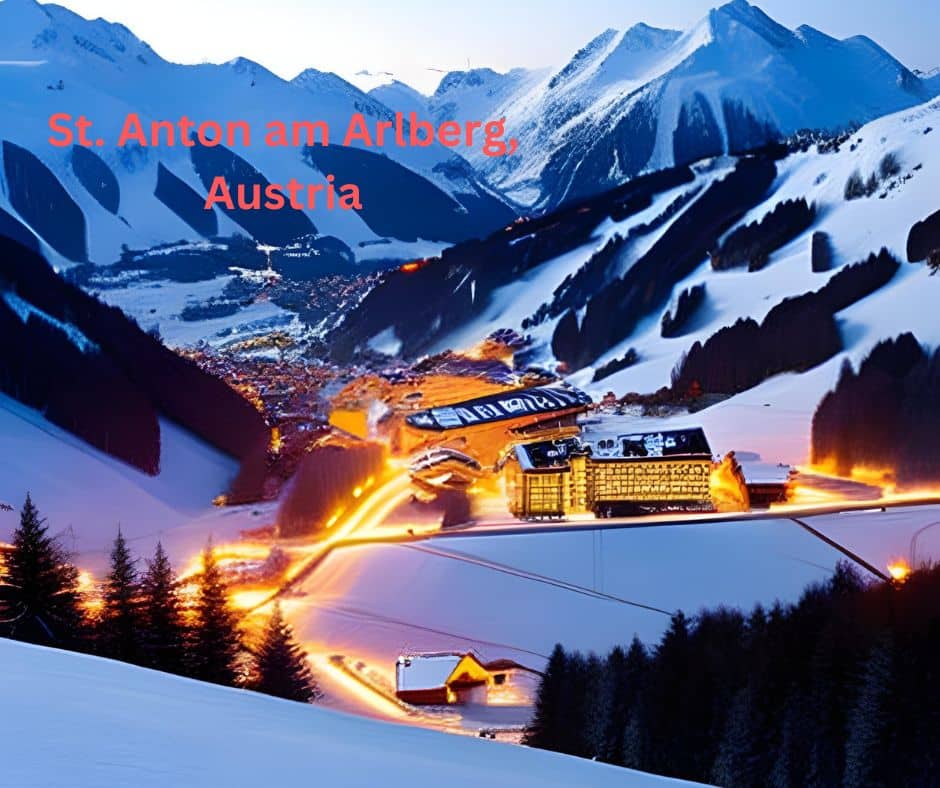 Hakuba, Japan
(Elevation 1820m; Longest run 8km; Lifts 133; Average snowfall 10m)
North-west of Tokyo, the small village of Hakuba is an alternative Japanese snow resort option to busy Niseko, located on Hokkaido. Surrounded by spectacular mountains, you can access a number of ski resorts from here, including Happo-One. The abundant powder and chance to immerse yourself in another culture – you have to try an onsen! – make a ski or snowboard trip to Japan an unforgettable one.
Jindabyne, NSW
(Thredbo: Elevation 2037m; Longest run 5.9km; Lifts 14; Average snowfall 2m)
(Perisher: Elevation 2034m; Longest run 3km; Lifts 47; Average snowfall 2m)
From Jindabyne you can access the two most popular ski resorts in NSW: Thredbo and Perisher, both about half an hour away, depending on conditions. While lacking the 'alpine feel' of some of the international resorts, there is still plenty of fun to be had riding past the snow gums down our Aussie ski runs in the pretty mount Kosciuszko National Park.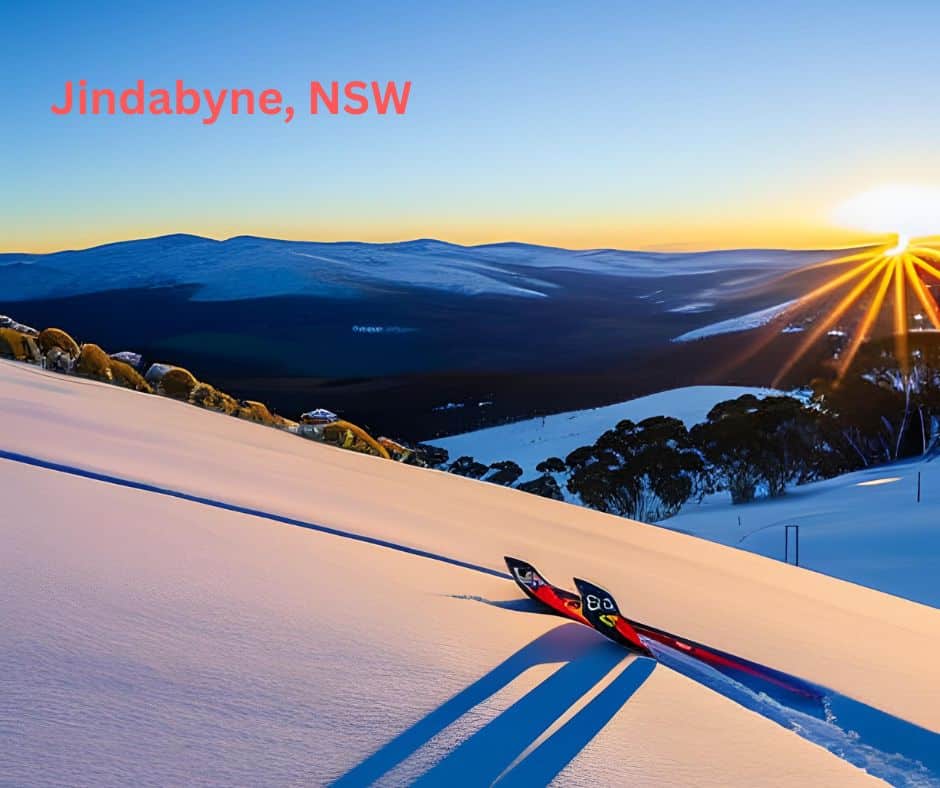 Queenstown, New Zealand
(The Remarkables: Elevation 1943m; Longest run 1.5km; Lifts 7; Average snowfall 3.7m)
(Coronet Peak: Elevation 1649m; Longest run 2.4km; Lifts 8; Average snowfall 2m)
With its prime position by the shores of Lake Wakatipu and surrounded by rugged mountains, Queenstown draws in people who love action and the outdoors. This buzzing town has a good nightlife and is the gateway to Coronet Peak and The Remarkables, both of which have a range of different runs for everyone, spread over hundreds of hectares of skiable terrain. There are sunny bowls, fun chutes and off-piste powder spots. If you feel like driving a little further out of Queenstown, Coronet Peak and Treble Cone are worth checking out too.