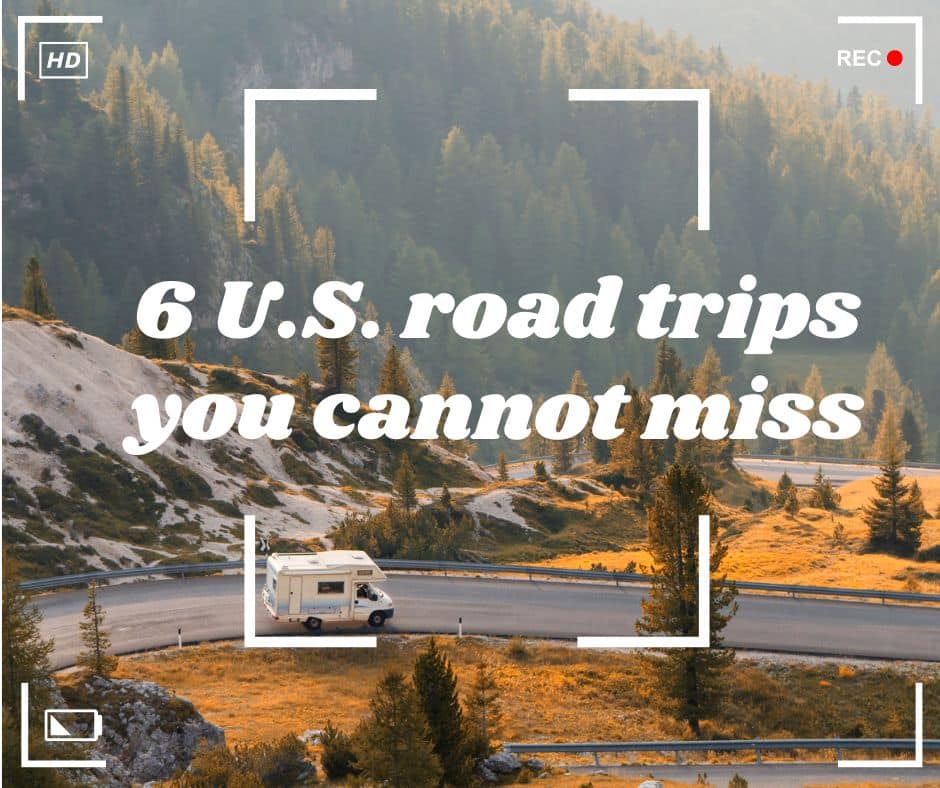 6 U.S. road trips you cannot miss
by nabewise
"Because the greatest part of road trip isn't arriving at your destination. It's all the wild stuff that happens along the way," and we couldn't agree more. With that in mind, and to inspire your next great American road trip, we bring you six different adventures to knock off your bucket list. Get ready to pack your bag, head to some of the country's most iconic cities, and visit some world-famous landmarks, either by hop-on hop-off bus or campervan.

1. Cross Country USA Ways
This adventure takes place over 21 days, and as you cross the country from Los Angeles to New York City, you'll find no shortage of sights or experiences. Keen to finally see the Grand Canyon or view Chicago from the water on a river cruise? How about a Washington, D.C. tour or knocking about the Big Apple? You'll find everything you're looking for and more.
2. Eastern USA & Canada Ways
Spend up to 17 days traversing the East Coast and jumping across the Canadian border to explore Quebec City and Montgomery Falls. Stretch your legs with a cycle around Boston on a city tour, explore Washington D.C. on a day trip, and then head to New York City to see the big city lights up close and personal.
3. Florida Encounter Ways
Begin your trip in the heart of New Orleans, where you'll soak up some Southern culture before heading to Miami to catch some rays in the sunshine. The tour also includes a walking tour of the French Quarter and a tour of Biscayne and the croc-infested Everglades!
4. California and Vegas Ways
Keen to feel like a movie star on your road trip? Head to Los Angeles, where you can walk in the footsteps of Hollywood stars before taking a break to work on your tan on one of California's iconic surfer beaches. This 13 – 15 day road trip tour also includes a trip to the Grand Canyon and the Golden Gate Bridge in San Francisco, both of which will blow you away.
5. Into the Land of Elvis Ways
Spend 15 days heading down the coast from New York City to New Orleans, with plenty of Elvis-inspired pit stops. You'll get to explore Nashville, the home of country music, and take the Elvis Graceland Platinum Tour to learn more about the King and his legendary career.
6. New England Ways
Start this adventure in the Big Apple, where you'll spend ten days checking out famous sites throughout New England, like the 9th Street Market in Philadelphia and the White House in Washington D.C. Next, head to Niagara Falls, where the waterfall views will leave you in awe of nature.