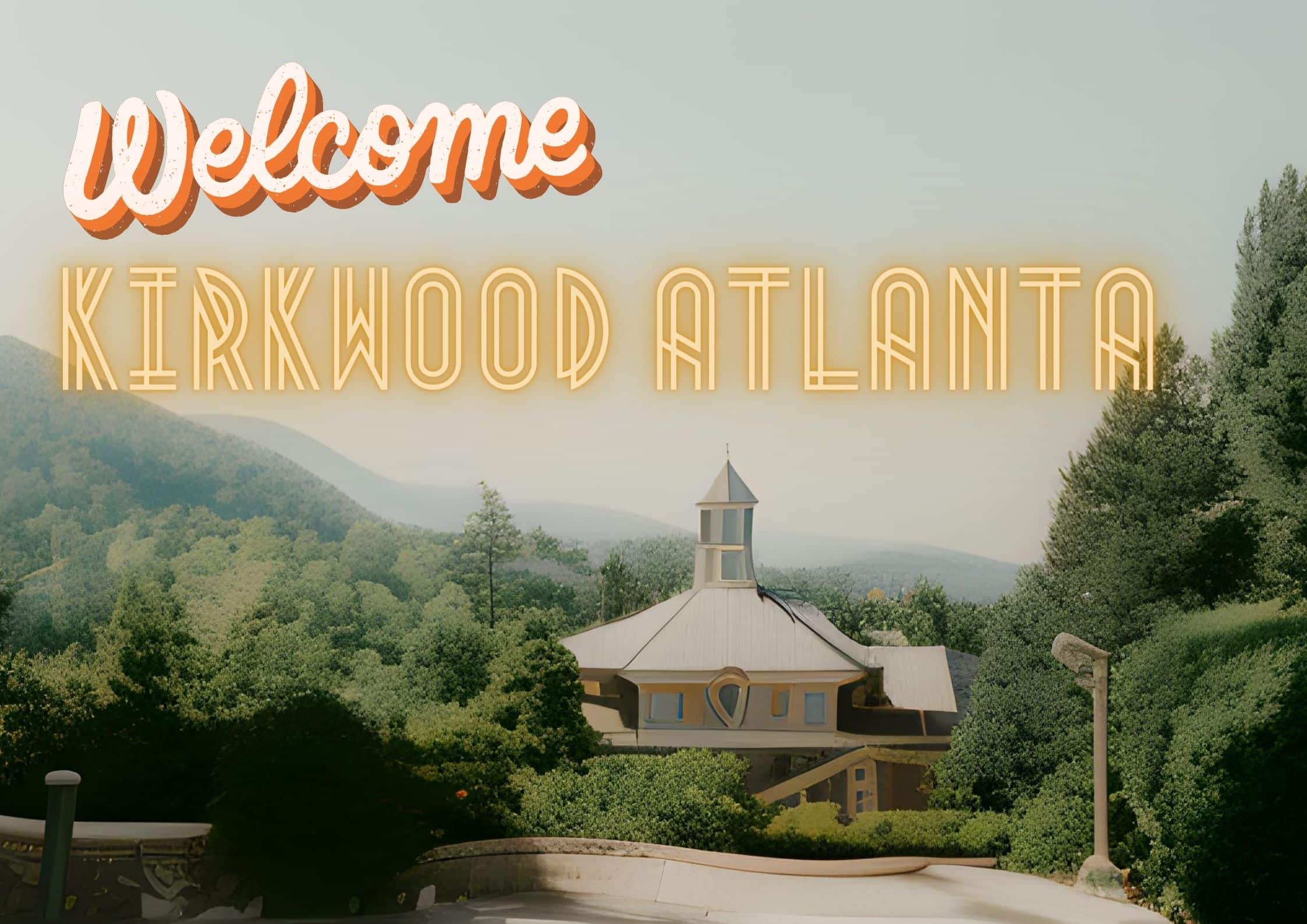 Kirkwood: Love Thy Neighbor
by nabewise
Kirkwood is a fast growing in-town neighborhood in eastern Atlanta, but it's not just known for the gentrification that's taking place.  As Joann of the Kirkwood Seed and Feed and the doggie day-care Kirkwood Bark and Lounge will tell you, it's the kind of place where everyone knows each other, smiles, and says hi. 
How long have you lived or had your business here?
I use to live in Kirkwood, and now I live south of the city…. I lived here from 2001-2006, so 5 years.  The Feed and Seed opened in 2004, and then I expanded into this [Kirkwood Bark and Lounge] boarding unit for dogs in 2018.  In total, [I've been here for] a decade.
Wow, so being here a decade, I bet you've seen lots of change.
Yes, lot's of change.  When I first came here there was just a coffee shop in the business district; the name was Sweet Java Brown, and then [my business]. That was it. The property where Kirkwood Station is now [a mixed-use town home property on Hosea Williams Drive in the downtown area of Kirkwood] used to be the old Hosea Williams property, and it was dilapidated and falling down.  It was a mess.  There were no other businesses.
When did the business district start getting built-up?
Well, the streetscape project where they re-did the sidewalks and all that was 2006, and then Kirkwood Station property sold, so everything starting building up in late 2006, early 2007.
Can you describe this neighborhood for folks that have never been here before?
It's very diverse.  For an urban in-town neighborhood, it's very close-knit; people watch out for one another.  Walker friendly, child friendly, pet friendly.  It's just a very diverse neighborhood.  You'll find people from old, young, gay, straight, families—people just moving into the area because people have heard so much about Kirkwood.
Why do you think that is?  Why do you think there is so much diversity?
I think it's because the people that live here really promote the area and watch out for one another.  I think it's a close-knit community, and people are looking for that in the in-town areas.
How would you describe the types of people that live here?
There are a lot of families.  Over the summer I think we had 8 people who had babies, so a lot of young couples having families.  So 60% families, probably 30% of them gay.  There are single folks who live here, but I would say primarily families.
Is this your ideal neighborhood?
For in-town living, I feel it's ideal.  You're going to have your problems in any neighborhood.  Highlands [Virginia-Highland] had their issues over the summer; Inman Park has had some issues.  So any in-town neighborhood you're gonna have issues.  Ideal wise, it could grow more business wise.  There could be some nice anchor restaurants here.  I think that would really help out the neighborhood.  There have been issues with a couple restaurants turning, so if we had a nice stable, anchor restaurant, I think that would really help the area as a destination spot.  For living, again you have parks [Coan Park and Bessie Brenham Park], several parks in a walking radius.  It's very pet friendly, so we have a pet business here, so we are a one-stop shop for everything.  We have a meat market that just opened up [Spotted Trotter], so people are coming for fabulous meat products.  There's a lot to choose from.
Are there any myths or stereotypes about your nabe you'd like to dispel?
People in the past have said that it has high crime.  Again I think that in any urban area, you are going to have spikes in crime.  It happens here, and it happens in the suburbs, so I think it's a myth that it only happens here.  I think Kirkwood had a bad rep for having a lot of crime, and I think really it's a seasonal thing.  It's also helped out that APD has rezoned some of the areas where Zone 6 [Kirkwood's zone] isn't as big, and they've added some patrols, so that has helped 
What did Zone 6 use to be?
Zone 6 went all the way up to Cheshire Bridge Road.  It was huge.  [Cheshire Bridge is about 20-30 minutes from Kirkwood, so that is a large area.]
Were you surprised by anything when you moved here?
I knew what I was getting into coming to Kirkwood, so I don't think I was surprised.  I guess the friendliness of the area was kind of surprising to me because it was in-town and with the crime that they said was around, I didn't expect everyone to be as friendly.  Walking friendly, people pushing strollers and saying hi. I knew it was re-gentrifying, so I knew there were issues.  But people are moving here, seeing the charm of Kirkwood.
What's the best thing about your neighborhood?
The people.  I feel my customers are some of the best customers around.  They are friendly; they come in and speak with you.  It's not just here, take care of this; they look out for you and other people.
Are there any bad areas in your neighborhood?
There are.  I'd say down towards Edgewood , there is some housing [public housing] that you wish wasn't there. I don't think it's probably patrolled enough.  I think some crime starts there, and then comes into other parts.  There's still some section 8 housing that you wish was cleaned up.  The one housing project, I can't remember the name of it, but off Whitefoord Avenue.  I wouldn't go to it.  I turned down the wrong street once, and you are trapped in there and it's a little scary.
Also, Bixby Apartments used to be near here [off Bixby Street], and that has been cleaned up.  New owners came in and kicked everyone out.  It's still low-income apartment living, but they do credit and background checks.
What's the real estate like here?
You have bungalows, old Victorians, and craftsman homes.  The newer homes that are being built, they are tearing down the old bungalows and building craftsman homes.
It's primarily single-family homes.  You have a couple apartments and lofts.  There's the Kirkwood Lofts, which was an old elementary school that they converted into lofts.  You have a couple duplex areas but mainly single-family homes. 
The vacant properties are primarily for sale.  I would say Kirkwood has had its share of foreclosures, but people are buying.  I've had a few people in real estate tell me that it's picking up slowly.
It's not difficult to get a property, depending on how much square footage you want.  I think someone bought a 2 bedroom, 2 bath, and it was listed for 189K, and the lot was small.  So it may go from 189k all the way up to 232k.  Before 2008, homes like that were selling for much more.  Some homes were selling for 500-600k.
I don't think you need any tricks to come to Kirkwood.  Just know what you want and what to expect when you come here.  If you have your goal set on something that isn't a part of Kirkwood, you won't be happy.  If you have pets and kids it's a great area.  If you are expecting no crime, you need to look somewhere else.  Renting again, you'll find rentals.  Just inspect the place and know what you are getting into.
Are there any disputes or new developments happening in your neighborhood? 
There aren't any new developments business wise.  There is Liv Fitness off Memorial Drive, and that shopping center has some vacant space.  I think Kirkwood Family Medical is there.  [There is also an issue with Kirkwood Bar and Grille and their liquor license that Joann did not mention that has been a recent issue.  For further information, see the story in East Atlanta Patch.] 
If you were forced to leave this neighborhood, what neighborhood would you move to and why?
Business wise I may go up to Brookhaven for my boarding business or Brookwood.  Personally, downtown Decatur [a small town on the eastside of Atlanta] area because it's very friendly, and I know so many people down there.  There's a lot to do, and it's all walkable.  Also it's a very bike-friendly area.
Are there neighborhoods in this city that you would never live in? What are they?
I don't think I would live in the Highlands because that area is too over-priced.  Fulton County in general with their taxes and water issues.  I wish they would get that under control.  I think the housing market peaked out so high that you have people sitting there with houses they can't sell or in foreclosure.
As for a general area of Fulton County, northwest I would probably avoid.
Do you have any advice for folks thinking about moving to your neighborhood?
Due diligence. Know what you want before you come here and know what's here.  And ask around.  People are always willing to offer up their answers and opinions.  We have a community board that people ask.  Residents will always tell you what they think, so ask questions.  Ask your realtor, and if you don't feel comfortable with that person, go to a different person.   Stop into the businesses and see what's here.
The village section of Kirkwood has a good variety of businesses, but is there a certain type of business that isn't here that you would like to see develop?
Again some anchor restaurants.  There's a lot of variety; you have a gift shop [Gitche Ya Ya], vegan bakery [Dulce Vegan], jewelry person, PB&J art gallery.  Maybe a little wine shop, something that you wouldn't find in other areas like East Atlanta.  It would have to be a very unique shop, so that people come here for it.  Something that really stands out to people.
How do you see Kirkwood developing in the next 5-10 years?
With the economy, I just see it growing.  I see people getting in here and renovating the bungalows and just selling.  I don't see the housing market going up in price like it was 5 or 6 years ago.
Could you see it becoming like Virgina-Highland or Candler Park one day?
I would say more like Candler Park.  The businesses are smaller in Candler Park, but people go there for The Flying Biscuit and other stuff.  I can see it being a Candler Park, not necessarily Highlands.  I don't think people living here want it to be like Virginia-Highland.