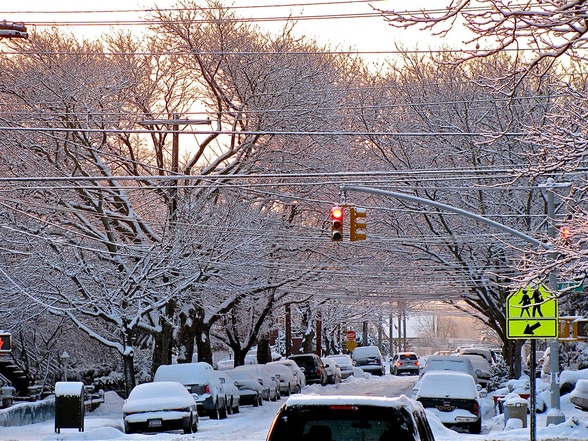 Bergen Beach, Brooklyn
by nabewise
Infomation
Nestled between Flatlands and Canarsie, Bergen Beach is a lovely, residential community in southeast Brooklyn. This seaside slice of Americana was in fact an island off Canarsie until it was filled in during the early 1900s to connect it to the rest of Brooklyn. Even with it's quick access to the Shore Parkway, Bergen Beach has a wholesome community feel to it.
Top Votes – Score out of 100
Pet friendly 88
Families 83
Dining 75
Clean 75
Quiet 75
Lowest – Score out of 100
Nightlife 50
Parking 50
Singles 50
Shopping 50
Income 16
Top Reviews from Travel Rentals Neighborhoods
Bergen Beach is a nice neighborhood

I came through Bergen Beach on my bicycle the other day and went into the bagel store over on Avenue N & Ralph Avenue. I live in the Bronx and I like Brooklyn better, and this was the first time I had ever seen people with the well-known "Brooklyn" accent having a sustained conversation with West Indian people. Almost like two groups of people speaking different languages to each other. I will never find that in the Bronx. Brooklyn (especially around Bergen Beach and in these parts of southern Brooklyn) is the borough where everybody really comes together and places like Bergen Beach are a perfect example. And the transportation is very good with the B41 on Flatbush and Avenue N/Veterans Avenue, the BM1 on Veterans and Ralph, B47 on Ralph, and B3 on Avenue U. Frequent service to get over to either the junction (2/5 trains) or East 16 Street (Q train). The B3 and B47 go to Kings Plaza right down Avenue U (B47 down Ralph/Mill/Avenue U).

Benjamin
I grew up here and while you're not too far from the city if you're looking for somewhere interesting to be or go, this isn't it. There are safe suburban neighborhoods elsewhere which have more stuff around them.Nancy J.