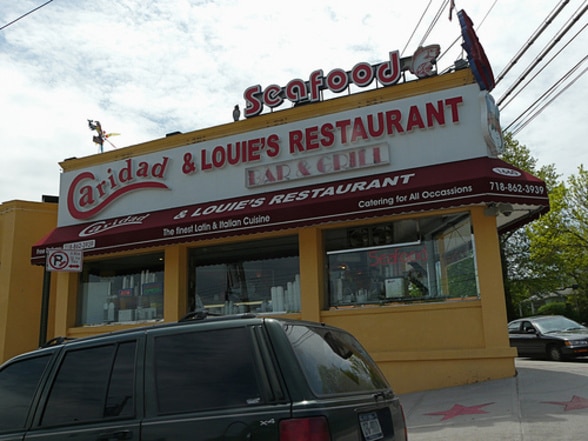 Pelham Gardens, The Bronx
by nabewise
Infomation
Located just north of Pelham Parkway and south of Gun Hill Road, Pelham Gardens is populated almost exclusively by private homes. Residents enjoy their neighborhood's proximity to Pelham Bay Park, which, with its golf courses, tennis courts, and large size, acts as an important and attractive part of the area. The area is served by the 2 and 5 lines.
Top Votes – Score out of 100
Quiet 80
Families 80
Seniors 76
Public Schools 75
Parking 75
Lowest – Score out of 100
Singles 56
Community 56
Shopping 38
Nightlife 38
Income 10
Top Reviews from Travel Rentals Neighborhoods
Welcome to my Hood!!

Pelham Gardens is MY nabe. I love this area so much (probably because I was born, raised, and continue to live here). This small, secluded, area of the Bronx will make visitors stop and say … Wait, this is in the Bronx? And the answer is yes. BUT you would not be able to tell unless you go outside the perimeter of this nabe. Pelham Gardens is surrounded by Pelham Parkway on one side and Gun Hill Road on the other. The Parkway, a main road that starts at Pelham Gardens and runs through to the Bronx Zoo, is a constantly bustling high way, and Gun Hill is (what some residents of Pelham Gardens call) a "bad" area. However within these parameters sits my little nabe of Pelham Gardens. An area filled with rows and rows of privately owned homes (many which have huge backyards- like my own). This area is always filled with kids playing in the streets, on the parkway, or swimming in their own (or a neighbors) swimming pool. During the summer block parties fill the various streets on any given weekend and the smell of barbeque or campfire is in the air (usually from my own or my friends' fire pits).
This neighborhood is a great place to raise a family, at an affordable rate, and close to NYC. The public schools in the area are not the best (this area and the surrounding areas of the Bronx are known for their private schools) but the neighborhood itself is child/teenager friendly. It's situated so that while you're inside the town you get that suburban feel BUT you are still in proximity to all major highways (the I-95, the Hutch, and the Bronx River are all within a 2-5 minute drive from anywhere in this nabe). The closest public transportation is the BX12 bus, which runs the length of the parkway and beyond, and the 5 trains, which borders Pelham Gardens and Pelham Parkway.

This nabe has some good dining options with a TGI Friday's, local diner, and Cardiad's along Gun Hill. As well as a new Planet Fitness Gym that opened up in the same center as TGI Friday's. Also in this small shopping center they have opened up a fresh food market called Aldi's were I go after my workouts to pick up some fresh fruit and vegetables for the week.

I LOVE THIS AREA– granted I'm biased because I live here but I wouldn't have traded this place for any other.

What's awesome

Suburban feel, proximity to NYC, bon fires, Planet Fitness, Aldi

What's not so awesome

Surrounding Areas, Public Schools

Helen C.
This is one of those out of place New York neighborhoods in that it living here essentially demands that you own a car. I've only actually experienced Pelham Gardens via car windows, not because I found the neighborhood unsafe, but rather because of its intensely residential nature. It's just not all that exciting to walk through.

That said, from what I know, it's a joy to live here.Ricardo B.
Pelham Gardens is on the north side of pelham parkway East of Eastchester Rd North to Allerton Ave & consists of the some of the most beautiful homes in the Bronx. Most have large back yards, professional landscaped lawns, huge all brick homes & tree lined streets…The area is very private with little commercial traffic & a strong sense of pride on acommunity known for it's breat taking 1 family homesPeter Picciano
Pelham Gardens is a neighborhood filled with tree-lined streets and modest sized homes. It is quite diverse, with Italians, Koreans, Latinos, and West Indians making up its population. It is comprised of working-class residents, who happily enjoy their homes. They also beautifully decorate their homes: every Holiday season, on Pelham Parkway, one man decorates his house so vibrantly that people from all across the tri-state area come to visit

Pelham Parkway and Gun Hill Road are its main arteries, and on a summer morning, one can see Pelham Gardens residents practicing yoga, jogging, and tanning on the wide, grassy strip along Pelham Parkway. Along Gun Hill Road, there are several restaurants including TGI Friday's, a Chinese buffet, and a diner well-known for its desserts. Bay Plaza is a short drive or Bx12 bus ride away, with more retail and dining options.

It is an excellent neighborhood for seniors as well: there are many doctor's offices and nursing homes available. Hospitals are nearby, and the streets are rather quiet at any time of the day. Public transportation varies on which part of the neighborhood you are in: there are no subways, and buses such as the Bx12, Bx28, and Bx26 are your lifelines, but these can be far away, depending on your location.

I would recommend Pelham Gardens for a hard-working family seeking a quiet residential area in which to raise their children. A car is recommended.Amelia Z.