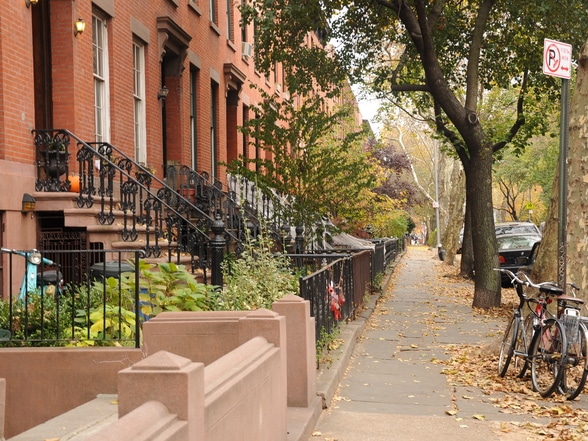 Boerum Hill, Brooklyn
by nabewise
Infomation
Boerum Hill shares the tree-lined Brooklyn brownstone aesthetic, the trendy shops, and the renowned dining on Smith St with its sister neighborhoods, Cobble Hilland Carroll Gardens. But Boerum Hill also retains a more diverse and commercial feel through its proximity to the bustling strip on Atlantic Avenue. Unique cuisine and small retail stores abound here. Boerum Hill is also conveniently close to most major subway lines
Top Votes – Score out of 100
Families 89
Public Transportation 85
Safety 76
Gentrifying 75
Quiet 75
Lowest – Score out of 100
Parking 55
Green space 55
Empty nesters 48
Seniors 43
Income 17
Top Reviews from Travel Rentals Neighborhoods
Boerum Hill

I've lived here for over 2 years now. After moving here from Williamsburg, it is a welcome change. Lots of Subway options. Good distance between Cobble Hill & Park slope dining. Lots of working professionals

What's awesome

Fairly quiet, working class neighborhood

What's not so awesome

You have to walk a few blocks to get to any good restaurants

Salih A.
Boring Hill?

I think the prices in this area have gotten more upscale than the actual offer. It's very pretty, and there are lots of things to do, for sure. The bars and restaurants are nice, but they are in no wise up and coming destinations. This is great if you have kids or get a deal out here, but it seems to me that you're almost paying Manhattan prices. On the upside, its right in the middle of everything in brownstone Brooklyn. You can easily walk to BAM or Park Slope.

NYC L.
Boerum Hill has a very strange dynamic to it, what with the jail on Atlantic and theGowanus Houses right across the street from the fancy expensive brownstones and rowhouses. It makes for awkward living at times between the yuppies and the people that live in the projects. There isn't much open conflict, but it can definitely get tense.George T.
This is a really neat place that reminds me of when I lived in the West Village, but a little more low-key. Lots of great little shops and restaurants, and a really cool young community. We have parent get-togethers at Bar Great Harry all the time during the summer, and there are enough restaurants that you can find somewhere nice to take even the fussiest two-year-old. There aren't that many schools around here, but with all the transportation options, it won't be that hard to find a good one in the area once my kid gets old enough.Miriam G.
Boerum Hill? Carroll Gardens? It's so hard to tell where one stops and the other begins! They blend together very easily, with similar architecture and kinds of stores. Smith Street is one of my favorite hangouts, with lots of cool coffee shops to work in during the day to lots of great little bars and pubs to unwind at night. It's a little too much for me to consider living there, but I love the atmosphere, and it is very bikeable from my home in Crown Heights.Brian M.