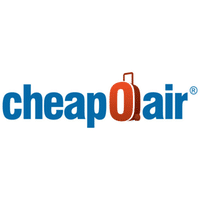 CheapOair credit cards
by nabewise
Everyone likes to be first.
How about opening the first credit card fro man online travel agency, that really helps you manage the cos t of your travel by offeringspecial financing.
That's right!
With the CheapOair credit cards, you can trav elthe world and choose to earn rewards or take advantage of s pecial financing… and there'sno annual fee.
This exclusive program includes new Visa®and Vi sa Signature® credit cards for CheapOair and a private label credit card.
Each card offers a range of introduc tory benefitsto qualifying cardholders including:
A six-month special financing option o n purchasesof $399 or more made on CheapOair.com A $50 statement credit after making p urchasesof $500 or more in the first 90 days Acceler ated earning of CheapOair Rewards ProgramPoints And, on CheapOair. com, the more you book,the more you earn!
Use your credit card on CheapOair.com an dbenefit from CheapOair Reward's Program Points and 6 additional Points  per dollarspent on qualifying purchases.
So you really c an earn rewards fast and gowhere you want.
In addition to earni ng points faster on allCheapOair purchases,
Visa credit cardholders will earn 4 points
for every dollar spent on dining purchases and 2 points for every dollar spent on all
other purchases wherever Visa credit cards are accepted.
CheapOair, Swipe, Earn, Fly