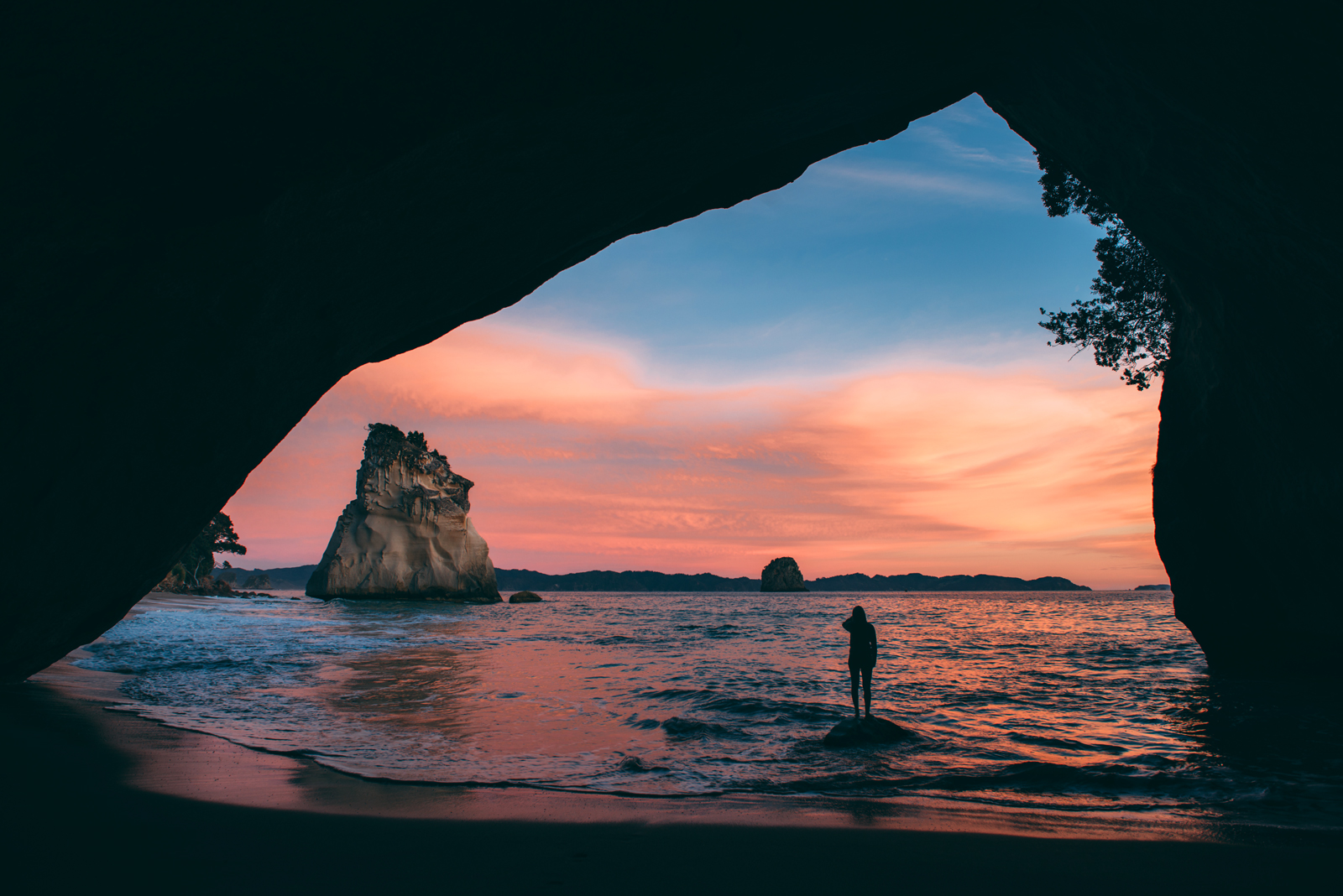 8 places in New Zealand discovering all the hidden gem
by nabewise
Today's blog is written by Kiwi girl, Lola Wright. She's lives by the mantra of "the weekend is when you make it" and a craving for seeking adventures from coastlines, mountain ranges, lakes and forests. Recently she's been travelling all around her very own backyard discovering all the hidden gem there is to New Zealand.
If you and your mates happen to own a couple of 4WD's, you can literally have a stretch of beach as far as the eye can see all to yourselves. There are several 4WD tracks through Woodhill Forest that run along the West Coast of Auckland. A sweet 30 – 45 minute drive from Auckland's North Shore will see you dune surfing and skinny dipping in the golden sunset without a soul in sight. Then snuggle up under the night sky and watch for satellites and shooting stars (plenty of them!)
Great Barrier Island
A bit more of a hike from Auckland City puts you on one of New Zealand's most beautiful islands. 4 hours by car ferry is worth every moment with incredible harbour views and dolphin sightings nearly every trip! The Barrier is New Zealand on steroids. A lush adventure playground with empty white sand beaches, secret waterfalls and natural hot pools hiding in the bush. More often than not you will find yourself alone while exploring this epic island.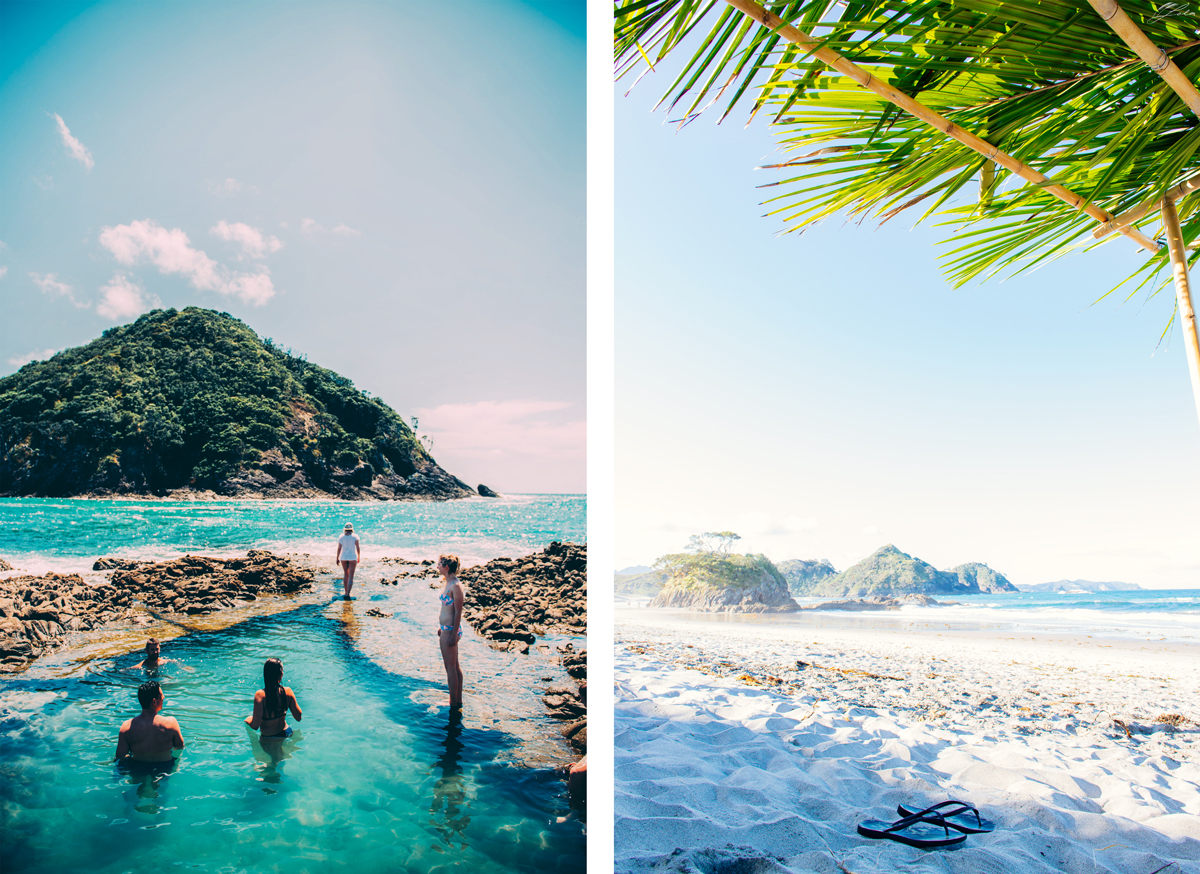 Roy's Peak
The ever stunning Mount Roy hike in Wanaka is increasing in popularity in the last year or so, and for good reason. However due to the difficulty and time it takes to reach it, this is still a view you can enjoy all to yourselves more often than not! 6 hours in total will reward you with some serious lactic acid build up and epic views of Lake Wanaka, Mount Aspiring, the Matukituki Valley, and Wanaka (given it's a clear day!) Be prepared for rapid weather changes here – take appropriate shoes and warm windproof clothing. We got sun, rain, wind, sleet and snow in the space of 3 hours!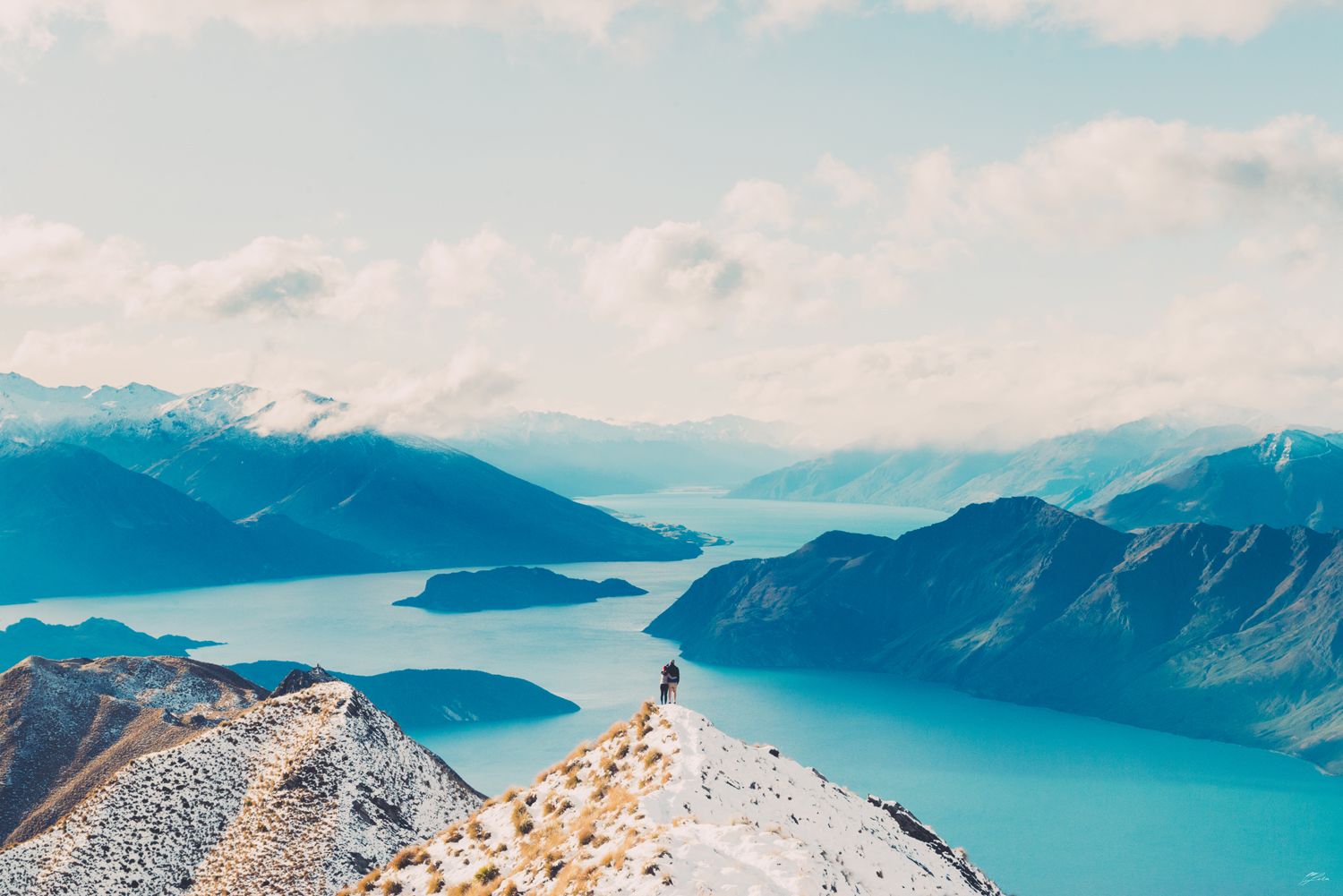 Cathedral Cove
For the people that have visited here, I know what you're thinking – with it's ever growing popularity, it is hard to have this place to yourself. Especially on a weekend day in summer. But if you are game enough to get up at an ungodly hour and hike through the darkness, you'll be treated to a solo sunrise worthy of Narnia. Take a torch, a jumper and a buddy – it can be pretty cold through the bush, and marginally spooky.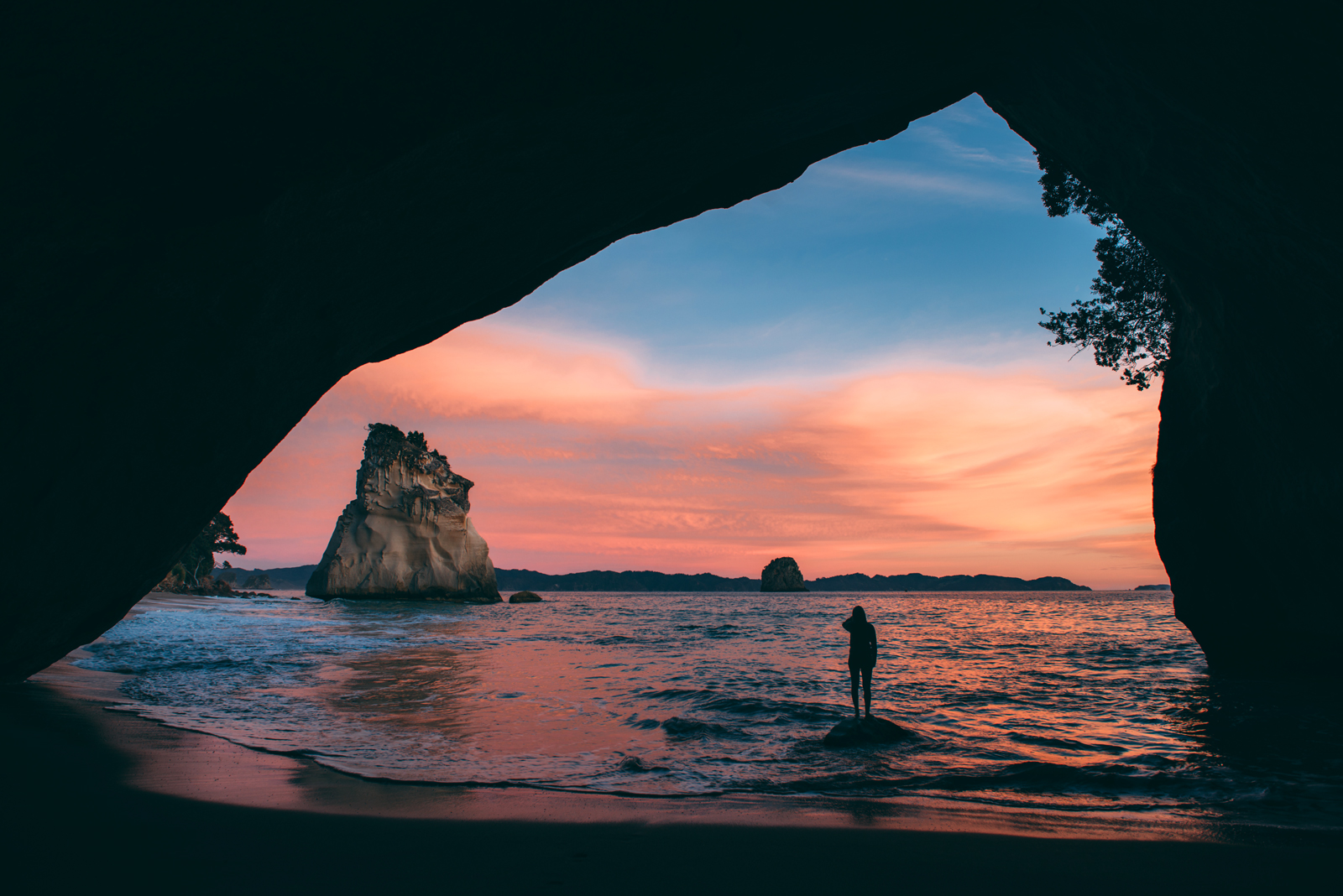 Anawhata Infinity Pools
These natural infinity pools can be found overlooking Auckland's West Coast beach, Anawhata. This under-utilised beach sits right next door to Piha, but the effort to get to it is a lot higher, hence the lack of crowds. I'm sworn to secrecy on the exact location of these incredible pools and waterfall, but seek and you shall find! My tips on finding them; stay high, be prepared to bush-whack – no cleared path ways here! There is also minimal climbing required and a lot of gorse. Be aware you'll likely come out with a few cuts and grazes.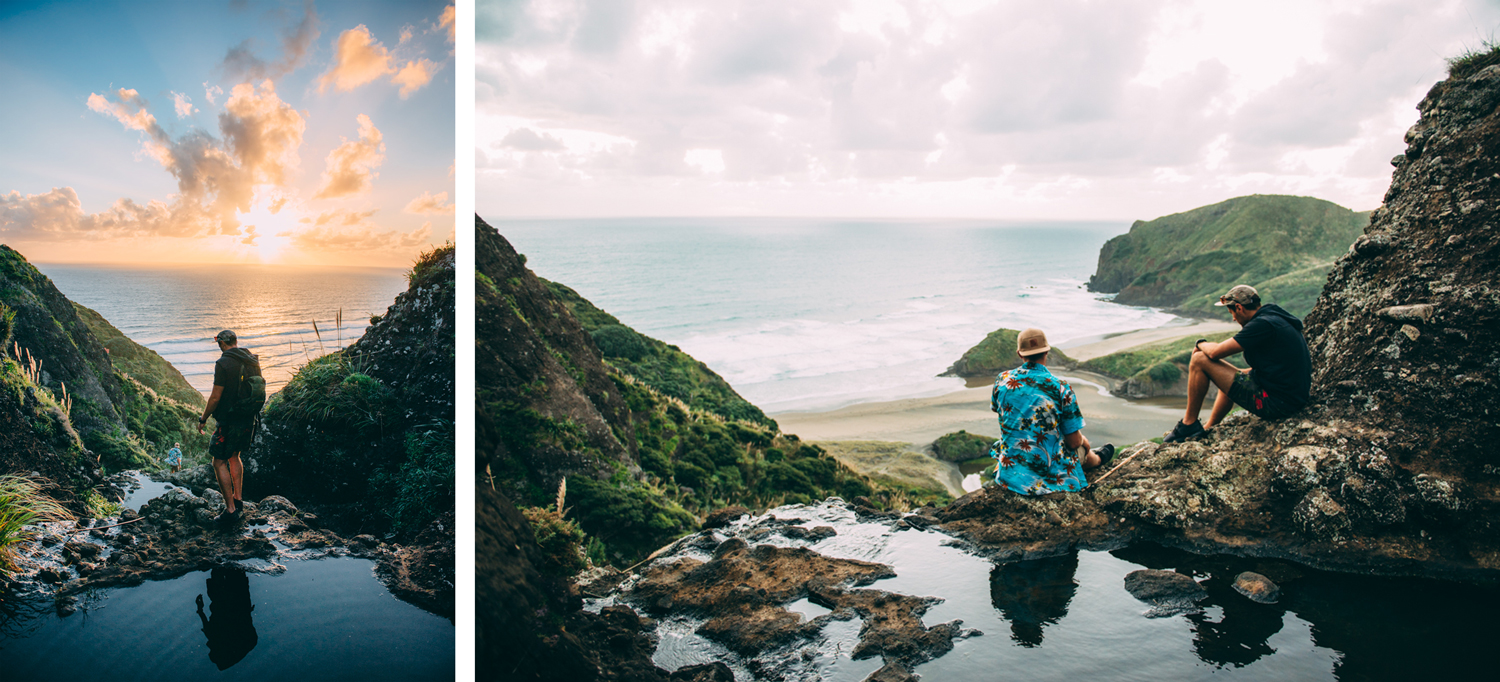 Opotuere Secret Beach
Here's one you'll have to ask the locals of Whangamata about! A decent drive an old dirt logging road and a bush walk will find you a small secluded white sand beach with an awesome sea cave you can walk through! Visiting this spot on a week day will give you your best bet of topless sunbathing without the prying eyes as it is popular with the locals! Also an epic spot for some stand up paddle boarding!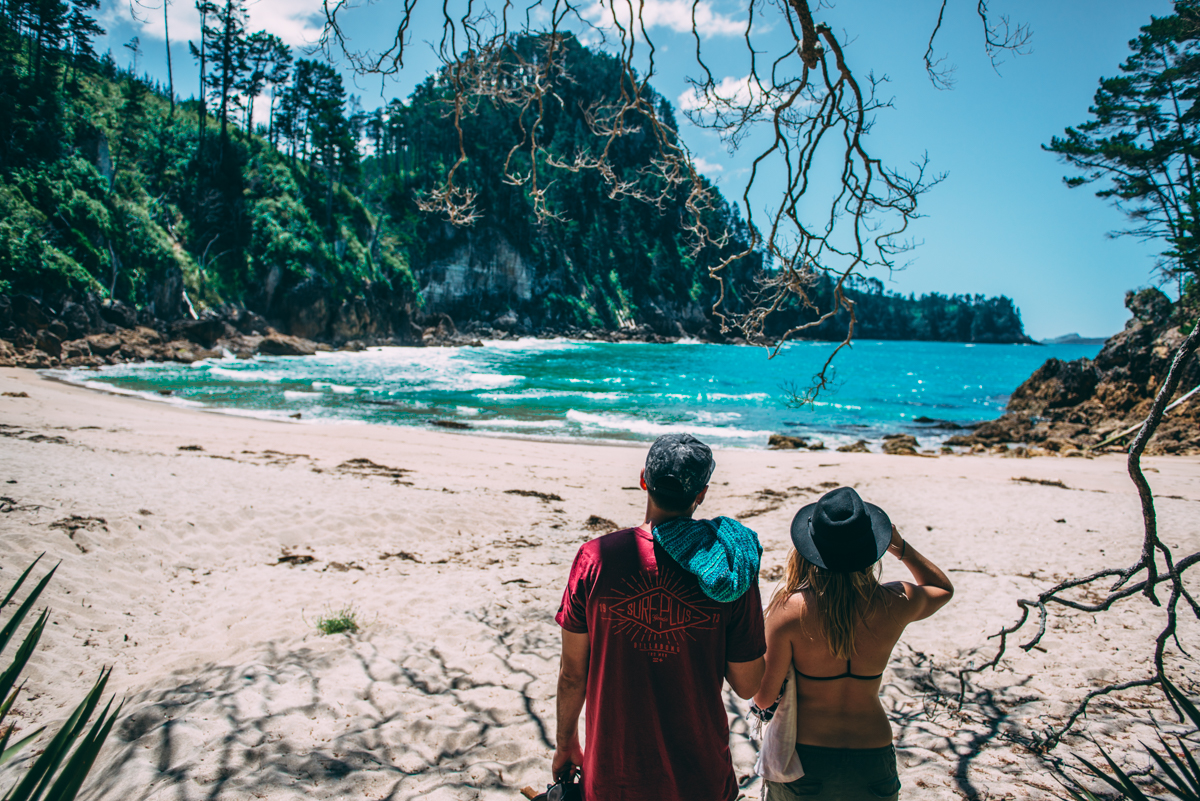 Hahei Rope Swing
One of the most epic swings in the world. A piece of rope tied to a giant old Pohutakawa tree and a big drop off overlooking Hahei beach is sure to weed out the brave from the rest! This ancient tree sits up in a grassy (and super gorsey) Pohutakawa Grove to the left of the Hahei Pā walkway. At the very beginning of the walk, look up the hill to your right and you should be able to spot the swing. Look for a faint pathway through the long grass and follow it up (there used to be a sign that read "Narnia" with an arrow putting you in the right direction, but I'm not sure if it's still there anymore!) If you aren't feeling that confident, try have someone there to catch you just in case – if you run out of swing power, you'll be left hanging over rocks and prickle bushes with no way down, but… down.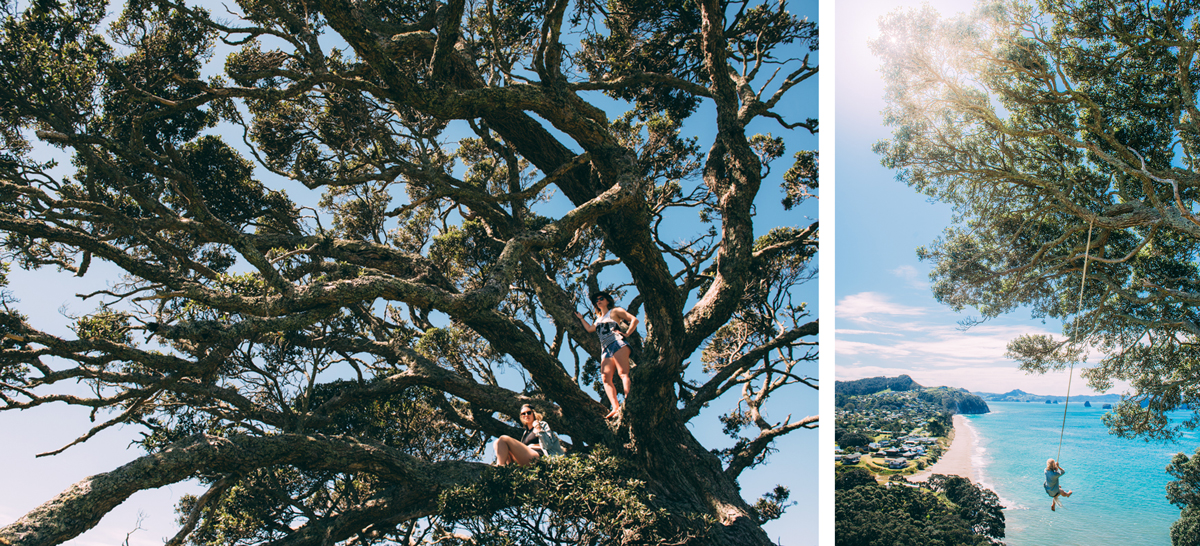 Whangarei Falls
While this waterfall certainly isn't off the beaten track (in fact it's right next to the road) but if you're an early riser, you can take your morning dip in this magic setting before the crowds arrive. I highly recommend making the effort to get in behind the falls – it's seriously impressive. And slippery! So be careful. If you're lucky, the sun will come up in just the right spot and shine through the falls and you'll be covered in rainbows!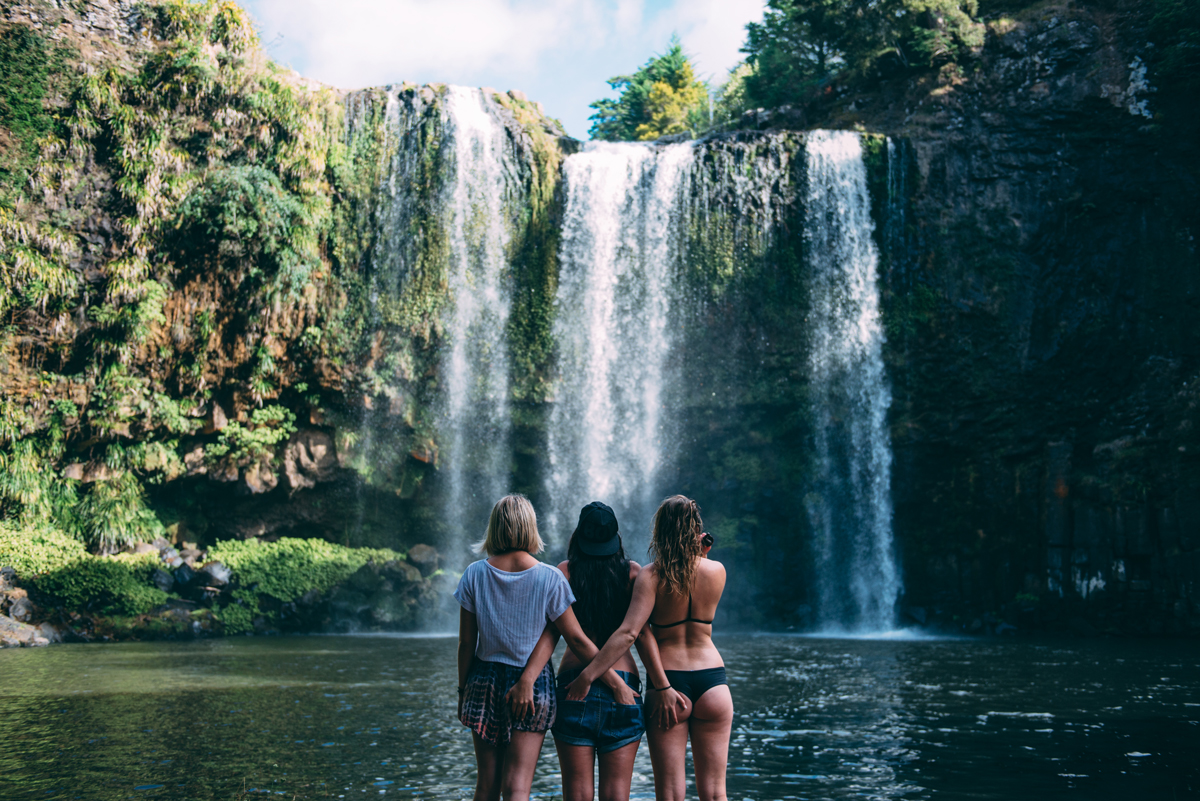 Check out more of Lola's incredible photos on instagram @lola.photography