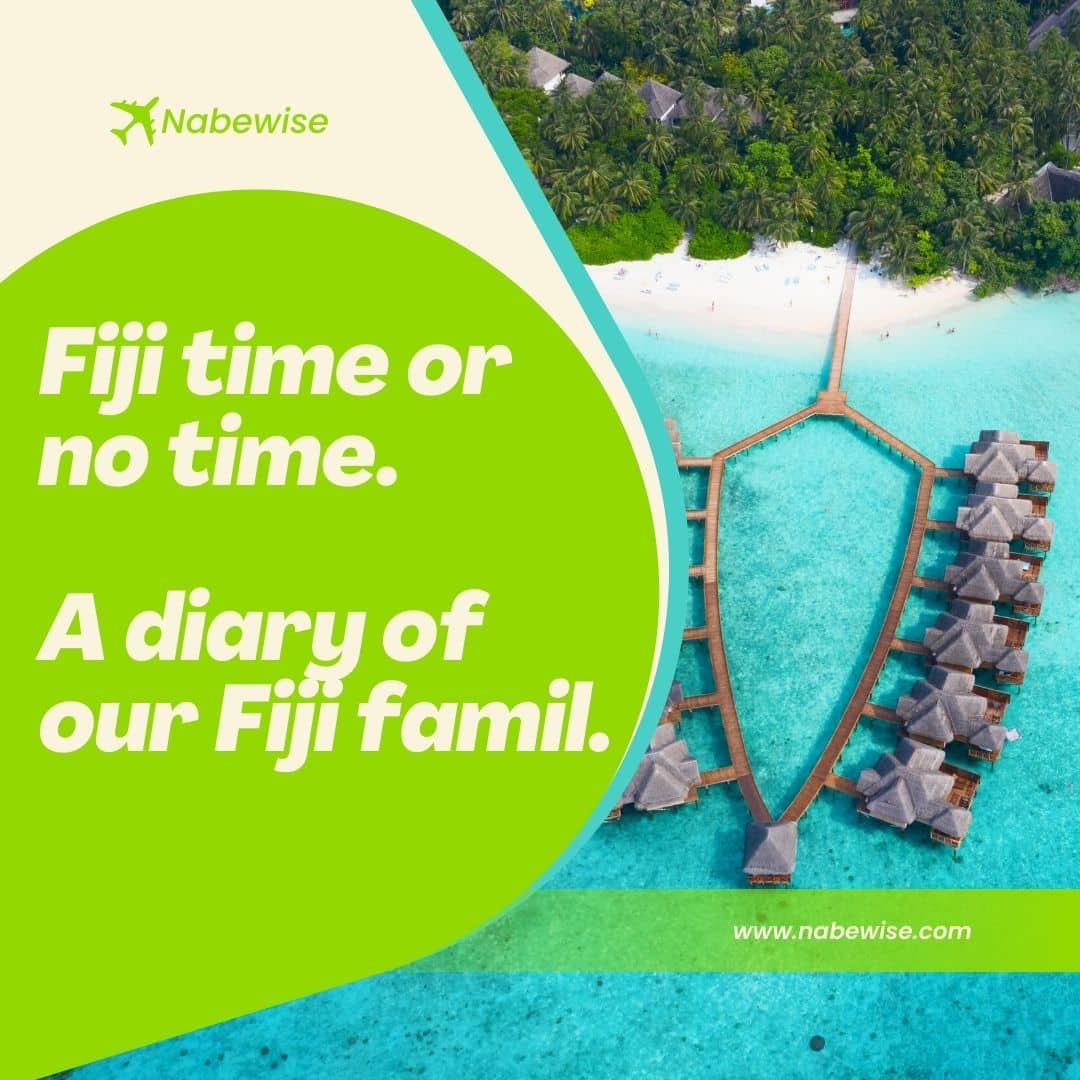 Fiji time or no time.
by nabewise
Today's blog comes from the lovely Louise Jones, a travel expert in our Goodge Street, London store. She's talking all things Fiji, so sip that pina colada, lie back in your hammock, and read on…
Last month 11 of STA travels most exemplary employees were lucky enough to jet off to the South Pacific nation of Fiji for ten whole days. Now bear in mind here that travel time to Fiji from the UK is a good 25 hours – that left us with just eight days to cram in as much as possible (and, of course, work on our tans!). The anticipation of what was in store for us was off the scale, and the reality exceeded all of our expectations, so with the few words we have, I will try and walk you through the trip as if you were there. Cue the jealousy.

After a long and tiring journey for those coming from the Northern Hemisphere, we arrive weary but delighted to have landed safely in the 'home of happiness' – their words, not ours – could it be valid? I, for one, couldn't wait to find out! We were greeted with a warm welcome and headed off to our first resort on mainland Fiji, excited to meet the rest of our group, who had traveled from Germany, Austria, New Zealand, and Australia.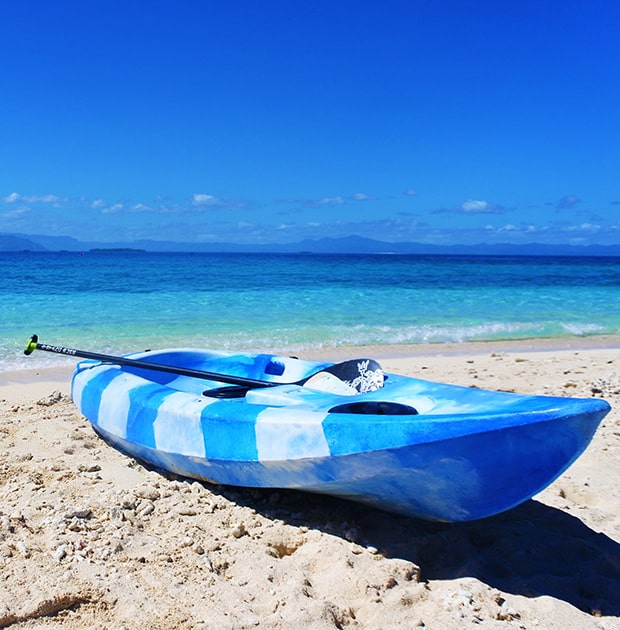 After an early night, we are well-rested and eager to head off to explore. We were headed for the Yasawa group of islands, famous for their soft coral reefs, white sand beaches, and crystal clear waters. The trip was to cover 5 of these beautiful islands (it's a hard life, I know). There's only one choice for traveling in Fiji; fortunately, they do it very well. Astonishing Adventures (and our excellent guide Miri) whisked us out of Nadi (Denarau Marina) on a vast and quite comfortable catamaran aptly named the Yasawa Flyer, and we were off on our South Pacific adventure.
BAREFOOT KUATA
After Two boat transfers and 3 hours from Nadi, we arrived at Barefoot Kuata. It was beautiful. It was the perfect island to laze around sipping a cocktail while lying in a hammock on the beach or a sun lounger around the pool, which, unsurprisingly, we managed to squeeze a fair amount of in. However, the main pull of Kuata is that it is the only island from which you can officially swim with sharks! We were lucky to see seven white-tipped reef sharks, which made for an unforgettable snorkeling experience. They were pretty happy for us to get close for shark selfies!
BAREFOOT MANTA
This is the sister island to Kuata and the primary purpose of our time here was to visit and lend a hand to Vinaka Fiji, a charitable organization set up six years ago by Awesome Adventures to give something back to the villagers and to say "thank you (vinaka), for welcoming us into your islands." Remote villages here struggle daily with immense shortages of clean drinking water, little to no health services or facilities, poor nutrition, a lack of educational support and supplies, and inadequate power. Most of the projects are based around creating solutions for a long-term and sustainable way of life and, more recently, on helping the area to recover after the devastating effects of cyclone Winston.
We spent two days with the other volunteers. The first was spent at a local school, supporting teachers by helping read and speak English to children aged 4-16. English is the official language of Fiji, but most of the children spoke varying traditional Fijian dialects, which was challenging at times. Parts of the school had lost its roof during the cyclone, so some classes were being taught in tents, but it was reassuring to find out that Fijian kids hated math just as much as I did when I was at school! On the second day, we visited one of the villages. We got our hands dirty helping to set the foundations up for a new water tank – fresh water is a precious commodity on these small islands, so it felt like we were making a difference. We also managed to squeeze in some time to look at some of the marine conservation projects at Barefoot. The coral reefs are the main attraction to visitors, so keeping them healthy is vital. Some of the more experienced scuba divers amongst us took the opportunity to help clean some of the giant clams being looked after in the marine park just off the island!
MANTA RAY ISLAND
Manta Ray Island Resort epitomizes the perfect Fiji holiday – sun, sand, and sea. We spent two glorious days here soaking up the rays and trying out the activities they had on offer. From sunset tubing to stand-up paddle boarding, fantastic cuisine, refreshing cocktails, and chilled-out tunes, Manta Ray has it all! Some of us were also lucky enough to stay in their substantial beachfront villas – with most of us used to the glamours of backpacking; this was a little slice of luxury! Having said this, the absolute highlight of our stay and our whole trip was the chance to swim with wild manta rays! There is nothing in the world quite like swimming with a magnificent manta ray in its natural environment, and there are only a few places in the world where swimming with them is even possible. Manta Ray Island is one of those rare places, so it was an exceptional opportunity.
SOUTH SEA + SEASPRAY CRUISE
Our time at the South Sea was short and sweet, like the island itself! It's the smallest island in the Yasawas, with a lap of the island taking approximately 4 minutes – I kid you not! Mostly a day trip island (although you can stay overnight as we did in its one colossal dorm room), it has a massive range of beach activities, including a glass bottom boat, swimming pool, and dive gear that guests can use. We spent most of our day out on a sailing trip aboard the SeaSpray. A great way to see some of the more remote islands; the highlights for us were visiting Castaway Island (the setting of the famous Tom Hanks film), jumping off the deck into the amazingly blue water, and the delicious BBQ lunch served on board. That night we headed back to Nadi to see off our colleagues from Australasia.
BEACHCOMBER
Our final stop was a day trip to Beachcomber Island. Renowned as the 'party' island, it wasn't hard to see why. The bar was huge and happy hour was most hours of the day. It was a shame we didn't see it come alive at night, but we made full use of the amenities and even treated ourselves to a Fijian massage on the water's edge. We could see why this was the first-choice island for backpackers, and we could happily have stayed longer!
STOPOVER
We were sad to be heading home, but luckily, we managed to squeeze in a stopover in Hong Kong with just about enough time to devour some dim sum and sip a cocktail at the highest bar in the world! The perfect end to the perfect trip.