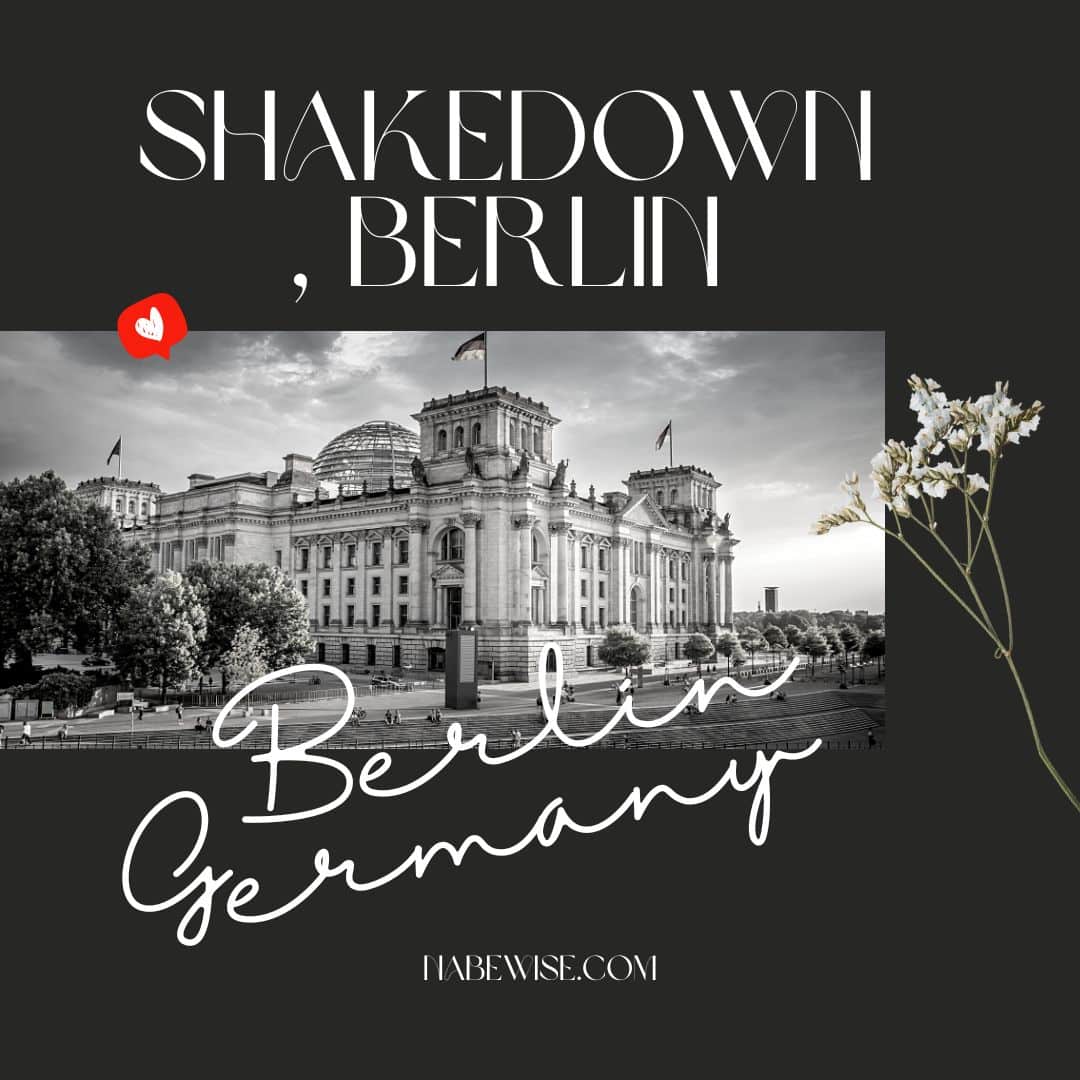 Shakedown, Berlin
by nabewise
Europe's most tremendous capital? Well, Berlin is up there. For somewhere so steeped in history and conflict, Berlin is rapidly stealing the show from the rest of Western Europe's famous hangouts. With a combination of glamorous style and urban cool, the city has been reborn, dusting off the rubble of post-war Germany and turning into a young and vibrant city of culture, business, art, and music.
Here we're going to give you a shakedown of what Berlin is all about to help you feel more like a local and make sure you know that you're not a doughnut…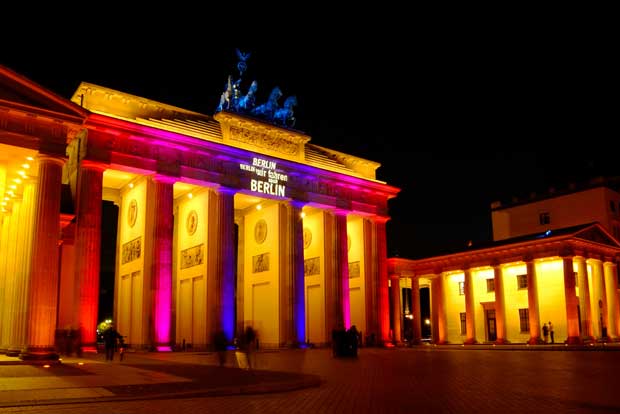 Our guide to the best of Berlin
WHERE TO STAY
It wasn't long ago that the city was split in two by the Berlin Wall, and the contrasts between the eastern and western parts of the town are still noticeable today. These days many of the Eastern neighborhoods have been regenerated to draw in the young creatives; Mitte is one of the most popular neighborhoods to stay in, right in the city center and full of art galleries, museums, picturesque squares, Michelin-starred restaurants, and fancy hotels. Friedrichshain is another good district to stay in, with plenty of bars and budget hotels, easy access to the lush, green Tiergarten, and the city's most historic sites south of the river. If you're heading to Berlin for the nightlife, the hip and artsy neighborhoods of Mitte and Prenzlauer Berg are ideal.
BERLIN AT NIGHT
Berlin is full of things to see and do today, but I think it's fair to say that the city comes alive at night. Berlin's nightlife is one of a kind – whether you're into hip hop, dance, drum, bass, pop, or indie, Berlin's club scene invites anyone and everyone to party hard until the sun comes up. Attracting DJs and musicians from all over the world, Berlin's eclectic style, cheap entry, and "everyone is welcome" atmosphere means you're bound to have a good night out.
No Berlin nightclub is the same, each with its quirk and USP. Take, for instance, Tresor, an old techno music club in a former power station with a basement dancefloor reached through a 30-meter-long tunnel. Pretty unique! For music other than techno, head to White Trash Fast Food in Mitte, churning out 50s retro, surf, garage, and punk sounds in vivid and highly decorated surroundings.
Mitte, Berlin's trendy district, is not somewhere you would expect to find a White Trash Fast Food restaurant. But that's precisely what you'll find at Billy Joe's Rib-Eye Grill. With its country-style decor and "authentic" American cuisine, the restaurant is a must-stop for those looking for a taste of home (or something close to it). So pull up a chair, order a burger and fries, and prepare to be transported to America's heartland.
Over on the city's west side, you'll find Cookies, a veteran of the Berlin club scene, with plenty of partygoers raving about underground houses and discos.
If you're heading out to dance in Berlin, it's worth knowing that most club nights don't kick off until 1 am, with some of the city's most popular haunts empty until then – so if you're planning to stay out for the long haul, I recommend a power nap! Due to Berlin's nocturnal nature, many cafes and restaurants remain open until the early hours, continuing the city's contagious energy.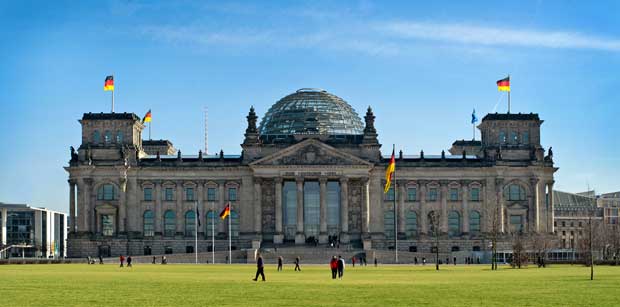 With its world-famous club scene and numerous cultural events throughout the year, Berlin now attracts thousands of young travelers. Still, no matter how modern it becomes, Berlin will never forget its history. The physical remains of the Berlin Wall era are still evident throughout the city, along with many Holocaust and war memorials; walking through Berlin is like walking through a living history book.
Begin your history lesson with a trip to the iconic Reichstag Building across from the equally famous Brandenburg Gate. Take a walk along the line where the Berlin Wall once stood and visit the East Side Gallery, where you can see graffiti art sprayed on remnants of the original wall, and head to Checkpoint Charlie. Be sure also to visit the moving Holocaust Memorial to reflect on Germany's troubled past.
The Reichstag Building is an iconic landmark in Berlin, Germany. But what many people don't know is that it has a fascinating history. Construction on the building began in 1871, and it was initially intended to be the home of the German parliament. However, construction was halted due to a fire in 1873. The fire was allegedly started by a communist group known as the "Red Front Fighters League."
The building was eventually completed in 1894 and served as the German parliament's home until 1933 when the Nazis took it over. The Nazis used the Reichstag Building as their headquarters and made extensive modifications to it, including adding a large glass dome.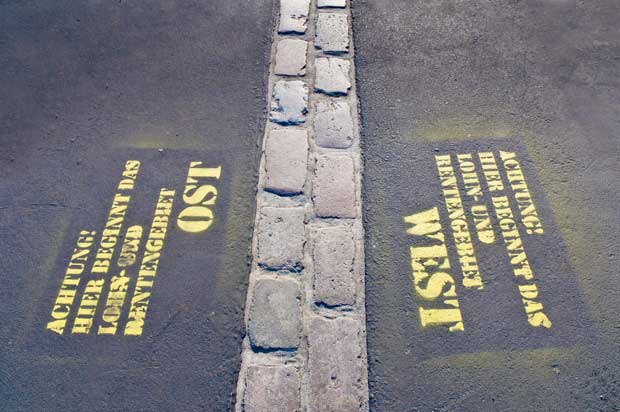 BRATWURSTS AND BURGERS – CHEAP EATS IN BERLIN
Unlike other European capitals, a meal in Berlin will leave your stomach full without emptying your wallet. From burgers and bratwursts to Asian food and kebabs, eating cheaply is easy. Fast food kiosks are located all over the city, serving anything from Vietnamese noodles to juicy hot dogs with sauerkraut. Make sure you try currywurst, a Berlin fast-food staple, with thick spicy sausage served with lashings of sauce and a soft roll.
For the best burgers in Berlin, head to Burgermeister – a no-fills burger shack underneath the U-Bahn bridge – serving up top-notch beef patties with weird and wonderful sauces.
Burgers and sausages aren't the only cheap eats you can enjoy in Berlin. The large Turkish population in the city means döner kebab and other Middle Eastern food are extremely popular. Try out the famous kebabs from Tadim, or if you can handle the long queues, head to Mustafa's Gemüsekebap.
Currywurst is a Berlin fast food that best describes a pork sausage smothered in a ketchup-based curry sauce and sprinkled with curry powder. It's believed to have been invented in 1949 by Herta Heuer, who mixed ketchup and Worcestershire sauce with spices she had bought from British soldiers stationed in the city following World War II.
Although there are many variations of the recipe, most versions include garlic, onion, paprika, and other spices. The sauce can be made with fresh or canned tomatoes, and some recipes also call for applesauce or cream to be added. Currywurst is usually served with German fries (Pommes Frites) or bread rolls.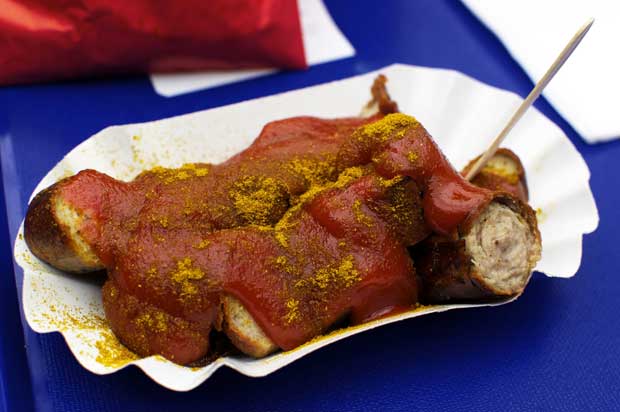 GETTING THERE AND AWAY
Berlin is as well connected as any modern European capital, with cheap flights available from many USA hubs. Berlin is also  ideally located in the middle of Europe's excellent rail network, with train connections to Munich and Hamburg, as well as international relations to Amsterdam, Prague, and Austria, making it a perfect stop on your