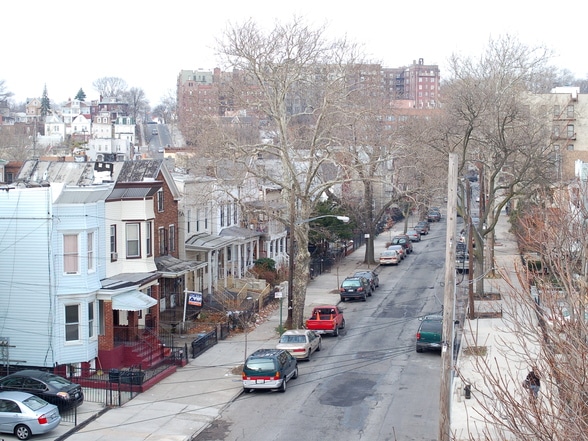 Highland Park, Brooklyn
by nabewise
Infomation
Highland Park is a small enclave of row houses and larger homes that boasts a beautiful park of the same name. Highland Park has some disputed borders–the nabe overlaps parts of Cypress Hills and East New York. Highland Park is primarily residential and is served by buses and multiple subway lines.
Top Votes – Score out of 100
Lowest – Score out of 100
Top Reviews from Travel Rentals Neighborhoods
I was looking for a place in Brooklyn, which I have heard compared to Boston, and right on or near a park so I could get out into some sort of a green space. I couldn't afford Park Slope so I looked into renting a room with some people in Highland Park and I am satisfied with the decision because I can have the access I need to the city but when I go for my running I don't need to do it on a street. Plus my neighbors in the cemetery not far from here are nice and quiet. Ha! I think you do need a little bit of street smarts to live here, though.John P.
I mosey through here all the time for school. I study photography so the park and the cemetery are awesome resources for me but since I'm over near Broadway Junction when I head to the park I have to walk through the neighborhood. I don't know about going through here late at night but during the day it's cool. I def don't bring my nice cams and lenses though most times.