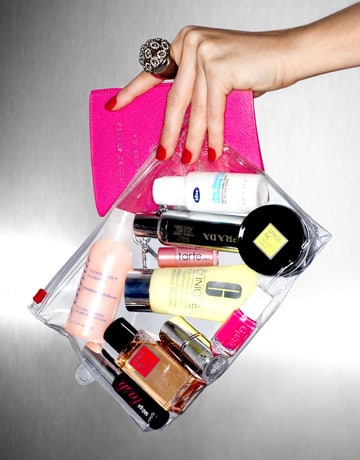 How to Pack Makeup for Travel
by nabewise
How to Pack Makeup for Travel
When packing up your beauty routine to take with you on the road, there are some important factors to consider. Taking up as little space in your luggage as possible, what you need to bring, and, most importantly, how to protect your makeup from harm are all things that you should plan out before your trip.
Bring only the essentials!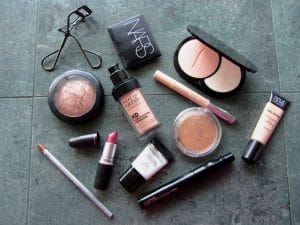 Consider what products you absolutely have to have with you when you travel. If you can, pare down to the bare essentials of your signature look to lighten up your baggage and prevent a cluttered makeup bag that could potentially damage your makeup collection if you lose it or if a cream leaks and gets into other makeup containers. If you start out with only a few items, you have much less to worry about packing!
Pack smart!
How do you pack up the makeup you do decide to bring? You most likely have a small bag that can fit your day to day essentials, but for a trip, you might want to consider getting a hard case or specialized portfolio for makeup. A hard case can fit lots of makeup without you having to worry about damage from the outside of the container, while a specialized portfolio can keep everything neat and organized. If you're traveling on an airline or a bus company, be sure to read the rules regarding liquids before deciding what to bring. Consider taking your lowest maintenance cosmetics; if you can replace a BB cream with a pressed powder or an eye shadow power with an eye shadow pencil, you should try it – bringing along products that are less likely to break or leak means less stress for you!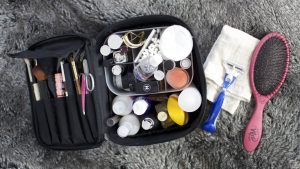 How can you protect your makeup from leaks or breakage during travel?
Having a strong makeup case is the first step in ensuring that your makeup stays safe and unbroken. Keep like cosmetics together: pencils with pencils, compacts with compacts, etc. Packing your makeup tightly (but not so tight that the containers crack or break if pressure is put on them) is a good way to prevent makeup from making contact with each other in transit and making powders crack or tubes to pop. You can put tubes of liquid makeup, like BB cream or lip glosses, into separate resealable plastic bags to contain the mess they may make in case it accidentally leaks.
See our – Nordstrom promo code for beauty makeup