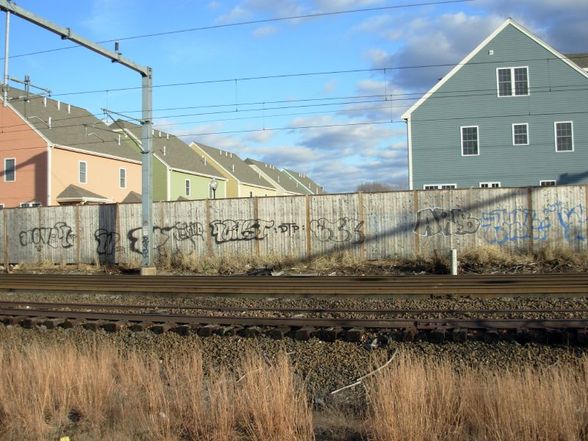 [vc_row][vc_column][vc_column_text]
Infomation
As Boston's southernmost nabe, Hyde Park offers the amenities of city life and the space and pace of suburbia. Here you will find evidence of Boston's industrial past, row houses, some lovingly preserved Victorian homes, and an increasing amount of modern development. Hyde Parkers enjoy plenty of green space at the George Wright Municipal Golf Course and the 450 acre super-scenic Stony Brook Reservation.[/vc_column_text][vc_separator color="mulled_wine"][vc_column_text]Hyde Park, Boston Data : Neighborhoods & Travel – Score out of 100[/vc_column_text][vc_progress_bar values="%5B%7B%22label%22%3A%22Religious%2093%22%2C%22value%22%3A%2293%22%7D%2C%7B%22label%22%3A%22Quiet%2088%22%2C%22value%22%3A%2288%22%7D%2C%7B%22label%22%3A%22Empty%20nesters%2073%22%2C%22value%22%3A%2273%22%7D%2C%7B%22label%22%3A%22Families%2071%22%2C%22value%22%3A%2271%22%7D%2C%7B%22label%22%3A%22Seniors%2069%22%2C%22value%22%3A%2269%22%7D%5D" bgcolor="sky" options="striped,animated" title="TOP ATTRIBUTES"][vc_progress_bar values="%5B%7B%22label%22%3A%22Safety%2058%22%2C%22value%22%3A%2258%22%7D%2C%7B%22label%22%3A%22Shopping%2050%22%2C%22value%22%3A%2250%22%7D%2C%7B%22label%22%3A%22Singles%2050%22%2C%22value%22%3A%2250%22%7D%2C%7B%22label%22%3A%22Nightlife%2042%22%2C%22value%22%3A%2242%22%7D%2C%7B%22label%22%3A%22Income%2013%22%2C%22value%22%3A%2213%22%7D%5D" bgcolor="bar_turquoise" options="striped,animated" title="LOWEST ATTRIBUTES"][vc_separator color="mulled_wine"][vc_column_text]Hyde Park, Boston Reviews
Hyde Park Just Might Have it All
If Hyde Park wasn't so far away from the bustle of Downtown Boston, I would throw all of my belongings into my bike basket and make the move. Alas, it's a bit too far out to jive with my social habits, but check back with me in ten years when I've traded my bike in for a baby carrier of some kind and it'll be a different story.
This nabe is ideal for families, people with dogs, and artists craving space and natural inspiration. Hyde Park's cultural makeup is diverse, with a distinctively Caribbean feel in many parts, and its sense of community is strong and vital.
The arts play an important role in Hyde Park's community scene, most of which operate under the auspices of the Hyde Park Art Association at the Menino Art Center. The center offers classes for adults and children as well as monthly exhibits.Riverside Theatre Works hosts plays and offers voice and acting classes to both adults and children. In the summer months, Hyde Park hosts the Hyde Park Artscene in Logan Square, and "Traffic Jam" musical events in Cleary Square. Local artist showcase their work each December through Hyde Park Open Studios.
Recreational activities abound in Hyde Park, from tennis, to ice skating, to basketball, baseball and swimming. There is a golf course, a skate park, and any number of playgrounds and green spaces to visit.
Despite my hemming and hawing about it being so far out, transportation in and out of Hyde Park is superb. Commuter Rail and MBTA bus lines serve the nabe several times daily.
Pearla M.
Hyde Park: Residential Space, Safer than You Think
General consensus states that if you're visiting Boston and looking to take in the sights, Hyde Park is probably not a nabe to put on your list, simply because it's almost exclusively residential. If you do find yourself in Hyde Park looking for means of entertainment, check out its mildly commercial downtown area. Hyde Park's also home to some beautiful historic churches (check out the English Gothic Church of the Most Precious Blood, if only for the cool name).
For those interested in moving to Hyde Park, here's the scoop: This nabe's housing is a nice mix of ranch, colonial, and Victorian homes. It's a great place to see historic architecture, an industrial past, and the modern age all blending together. Hyde Park had quite a bad rap in past decades: school integration was met with violent opposition in the 70's, and gang violence was an issue in the 80's. What wasn't bad in the 80's, though? While there's still some shoddy areas in Hyde Park, the nabe as a whole is relatively safe—a statement proven by the fact that Boston's mayor lives here.
Amanda M.
[/vc_column_text][vc_separator color="mulled_wine"][/vc_column][/vc_row]