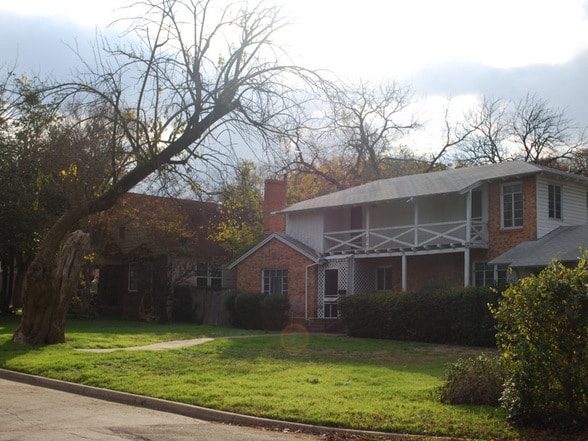 With its hilly streets, impressive houses, and beautiful, mature trees, Kessler Park is quite the hidden gem inside Oak Cliff. No wonder Kessler Park's on the rise to becoming one of Dallas' hot spots. Kessler Park is also home to the scenic Stevens Park Golf Course. The close proximity to Bishop Arts District attracts folks who enjoy good food, boutique shopping, and a sincere community. While some homes may be fixer-uppers, they're certainly worth the effort—each home has an abundance of charm and character that truly deserves preservation.
Kessler Park Data
Lowest Attributes
Kessler Park Articles and Reviews
Unexpectedly awesome
Don't be scared that Kessler Park is in Oak Cliff, this is actually a really nice and beautiful neighborhood. It's full of historic homes and a very active community. Not to mention, the Bishop Arts District is right next door, perfect for lunch outings and nightlife. Getting to Downtown is easy (the freeway is right there) and some tasty eateries can be found locally on Davis St. While schools and everyday shopping aren't the most convenient here, proximity to Bishop Arts District and beautiful houses totally make up for it, in my opinion!
What's awesome
Some very gorgeous homes, especially north of Colorado near the golf course
What's not so awesome
Don't venture too far east or south and you should be ok
Paige T.
Quite the Cozy Gem in Oak Cliff
Kessler is a beauty! So different from the rest of Oak Cliff. The houses are gorgeous. They are the type that make you take a double take. It's an upscale part of Oak Cliff where you'll find awesome houses built in the 1910's and 20's. They are chock full of history and character.
This nabe consists of people from all walks of life – young professionals, new (and growing) families, and older empty nesters. I guess everyone wants to experience the beauty of living in this charming nabe.
Golfers, pack up your clubs and put on your best polo shirt. Kessler park has a great golf course open to the public. It's a nice way to spend a sunny Saturday off.
Meredith L.