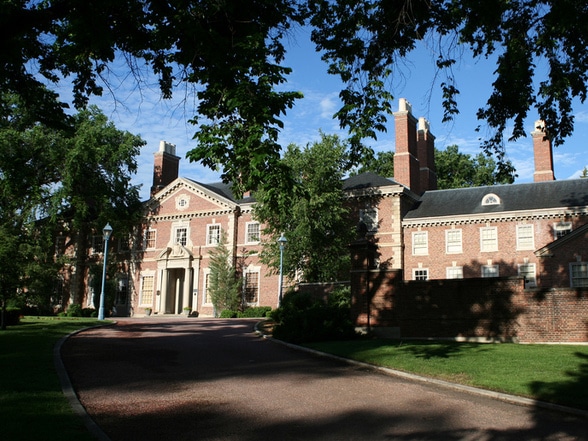 With a taste for the finer things, the people of Belcaro work hard and live big. Belcaro tudors, historic mansions, and modern ranch style homes make for a fashionable and flashy nabe. Named after the mansion of a former Colorado U.S. Senator from the early twentieth century, Belcaro has history to go along with its idyllic and exclusive character. Large, well-groomed lots, proximity to Bonnie Brae Park and the Denver Country Club gives neighbors in Belcaro room to breathe and the kind of privacy that is hard to find in the middle of a big city. Meaning "beautiful, dear one" in Italian, Belcaro is a hidden Denver gem.
Belcaro Data
Lowest Attributes
Public Transportation

3.1
Belcaro Articles and Reviews
Beautiful Belcaro
This is one of the lovely neighborhoods in Denver that has the air of superiority it actually deserves. With stately masions and tree-lined streets, Belcaro is one of those places that makes you feel like you're walking on a movie set.
A great place to raise a family with expensive shops nearby, nice restaurants, and parks. This area is a little on the snobby side, but for the most part the locals are friendly.
What's awesome
Beautiful streets and great for families
What's not so awesome
Not really a great area for singles. LOTS of families.
Niki G.
Belcaro is rich. Loaded. Wealthy. Beautiful. Ideal. I would give up my own mother to own a house here. It's also expensive. The biggest gated community there is called "Polo Grounds." Imagine that! However, when you drive down one of the tree-lined drives or visit Phipps Mansion, it's pretty easy to justify why. Belcaro is absolutely gorgeous. It's safe. It has a good sense of community. Plus the commute to downtown is only 30 minutes. Belcaro has so much to offer the rejuvenated empty-nester or classy, pearl necklaced grandmother. It provides a secluded area away from the city, without completely saying no to all downtown has to give.
What's awesome
location, beautiful, TREES, safe
What's not so awesome
Stately Belcaro
Beautiful and grande, you will feel safe raising a family in Belcaro. In the same financial bracket as Cherry Creek and Country Club, this nabe houses the doctors, lawyers and successful entrepreneurs of Denver. Tree lined curvy streets and magnificent architecture set this nabe apart from the cookie-cutter standard of subdivision housing.
Commercial development occurs outside it's borders where grocery and retail shopping are found along Colorado Blvd, Cherry Creek and the pocket Bonnie Brae area (located alongside the southern corner of this nabe), minimizing traffic within the nabe and creating a calm, peaceful atmosphere for Belcaro residents to enjoy. Though few can afford it, those who do cherish their large lots and stately brick mansions and, with reason, feel very prideful of their community.
What's awesome
gorgeous mansions, parks and green space, family friendly
What's not so awesome
exclusive, posh and expensive
Christine S.
Dolla bills
If you find yourself making over 100K every year, you may want to consider life in the Belcaro nabe. On the outskirts of Central Cherry Creek, the Belcaro nabe is home to Bonnie Brae park, large ranch style homes, and tree-lined streets. Residents of Belcaro are minutes away from the luxury and shopping offered by the Cherry Creek Shopping Center and I imagine a lot of the homes in the Belcaro nabe have been decorated with items from Crate & Barrel, Pottery Barn, and Z Gallerie.
If you find yourself needing to slum it for a while, just a quick shot up Cherry Creek Drive will get you to S. Colorado Blvd. and the only Target serving the majority of the nabes in Central Denver.
What's awesome
Grand, beautiful homes, and lots of shopping in Cherry Creek.
What's not so awesome
You might feel pressured to join the country club.
Alyssa A.