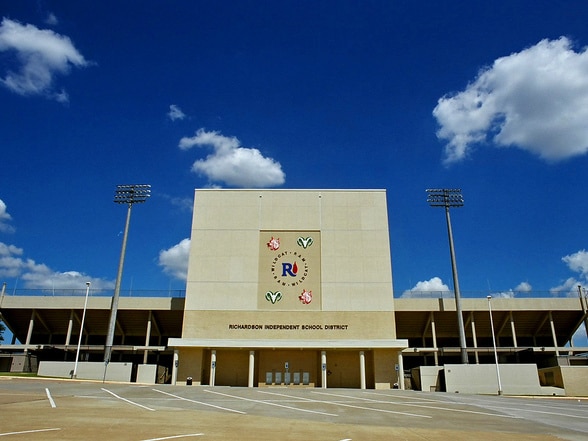 Lake Highlands
By Nabewise
Texas may be flat, but Lake Highlands is defined by its rolling hills and proximity to White Rock Lake. Drive up and down the streets and you will find a plethora of charming houses and beautiful parks. Established in the early 1900's, Lake Highlands is home to a tight-knit group of residents. It's a perfect spot for folks that want a break from the glitz and glam of nearby Highland Park.
Lake Highlands Data
Lowest Attributes
Lake Highlands Articles and Reviews
Like the other nabes near White Rock Lake, Lake Highlands is packed with prestige, comfort and warmth. Nuclear families are the norm and affluence is taken as something of a given.
The stigma of Lake Highlands is one of friendliness and approachability, in contrast with the huffiness of Highland Park. Something about the lake's waters brings a relaxed vibe into this nabe. People are wealthy but still very down to earth.
What's awesome
White Rock offers some of the best scenery and people/dog watching in the city. The trails make for excellent walking/hiking/running/biking. There's an old dam you can sit on and watch the planes coast into Love Field airport.
What's not so awesome
Prices can be high, navigation can be tricky.
Samuel A.
Warm & Welcoming Community
Named for its rolling hills, Lake Highlands is an oasis from the glitz and glam of nearby Highland Park and Preston Hollow. With affordable housing and a close-knit community, this area is the perfect launching pad for young families.
What gives Lake Highlands its charm is the diverse circle of people – from soccer moms to eclectic tree-huggers to retired golf-playing grandpas. It offers something for everyone.
But be warned: once you move into this community, it's hard to say goodbye.
What's awesome
White Rock Lake – Any day of the week you'll find outdoor-enthusiasts taking full advantage of the 9.3 mile loop that surrounds White Rock's breathtaking lake. Wooden benches, rest areas, and water fountains sprinkled along the trail make this spot a relaxing getaway from the clamor of the big city.
White Rock Coffee – This tin-roofed coffee house beams Texas pride, fair trade coffee, and funky music. Their famous White Rocker drink will rock your caffeinated world and leave you coming back for more.
Dallas Arboretum – One step inside this garden and you might think you've left Texas and arrived in paradise. Flowers of all shapes, sizes, and colors greet you on this 66-acre land that is a plant-lover's heaven.
Flagpole Hill – In the summer you'll find families and young lovers enjoying the scenic view from Flagpole Hill. And on that one day a year when snow covers the ground, you'll find young and old busting out their sleds and winter coats for the perfect snowy slide.
What's not so awesome
Pockets of Low-Income Apartments – With every big city comes areas of crime. Next to the minivans and volvos, you might spot baggin' and saggin' teens walking the streets. Although a wonderful place to live, it's a place that requires a watchful eye for crime.
Meredith L