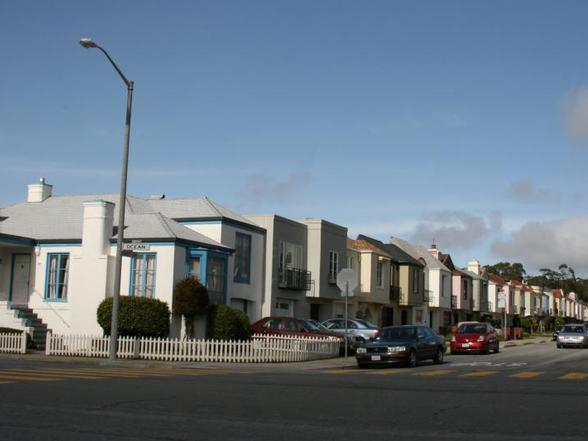 Infomation
Sandwiched between Sigmund Stern Grove and Lake Merced, Merced Manor is a tiny nabe lined with stately homes. Single family detached houses typify the property here, where front and back yards lend a suburban appeal to the nabe. Street parking is easy and most streets are lined with back alleys, an added feature for this desirable nabe. Mercy Highschool and San Francisco State University are nearby, as is Stonestown Galleria.
Merced Manor, San Francisco Data : Neighborhoods & Travel – Score out of 100
LOWEST ATTRIBUTES
Income 33
Nightlife 25
Shopping 25
Dining 25
Singles 13
Merced Manor, San Francisco Reviews
Michaela Ann M.
Stern Grove Festival

I live just near this neighborhood, but, as a single individual on a budget, aside from the pretty awesome Stern Grove festival, I don't have much reason to do anything but pass through.

The streets are lined with beautifully designed family homes with manicured lawns calling out for children and small dogs to play upon. I can't see this quiet neighborhood being much of a draw to anyone but families with children or empty nesters looking for peace, quiet and easy access to othr parts of the city. However, it seems to be the type of neighborhood that most would have on their list of "Would love to live there when financially able".
Gena F.
Backyards, backwoods

Merced Manor gets points because it borders Stern Grove, which is a lushly wooded recreation area that has an awesome concert series during the summer. Otherwsie, it's a conservative neighborhood. Homes are detached and have front yards but not much character. Parking is easy out here, which is a plus but the fog is thick.