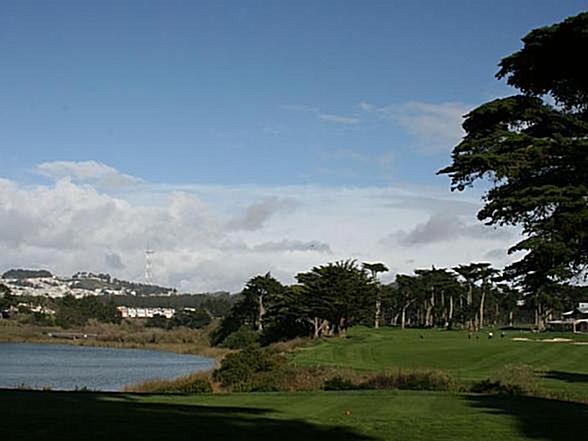 Infomation
Lake Shore is an attractive nabe made up of large homes along quiet, tidy streets. Situated around Lake Merced and with the Pacific just minutes away, only a fraction of the nabe is residential–the rest is dedicated to open park and recreation space. Sloat Avenue marks its northern boundary where most of the homes are located, and to the south sprawls the Park Merced apartment complex. One of the city's rare strip malls is also located here, providing residents with a host of shopping choices. The San Francisco Zoo, the Olympic Club, Harding Park, and the San Francisco Golf Club all call Lake Shore home
Lake Shore, San Francisco Data : Neighborhoods & Travel – Score out of 100
LOWEST ATTRIBUTES
Income 35
Dining 25
Nightlife 17
Shopping 17
Singles 17
Lake Shore, San Francisco Reviews
Chloe N.
Finally Some Space!!

San Francisco is a very densely populated city, and if you're anything like me, you occasionally need a breath of fresh air, no matter how awesome the city is. Lakeshore provides that breath of fresh air for you. Since so much of the nabe is dedicated to open space, there is ample greenery and even an actual lake to play around. Even if you don't care about extra amenities like the San Francisco Zoo (they have gibbons) or the San Francisco Golf Club, even if you aren't a jogger, and even if you love love love the hustle and bustle of the city, Lake Shore is there to provide an escape for feeling trapped in a concrete jungle.

What's awesome
Peter T.
Perfect Jogging Location

Lake Merced has to be be, quite possibly, one of the most overlooked and under appreciated locations in this city.
Michaela Ann M.
Arby's and Abs

Pros:
Arby's – That's really all I'll say about that.

Borders Ocean Beach and is just near the San Francisco Zoo

Handsome men with their shirts off running around the lake. That's really all I'll say about that.

Cons:

A bit foggy

Besides the strip mall, not much else to do

Wide open spaces

Lakeshore is less of a neighborhood and more of an expanse of open space and fresh air. There are some homes here but the real treat is having Lake Merced and the beach practically in your backyard. There's a tacky yet utilitarian strip style mall here, which people seem to either love or hate. Overall, a great part of the city with a suburban feel.