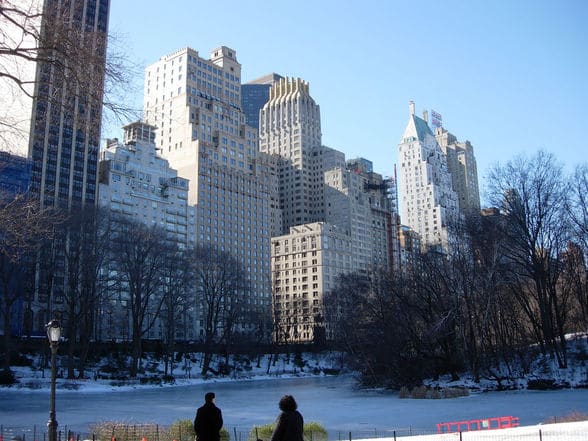 [vc_row][vc_column][vc_column_text]
Infomation
Made up of many pocket nabes (Hell's Kitchen,Koreatown, Garment District, Theatre District/Times Square, and Columbus Circle) Midtown West has all the qualities of NY's finest nabes. The strip on Central Park South boasts beautiful views of the park and some of Manhattan's best hotels and restaurants. Smaller Bryant Park is a leisure hotspot year-round: the lawn is a great place to lounge in the summer, and the pond freezes over to feature a skating rink in the winter. All those awesome attractions bring tons of people, though! You'll find a great deal of out-of-towners on the streets here, and holiday crowds inMidtown West often turn pedestrian traffic into quite the gridlock.
[/vc_column_text][vc_column_text]Midtown West, NYC Data : Neighborhoods & Travel – Score out of 100[/vc_column_text][vc_column_text]Midtown West, NYC Reviews
christopher b.
What most people define as 'New York City'…which is frustrating as hell.

These are the areas people think of and visit when they think 'New York City.' But in reality, it's like Disney Land with more noxious fumes, and even more obnoxious tourists.
I have to work in this area all the time…and every single minute I'm immersed in this cesspool, I want to punch myself in the face until I pass out.

Bring loads of money if you want to do anything; even a bottle of pissy water costs 3 dollars.

It's the kind of place you visit once just to see it, and quickly at that.

What's awesome

What's not so awesome

Everything else; the crowds blathering about, the tourist-trap prices, the attitudes, the noise
Katie P.
The Tourist Trap That's Worth Boasting About

Oh, Midtown West! It's difficult to encapsulate this massive nabe made up of so many smaller parts! When people discuss iconic NYC, this is the place they're thinking of. And if you're a visitor to the city, you'll probably be spending lots of time here soaking up skyscrapers, street vendors, big crowds, tons of smells and sights.While Midtown West can be incredibly overwhelming (the noise and tightly packed sidewalks can make even the calmest of folk claustrophobic), midtown also offers some great relaxation spots like the ny public library (you know, the one with the lions) and Bryant Park right behind it (a great spot to relax at a table in the summer or ice skate in the winter)

Some advice for tourists: don't spend all of your time here! It's def important to soak up the sights in midtown west, but check out places like the west village, Lower east side, union square, chelsea, williamsburg, and DUMBO for some culture-rich, calmer, and more authentic NY experiences.

What's awesome

the attractions: the plays, the parks, the books, the food, the culture

What's not so awesome

the crowds! Rockefeller Center in the wintertime = mosh pit
Richard H.
The More Tourist Heavy Midtown

More tourists in Midtown West than in East, but maybe not for the better. As the pathway to Times Square, Midtown West is home to many trendy bars and fun things to do. There are great restaurants in this area, as well as wonderful shopping for those seeking luxury. Try Wempe for some of the nicest watches you can find in the nation.

There is Bryant Park, and Central Park South – two great places if you seek greenery in the concrete jungle we call Manhattan. The reason for many of the tourists may also be because, some of the nicest hotels in NYC are located in Midtown West.

What's awesome

What's not so awesome
[/vc_column_text][vc_separator color="mulled_wine"][/vc_column][/vc_row]