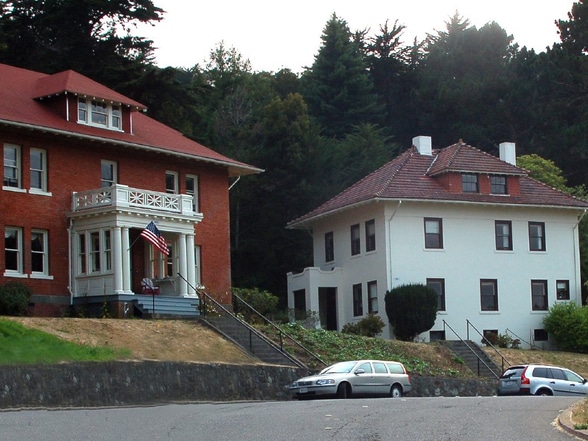 Infomation
Just north of the elegant beachfront community, Sea Cliff, the Presidio is ripe with stellar views of the Marin Headlands and has a network of trails through its dense woods, making it a serene escape from the city. Once an active military base, the Presidio was transferred to the National Park Service in the mid 90s and has since undergone a reinvention as it has opened to public use. Former military housing is now a unique option for renters, and projects such as George Lucas' Industrial Light and Magic have brought new life to the area. Chrissy Field, the Presidio Golf Course and the Fort Point National Historic Site are some of its most well-loved attractions.
Presidio, San Francisco Data : Neighborhoods & Travel – Score out of 100
TOP ATTRIBUTES
Green space 90
Quiet 83
Clean 69
Parking 69
Safety 63
LOWEST ATTRIBUTES
Singles 31
Nightlife 25
Public Transportation 19
Dining 13
Shopping 13
Presidio, San Francisco Reviews
A Separate Thing Entirely
The Presidio is cool. It's just really, really cool. Being in The Presidio reminds me of what San Francisco must have been like in the past, before the Golden Gate Bridge was built. Since it used to be a military base, all of the buildings are much different than other areas in the city. They're mostly red and white, which looks really awesome with all of the greenery around it (yes, all of the greenery! The Presidio is a National Park). There's trees, grass and shrubs everywhere. The Presidio is pretty isolated from the rest of the city, so you will love living there if you really, really like quiet and privacy. In any case, it's always fun to visit.
What's awesome
Green
Interesting
Historical
Chrissy Field
What's not so awesome
Isolated
Public Transportation
Nightlife
Chloe N.
Isolated
It's a popular living destination, but realize you will be very isolated from the rest of the city, with a shuttle and limited bus schedule and little to no nightlife or shopping options unless you choose to head outside of your neighborhood.
Michaela Ann M.
You're in a National Park
This was a former army post, where you can now rent apartments which are mostly located across the street and up the hill from Baker Beach – a picturesque setting which makes me think I am in a postcard photo whenever I'm there. When I rented an apartment here, I found it to be a very safe and quiet community and I loved that I could hear the fog horns when I went to sleep. The western part borders the Richmond and Seacliff, while the eastern part borders the Marina, and the western part has a YMCA, post office, and bowling alley. Often times I came across a coyote or two walking around the park.
Jayne-Louise Webb