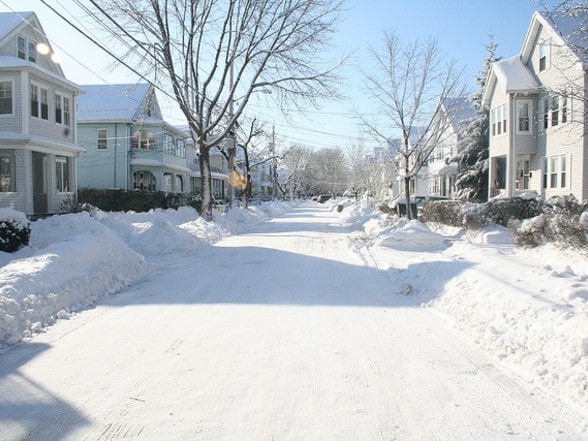 [vc_row][vc_column][vc_column_text]
Infomation
Made up of Arlington Heights, East Arlington, andArlington Center, Arlington is a quiet little nabe just 6 miles northwest of Boston. Arlington is a residential nabe boasting a tight knit, fairly homogenous community, tidy sidewalk lined streets and predominantly single family homes. Settled in 1635, Arlington plays a major role in Boston's history and maintains several historic homes and sites as well as an abundance of lush parks. Arlington is served by the Alewife T station, just over the border in Cambridge, and MBTA bus lines.
[/vc_column_text][vc_separator color="mulled_wine"][vc_column_text]Arlington, Boston Data : Neighborhoods & Travel – Score out of 100[/vc_column_text][vc_progress_bar values="%5B%7B%22label%22%3A%22Pet%20friendly%2092%22%2C%22value%22%3A%2292%22%7D%2C%7B%22label%22%3A%22Families%2091%22%2C%22value%22%3A%2291%22%7D%2C%7B%22label%22%3A%22Quiet%2090%22%2C%22value%22%3A%2290%22%7D%2C%7B%22label%22%3A%22Safety%2088%22%2C%22value%22%3A%2288%22%7D%2C%7B%22label%22%3A%22Public%20Schools%2080%22%2C%22value%22%3A%2280%22%7D%5D" bgcolor="sky" options="striped,animated" title="TOP ATTRIBUTES"][vc_progress_bar values="%5B%7B%22label%22%3A%22Dining%2050%22%2C%22value%22%3A%2250%22%7D%2C%7B%22label%22%3A%22Singles%2040%22%2C%22value%22%3A%2240%22%7D%2C%7B%22label%22%3A%22Income%2033%22%2C%22value%22%3A%2233%22%7D%2C%7B%22label%22%3A%22Nightlife%2033%22%2C%22value%22%3A%2233%22%7D%2C%7B%22label%22%3A%22Shopping%2030%22%2C%22value%22%3A%2230%22%7D%5D" bgcolor="bar_turquoise" options="striped,animated" title="LOWEST ATTRIBUTES"][vc_separator color="mulled_wine"][vc_column_text]Arlington, Boston Reviews
Arlington: A Family Town
Arlington is a great place for families. If you have kids and you are looking for a place that will offer good education and a safe neighborhood Arlington is it!
However, if you are looking for a more lively atmosphere Arlington falls short. There is a good sense of community around the town, but the problem is that there isn't much to do with the community in Arlington.
There is one movie theater in East Arlington called the Capitol Theater which offers cheap prices, but less movies than your average cinema. It is a good place to bring children as family films are always playing there.
The only other source of entertainment comes from the Regent Theater in Arlington Center. This place features musical acts, Bollywood movies, or whatever such thing they feel like showcasing on any given week. Pretty much just people and things you have never heard of.
In terms of restaurants there are many. However these restaurants never last and are constantly changing. Also a lot of them are not good. Your best bet is Not Your Average Joe's in Arlington Center. Very good food and service.
That said, the main source of food in Arlington is pizza. There is a pizza place on nearly every corner. Most of them are interchangeable Greek style pizza with the exception of Papa Gino's in Arlington Center which I love and Domino's pizza also in the Center which you either tolerate or don't.
But how is the scenery? Depends on where you live. In East Arlington there isn't much to see, but you do have access to Minuteman Bike Trail via Magnolia Park. This trail goes through Arlington, Lexington, and Belmont. There are a couple other parks inEast Arlington so kids will always have a place to play near them.
In Arlington Heights things are in general much nicer. There is Robins Farm which is a park that has a very nice view of the Boston City skyline. This place has a nice playground for kids that includes a giant slide as well as a big field where they sometimes show movies.
So that's Arlington. It's a very safe and quiet neighborhood. However it could be too quiet for some. The perfect town for families, but for single life not so much!
Michael R.
Safe, Family Friendly and on the Red Line
Located just Northeast of Somerville, Arlington is suburban without all the trappings of suburbia. You won't find too many yummy mummies pushing designer strollers up Main St., and you're as likely to see a tandem bike as you are an SUV on its way to work in the morning. It is an affordable choice for many young families and students looking for a little more leg room than Cambridge or Somerville homes might offer for the same price. Highly residential, with a tight-knit community, neighbors swap gaspacho recipes at the weekly farmers market in the summer and watch each others' kids at the town ice-rink in the winter.
caite m.
Very Quiet with good access to Boston – keep your dogs on a leash or on your private property
I have lived in Arlington a little over a year moving from JP. The most striking differences were the absolute quiet at night and the change in ethnic and racial diversity. Arlington is much more homogeneous with a largely white middle to upper class population many who appear to be couples with newborns and school age children. There are some "old timers" who still can be found but they are slowly being replaced by yuppie families.
Almost all retail and dining is found along the Mass ave corridor and it is limited. For more selection its an easy drive to nearby Medford, Somerville or Cambridge. Parking is easy in Arlington due to the absence of overnight parking. There are buses that run along Mass ave but the nearest T stop is Alewife Station which is the last stop on the Red line.
For recreation there is the minuteman bike path as well as the paths along the mystic river, Spy Pond is not far, and additional parks are sprinkled throughout the neighborhood. There are no dedicated or fenced dog parks anywhere in Arlington and unleashed dogs are NOT tolerated. Later this year there will be a small pilot program of limited early morning off leash hours in a few designated park areas.
The schools in Arlington are considered to be fairly good and the property taxes reflect that. Property values appear to have held steady during the recession due to the desirability of the area. Neighbors are reasonably friendly and pleasant but not overly intrusive. Most everyone gives the appearance of being politically correct but I sense many are not nearly as tolerant of diversity as other neighborhoods such as JP, Cambridge and the South End.
I sometimes miss my old JP neighborhood and all its quirkiness.
Ann S.
[/vc_column_text][vc_separator color="mulled_wine"][/vc_column][/vc_row]