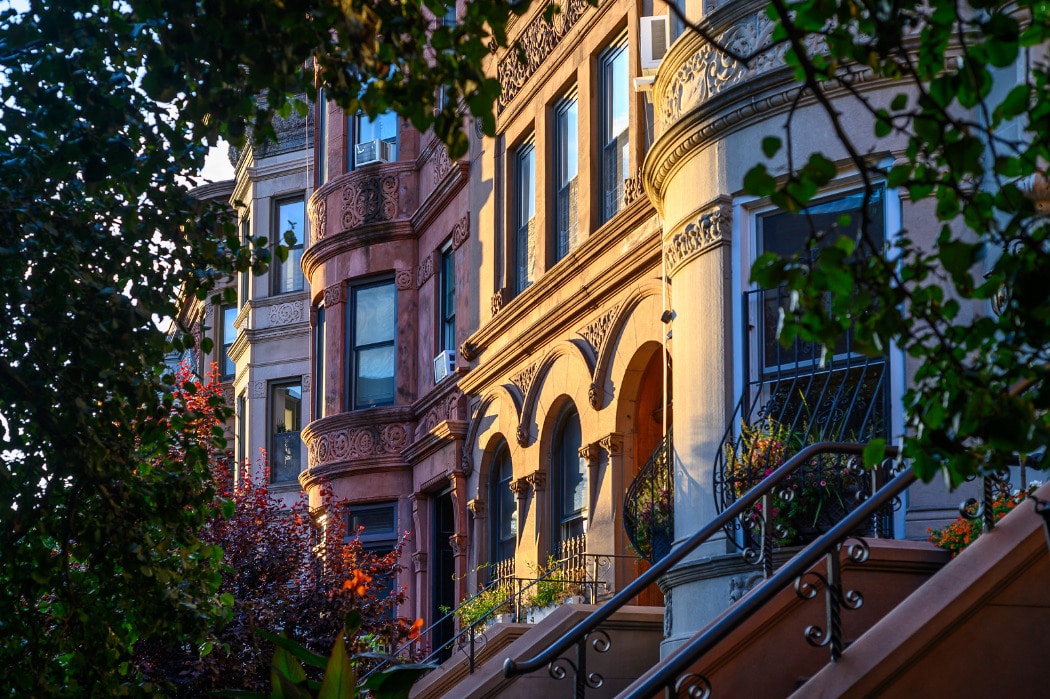 Prospect Heights: Growth, Diversity and Development
By Nabewise
A bartender at Branded Saloon and Prospect Heights resident for 8 years, Brendan tells us how this Brooklyn nabe is changing and why it's still his ideal place to live.
Can you describe this neighborhood for folks that have never been here before?
I would say it's not completely gentrified, but I've seen a really big influx of people over the past couple of years. It's gay-friendly, there's a lot of "old neighborhood" people as well. It's getting a lot nicer. The store down the street used to be a liquor store with three feet of glass and now it's called The Wine Exchange…. You can walk up and down [Vanderbilt Ave] and you'll see absolutely no Starbucks or anything like that. The only chain store that's on this street is McDonald's, and that's been here for 50 years now. (laughs)
Is this your ideal neighborhood?
I would say so, the only thing that I don't like about it is now it's getting crowded. People are finally discovering it. I like working in this neighborhood. It has really down to earth people. We have [Prospect] Park, The Library, Grand Army Plaza, and the Brooklyn Museum right there. If you go down in the other direction you have the Atlantic Center and the biggest train station in Brooklyn with the Long Island Railroad.
What's your favorite part about this neighborhood?
[Prospect Park] is pretty hard to beat.
Is there anything about this neighborhood that you'd like to change?
I wish there were more straight girls around here? I don't know. That's all I've got. It's a really friendly place; it's come to be my home. I've lived in the East Village and in Bushwick, and you get really small places there. When I moved in to my apartment here, I actually had an opportunity to build a home, because it's large enough that I can have my things in there. I'm really quite happy. I don't know if that's everyone's experience who's moving here now, but that was definitely my experience 8 years ago.
What's the real estate like here?
I feel like it's still pretty reasonable from what I understand. People are excited to move here because of all the things that have opened up here. Vanderbilt Avenue has almost become like the main strip of a college town, like if you go to Chapel Hill [North Carolina]. They have that one street with all the bars and coffee houses.
What would you say is an average rental price in this neighborhood?
I'd say an average 3 bedroom is about $3,000 a month to rent. But it's still [a neighborhood] where you can find a smaller place and a better deal.
Are there any disputes or new developments happening in your neighborhood?
Well, that thing down there [In reference to the ongoing construction of the Barclays Center and New Jersey Nets arena relocation that began in 2010]. That's one thing I would change, the jackhammers in the middle of the night. They're laying pipe down Atlantic Avenue. It can get noisy with it right there. It will get worse before it gets better.
If you were forced to leave this neighborhood, to which neighborhood would you move?
Anywhere I could find a neighborhood like this, now that my standard is for a good-sized apartment is higher than my need to be close to the action. I lived in a closet in the East Village for a while, and that's great when you're 24. I have a friend who lives in Sunset Park, and that's pretty nice and still unmolested by the sort of thing that we're getting around here now and that will definitely come once the Stadium is here.
Are there neighborhoods in this city that you would never live in? What are they?
I don't think I could go back to the East Village or the Lower East Side. Those are a bit too saturated.
Prospect Park is a big highlight of this neighborhood. How does Prospect Park compare to other big parks in NYC?
Well, [for instance] McCarren Park in Williamsburg is really nice, but Prospect Park you can't really compare to it. I like it better than Central Park. In Central Park, there's nowhere you can go where you can't see giant buildings, but in Prospect Park there are huge parts in the middle that you can just walk through without looming New York City around you.