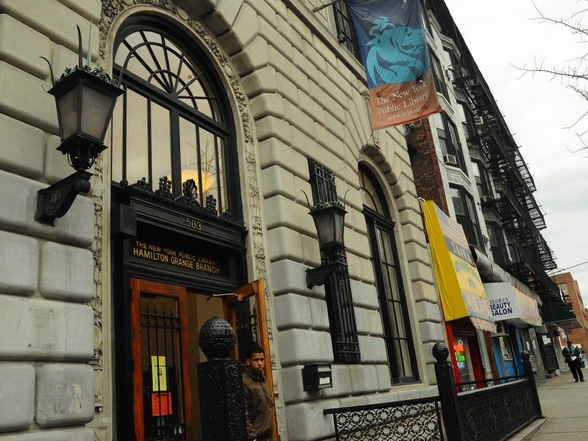 St. Nicholas Terrace
by nabewise
Infomation
St. Nicholas Terrace is named for the nearby Saint Nicholas Park, which was built in the early years of the 20th Century. Also known as Sugar Hill, this nabe is home to the City College campus of the City University of New York. The college campus and park dominate the hilly landscape, giving the nabe an organic feel. St. Nicholas Terrace is mainly a residential nabe, although it is within walking distance of West 125th Street, the commercial center of Harlem.
Top Votes – Score out of 100
Clean 50
Quiet 50
Community 50
Public Schools 50
Green space 50
Lowest – Score out of 100
Families 30
Seniors 16
Empty nesters 14
Income 4
Singles 0
Top Reviews from Travel Rentals Neighborhoods
Look there are better options. To be honest, there aren't many people in St. Nick, and there's been serious drug issues there for years. The park is not exactly a place you want to be, and it is bordered by cliffs, effectively cutting you off from the east side. Rent is low, but you have to consider the cost of being robbed or jumped simply for being an unfamiliar face. Like I said there are better places to look at. You CAN get by around St. Nick, you CAN be alright but know that it is a rough neighborhood. You really have to keep your head about you, but that's a constant for any city you look at. My advice would be, if you feel comfortable, going there during the day and looking around. If you still feel okay with it, go back again and see what it's like after dark. It's best to do that for any neighborhood you might be thinking of moving to, so you know what its like instead of going in blind.Tom M.
My husband and I don't make very much money, but we found a great apartment on a fifth-floor walk up that suits us perfectly. It's really amazing how friendly people here are, and I really like that it can take 15 minutes to pick up my mail just because I get into a conversation with a neighbor, or the mailman! It hasn't become gentrified yet, and there's a nice feel to it. If you just pay attention, like you should in any urban area, you should be fine.Patty