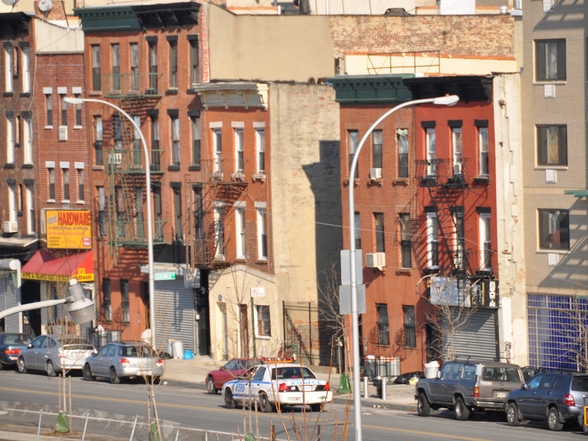 Columbia Street, Brooklyn
by nabewise
Infomation
Columbia Street/Waterfront District is a very small community just north of Red Hook, or many would argue part of Red Hook. It's on the water, but unlike Red Hook, does not have water access. There are a number of community and privately owned gardens and several eateries along the main drag of Columbia Street. The Waterfront District is an area in which commerce and the Port Authority have control of the water, dampening the breathtaking views for which the rest of Red Hook is known for.
Top Votes – Score out of 100
Shopping 68
Nightlife 68
Families 63
Green space 50
Public Schools 50
Lowest – Score out of 100
Public Transportation 36
Income 17
Empty nesters 12
Seniors 9
Singles 0
Top Reviews from Travel Rentals Neighborhoods
I personally feel that Columbia Street is another, slightly more remote part of Red Hook but if you want to make the distinction then I suppose there is something to say. It is the same sort of developing industrial type area as Red Hook but a bunch of restaurants and green areas have opened up. I like it here, there is some stuff to do and I like Jake's for BBQ, and the remoteness of it keeps the traffic in the area downTom
Red Hook is fast turning into one of those industrial chic places hipsters dream of parking their fixees in and then giving a half-assed effort to splatter painting their walls, Columbia Street is leaning that way. The rents are high enough to keep most of the freeloaders out but the hipsters with wealthy parents have started to show up at my local haunts. Columbia Street is nice for now and gentrifying slowly but once the hipsters move in I am getting out as soon as humanly possible.