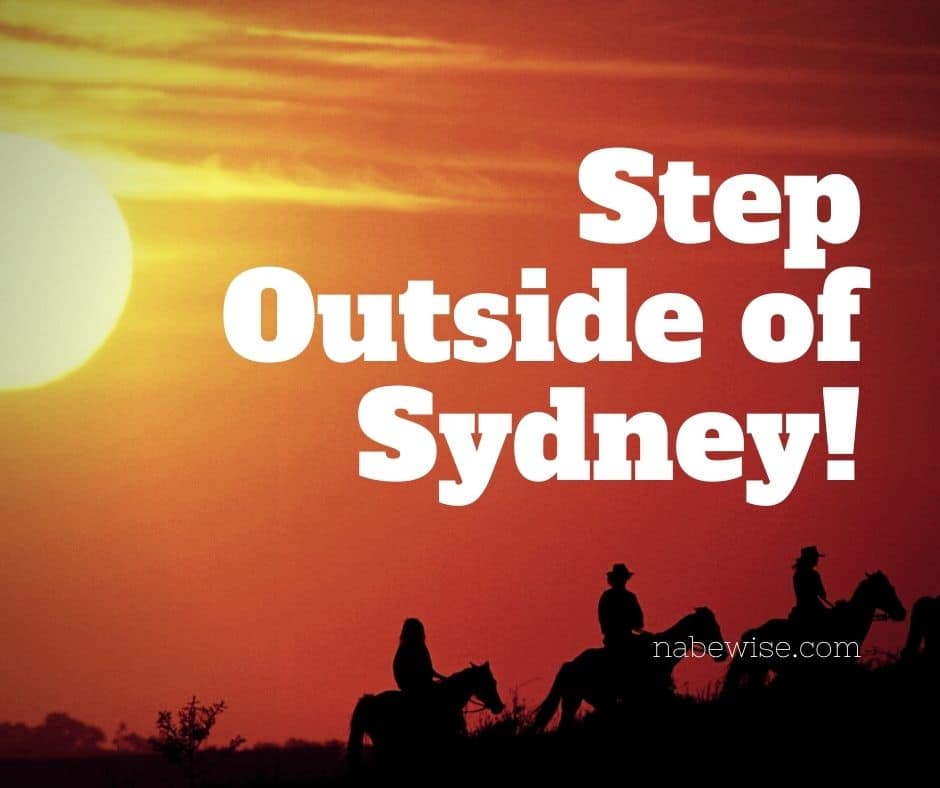 Step Outside of Sydney!
By Nabewise
Take yourself off the tourist trail and head somewhere slightly different in New South Wales. You'll discover paradise islands, picturesque wineries, untouched beaches, and ancient Aboriginal artwork. Here are our top 5 spots outside of Sydney waiting for you to explore:
1. Mudgee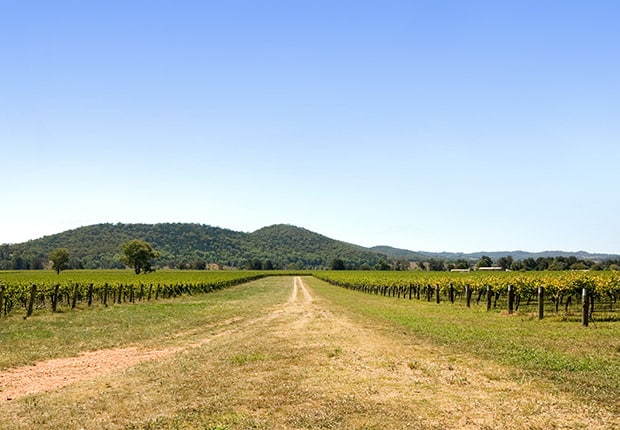 The Hunter Valley is famous for wine, but many of you have heard of Mudgee. It's a gorgeous little wine town in New South Wales, a hidden gem 3.5 hours away from Sydney. It makes a great alternative to Hunter Valley because you can cycle between the award-winning wineries rather than take the bus. The cycle route is flat, and the views are stunning. As you spend a blissful day cycling and sipping wine, we recommend stopping at the Blue Wren for lunch – try the pan-fried Barramundi fish! Just make sure you're not too wobbly on your wheels.
Mudgee is a small town in New South Wales, Australia. It's located about halfway between Sydney and Brisbane and is well-known for its wine production. The climate in Mudgee is perfect for viticulture, and the town has more than 40 wineries. Mudgee is also home to several historic buildings, including the oldest schoolhouse in Australia. Visitors to Mudgee can enjoy sampling the local wines, exploring the historic buildings, and participating in the many festivals and events held throughout the year. There's something for everyone in this charming Australian town.
2. Lord Howe Island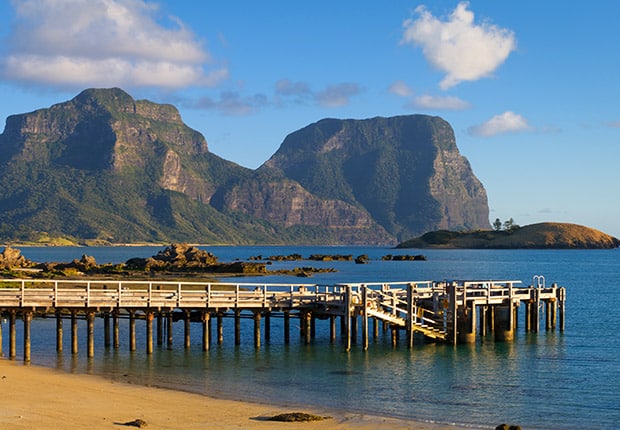 Take a two-hour flight from Sydney to the beautiful paradise island of Lord Howe. Crystal clear waters surround the island, home to rare coral and marine life. It boasts some of the most epic hiking trails, so head up Mt. Gower for spectacular 360-degree views of the island and surrounding ocean. If you're lucky, you might even spot a whale!
Head north-east of the island to hand feed fish, where Neds Beach is home to hundreds of shallow-swimming fish. Wade into the waters and let the feeding frenzy commence. You can also pick up a mask and snorkel from the top of the beach. All you need is your bathing suit and something for the fish! There's nowhere else quite like it!
Nestled in the Tasman Sea between Australia and New Zealand, Lord Howe Island is a little slice of paradise. This volcanic island is home to pristine beaches, lush rainforests, and abundant marine life. The island is also a popular destination for birdwatchers, as it is home to over 100 different species of birds. Despite its idyllic setting, Lord Howe Island is best known for its unique history. In 1918, the island was used as a base for the world's first aerial bombardment mission. And during World War II, the island was occupied by Japanese troops. Today, Lord Howe Island is a popular tourist destination, and its unique history makes it an actual one-of-a-kind place to visit.
3. The Outback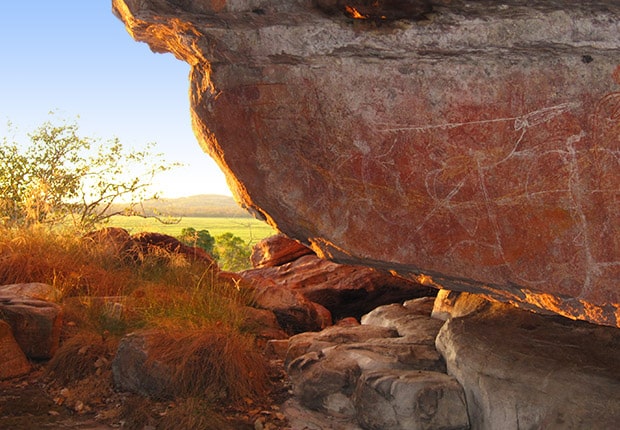 Step away from the bright lights of Sydney and into a barren landscape. You'll enter the heart of Australia. You can fly from Sydney to Broken Hill – the unofficial capital of the New South Wales Outback – in 2.5 hours. Check out the desert sculptures in Broken Hill, then head to Mutawintji National Park to admire ancient Aboriginal rock art. You'll discover paintings and stencils over 30,000 years old. Don't miss the Mungo National Park, home to the Mungo Man. Who is the Mungo Man? I hear you cry. He's the oldest human skeleton to be discovered in Australia – you can brag to your friends about how you met the old guy!
Mungo National Park is a place of extreme temperatures, red dust, and howling winds. It's also a place of incredible beauty, where ancient landscapes meet modern culture. The park is home to one of the world's oldest human fossils and the remains of an extinct species of giant kangaroo. In addition, Mungo National Park is home to various unique plants and animals. Visitors can see red kangaroos, emus, echidnas, and numerous bird species. With its rugged beauty and fascinating history, Mungo National Park is a must-see for anyone interested in Australian natural history.
4. Hyams Beach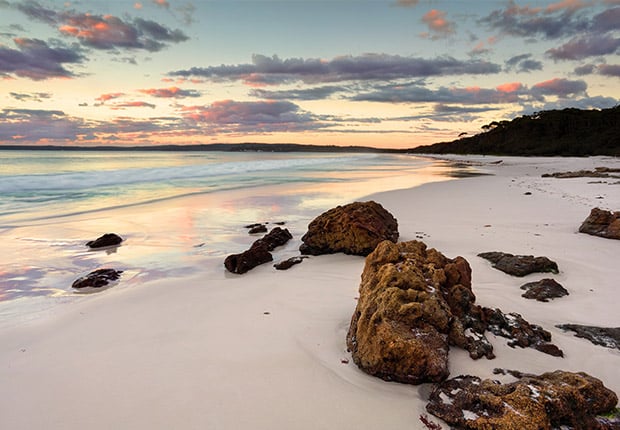 Cool off on Hyams Beach, about a 3-hour drive south of Sydney. The sand is so white it has made the Guinness Book of Records! People often tend to head north of Sydney for the surf, but the beaches in the south are not to be missed. The water temperature is more relaxed, so it's not the best for surfing, but for those who aren't precisely a Mick Fanning* on a surfboard, Hyams Beach is the one for you. The beach's wholly untouched and crowd-free, so take your pick from swimming, kayaking, whale-watching, or canoeing and enjoy it all to yourself!
*Pro surfer, but of course, you knew that.
Hyams Beach is a beautiful place and is well known for its white sand and crystal-clear water. But what many people don't know is that Hyams Beach is also home to an exceptional kind of snail. This snail, only found on Hyams Beach, is called the titan snail. The titan snail is the largest species of land snail in the world, and it can grow to be up to 10 centimeters long. The titan snail is a shy creature, and it's tough to spot one in the wild. But if you're lucky enough to see one, you'll never forget it.
5. The Snowy Mountains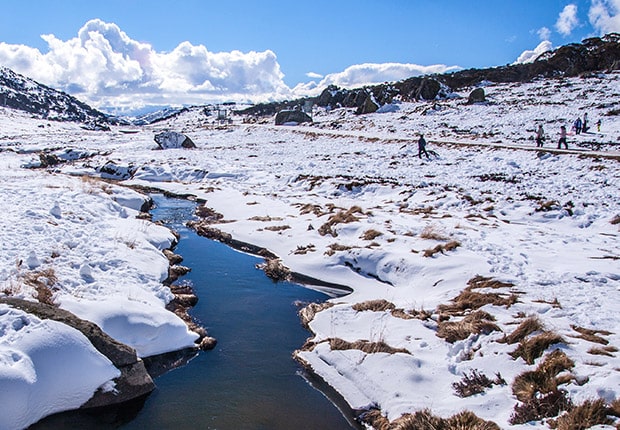 Head 5 hours south of Sydney to the Snowy Mountains, affectionately known as "The Snowies." They make for an excellent alternative to the Blue Mountains. Anyone staying in Sydney will take a day trip to the Blue Mountains, but you're not just anyone.
The Snowies are not exclusively for winter trips, as the name would suggest, so check them out in the summer and see that there's more to these mountains than skiing! Explore the Yarrangobilly Caves, a wonderland of thermal pools and stalactites, spot the wild brumbies (horses) as you climb Australia's highest peak, Mt. Kosciusko, and stop off at Eagles Nest Cafe for the best hot chocolate EVER. What was that about the Blue Mountains?
If you're looking for an otherworldly experience, then a visit to the Yarrangobilly Caves might be just what you need. These unique caves are located in the Snowy Mountains of Australia and are home to various strange and incredible rock formations. The caves are also home to a species of glowworm, which creates an eerie glow that illuminates the caverns. Visitors can explore the caves on their own or take guided tours. Either way, a trip to the Yarrangobilly Caves is an unforgettable experience.
Mt. Kosciusko is the highest mountain in Australia. It's located in the Snowy Mountains of New South Wales, a popular spot for hiking and skiing. The mountain is named after Polish patriot Tadeusz Kosciuszko, who fought in the American Revolutionary War. Mt. Kosciuszko is also home to Australia's largest alpine lake, Lake Jindabyne. If you're looking for an adventure, Mt. Kosciuszko is the perfect place to start!