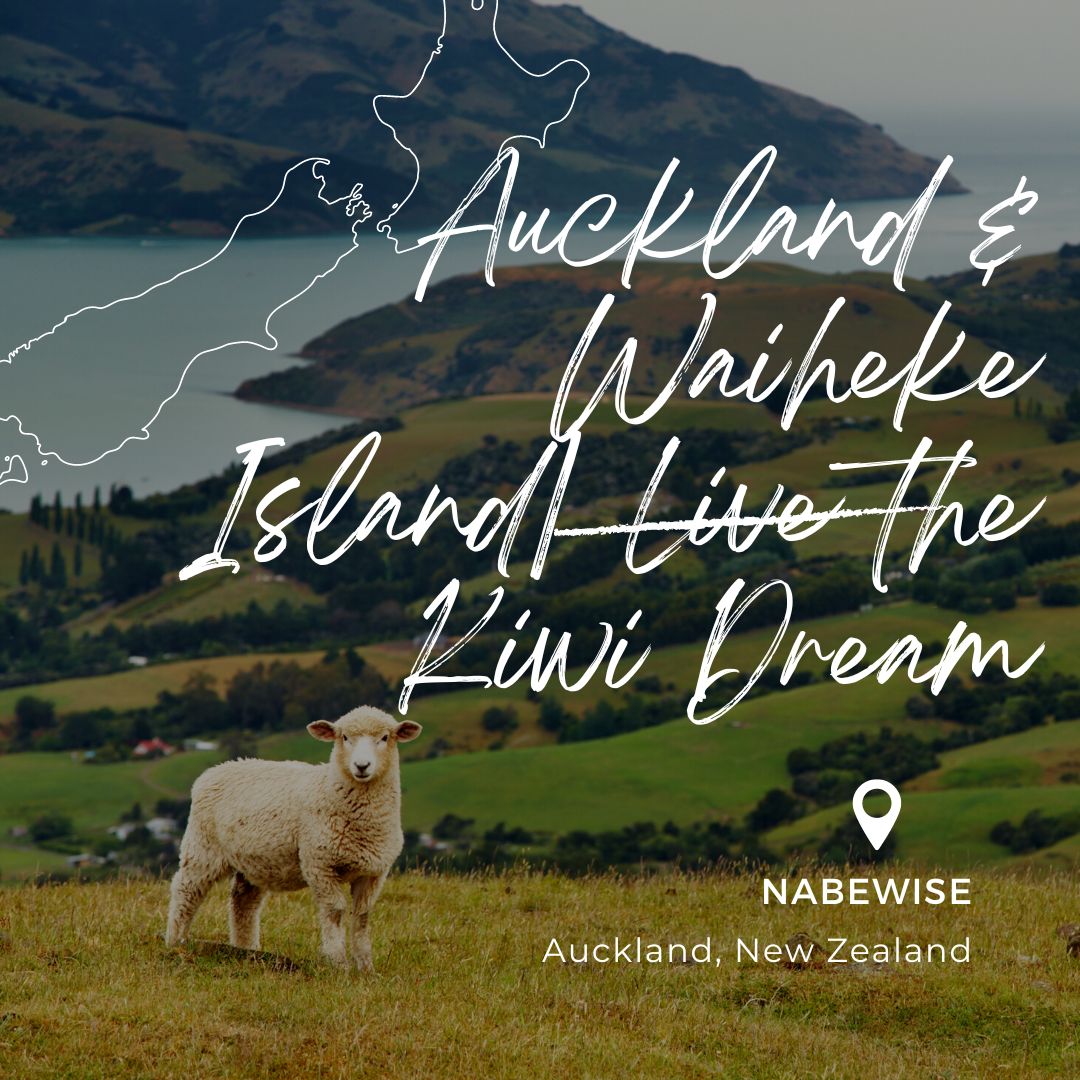 Auckland & Waiheke Island| Live the Kiwi Dream
By Nabewise
"Come as a visitor, live as a local, leave as a friend." From skywalks to wineries, explore all that Auckland offers and live the Kiwi Dream.
We dare you to take to the dizzying heights of Auckland's Sky Tower and inch along the narrow walkway at the top. Think you're brave enough? Did we mention there's no handrail? Nothing but thin air between you and the city 192 meters below. Take a 360-degree view of the city and all the islands that dot the two harbors. If that's not enough adrenaline for you, jump from the tower at 85km an hour!
Escape the Ordinary
Imagine a cosmopolitan city where everyone lives within 30 minutes of beautiful beaches, hiking trails, vineyards, wildlife cruises, rainforests, and over 50 islands that dot the surrounding turquoise waters. Add a sunny climate, a background rhythm of Polynesian culture, and a passion for outstanding food, wine, and shopping – you're beginning to get the picture of Auckland. The City of Sails, New Zealand's largest city, offers the perfect mix of urban sophistication and maritime adventures.
Savor the Journey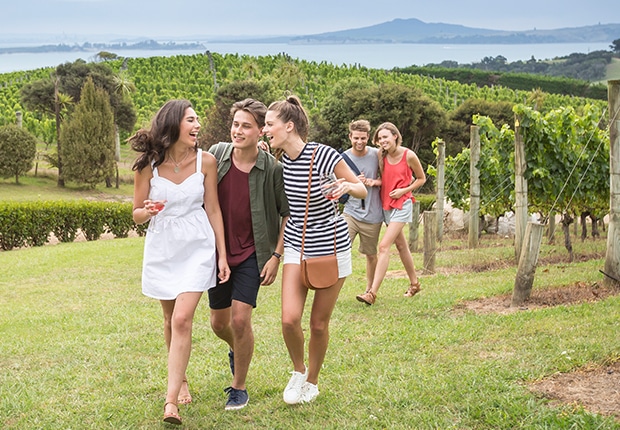 Escape to nearby Waiheke Island, known as the jewel in Auckland's crown, only a 35-minute ferry ride from downtown. It's a haven full of beautiful vineyards, olive groves, and white-sand beaches. A Waiheke Island wine tour is a must! The times are short and highly personalized; they feature full commentary, breathtaking scenery, and wine tastings at several of the island's best vineyards. Or, hop on a local bus and explore the island for yourself! It's all about the "Views, Vines, and Wines."
Meet the Locals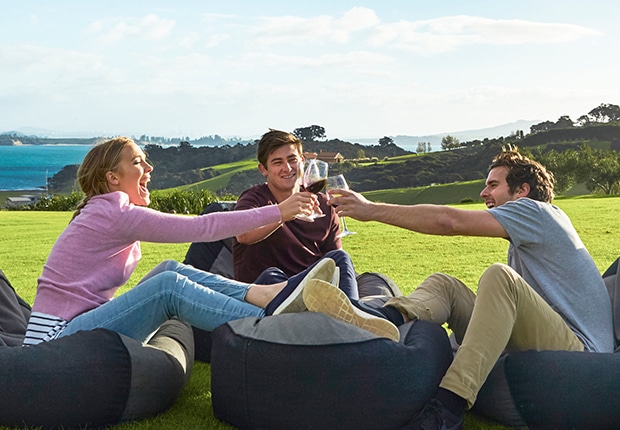 Explore the village of Oneroa on Waiheke Island. You'll find art galleries, an eclectic mix of shops, and some great cafes and restaurants. You've got Shop the Rock for all your souvenirs, grab a fresh cup of coffee at the Waiheke Island Coffee Roasting Co. or go for dinner at Casita Miro. On Waiheke Island, you'll discover some of the best seafood dishes, locally grown produce, and award-winning wines New Zealand offers.
Fly High
If you're looking for adventure but can't face jumping off Auckland's Sky Tower (we don't blame you), then zip-lining is the one for you! It's a mix of adrenaline, speed, and nature. Initially, zip-lining was created for necessity as a method of fast transportation across canyons and impassable areas. You'll fly smoothly, side-by-side, with a friend through Waiheke Island's stunning native forest.