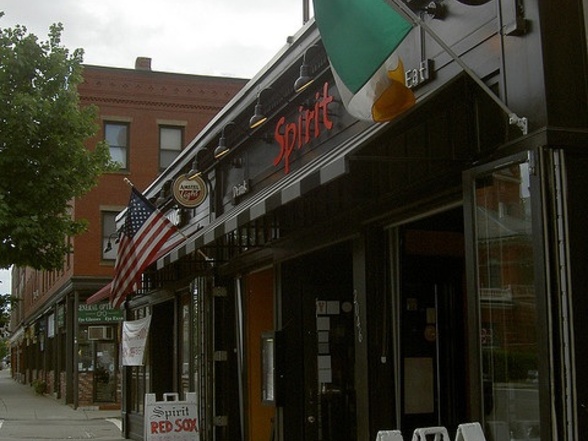 Aggasiz-Harvard University
by nabewise
Harvard Aggasiz is located within Cambridge, northeast of Harvard Yard. Like a soap opera marriage, the neighborhood's relationship with the University is complicated: the college relies on the nabe for space to build, the nabe relies on the college for money and beautification efforts. Harvard and Lesley Universities bring an air of intellectualism and youth to coffee shops, book stores, and restaurants here. Aggasiz-Harvard University is served by several bus routes and the Harvard and Porter Square stops on the Red Line T.
Aggasiz-Harvard University Data
Public Transportation

7.0
Lowest Attributes
Aggasiz-Harvard University Articles and Reviews
Intellectual Residential Enclave
Agassiz-Harvard Univserity is one of those little enclaves that could be the next up and coming, hipster inhabited mecca or it could, well, just stay as it is: a peaceful little enclave, populated by college students seeking some peace and inexpensive rent. It's proximity to Harvard and Leslie draw in the students who inevitably bring with them a touch of culture and one of its main attractions, The Peabody Museum (coincidentally, one of the most fabulous and underrated museums in the city and what most often brings me to the neighborhood) brings in the occasional tourist. That being said, you'd think there would be an abundance of hip coffee shops, dive bars brimming with PBR, and a wine bar or two to impress the art-loving tourists but that just isn't the case. The neighborhood is much more residential, with a little bit of greenery here and there, but not to worry, there is an abundance of bars, coffee shops, delicious restaurants boasting all sorts of cuisines, stores and everything else you need a short walk away either in Somerville (definitely an up and coming hipster locale) to the East or Cambridge to the West.
The consensus? It's a nice quiet place to live if you're looking for an out of the city, more residential feel, interesting neighbors (but also keep in mind, many of them are college students doing, er, college things). It's close to restaurants, bars etc but far enough away from the noise that goes with them and it boasts a phenomenal museum
Mallory C
Residential Harvard
Lying in Harvard's crimson shadow, this nabe has all of the refined traits of the university—intellectuals, museums and coffeeshops, but it is a decidedly more residential area. Leslie lies on its other side too, but that doesn't mean it's a college student mecca by any means. Mostly families and professors call this neighborhood home.
The Peabody Museum, Harvard's archaeology and ethnology museum does draw in some tourists and others will probably wander through this part of the campus after getting lost on the tour.
It's close to all of the newly hip glory of Somerville and to the bars and shops of Cambridge, so if you feel like you need to escape the white-picket fence residential feel of it all, you can walk down the street to Tavern in the Square or get some new ink at Hourglass Tattoo.
What's awesome
Quiet, residential, close to Somerville
What's not so awesome
Heather V
Check the price tag
Because of Harvard's large footprint, Aggasiz-Harvard is a great place for families. Children who grow up around this leading Ivy will absorb quite an education through osmosis and are eligible to attend wonderful public schools. As it tends to go with veritable utopias, it costs money to live in a place that seems to good to be true. And it is expensive, with median home prices in the area of $1.5 million. But that doesn't price everyone out of the market, and those who can afford to live in Aggasiz-Harvard University should take advantage of any opportunity to do so. It has all the markings of the good, intellectual life.
Ryan B.