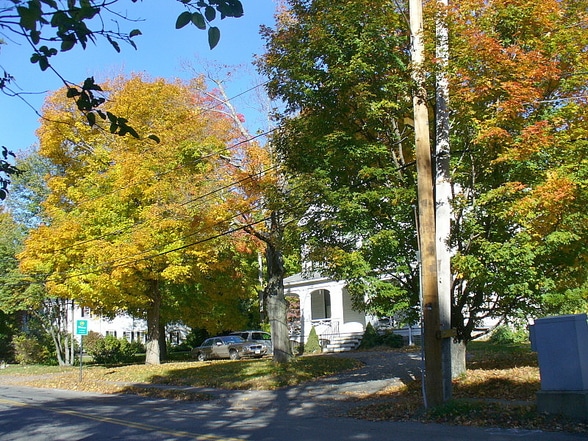 Waban, another of Newton's several villages, is home to a mix of large single family mansions and more modestly sized homes in a manicured, suburban setting. An authentic old fashioned market hardware store add dimension the nabe, and the Waban Improvement Society organizes community events and projects to rouse pride and involvement in the village residents. Waban is served by the Green line T.
Waban Data
Lowest Attributes
Waban Articles and Reviews
Newton's Best Village
Waban is a picturesque and neighborly village of Newton. Despite being located only a few miles from Boston, Waban has a decidedly small town feel. Waban Center on Beacon Street is a block of mostly locally-owned businesses, sharing a brick building. Across the street, in a similarly cute and old-fashioned building, you can find a Starbucks and a nearby Bank of America. The D branch of the Green line runs through Waban and stops at Waban Center, making for a relatively easy daily commute or a day trip to Boston.
Waban has the feel of a TV-sitcom suburb, where neighbors actually get together and kids ride their bikes down the street. Yards are bordered by honeysuckle and pine and rhodedendron. The local elementary school, Angier, has a large field used for kids' soccer games on Saturdays. The school's extensive jungle-gym is frequented by moms and nannies after school hours.
Varying architectural styles define Waban's look. Victorians are mixed among more modern stucco and brick homes, but tackiness is seemingly banned. This is a rich suburb where there is no place for a McMansion. There is really no need to visit Waban without a particular reason to do so, but it is lovely to drive through, given the chance.
What's awesome
friendly neighbors, cute and convenient town center, right on the T, beautiful in the springtime
What's not so awesome
people park up and down Beacon Street to pick up their kids from school even though they all live less than a mile away
Katy P.
Fancy Newton
Another of Newton's thirteen villages, Waban is probably one of the most exclusive Newton nabes complete with big houses and green lawns. It is a typical suburb, home to professionals who work in the city and their families. The sense of community is strong in the nabe and there are many neighborhood events throughout the year hosted by the Waban Improvement Society. The WIS in an active group and they make a strong effort to make Waban a pleasant place to live. From the looks of things, they have done a stellar job and the nabe is a lovely place to call home. Although the nabe is served by the green line, this is a residential area that is best served with an automobile.
Mallory C.
Let's play golf!
Less entertainment and shopping can be found in this nabe than neighboring Newton Centre, because it caters to families with money and an automobile for transportation. As if by design, the money situated here has directed visitors away to parts of Newton with commercial space, while the charming Russian Waban Market appeals to visitors. Also, it's golf links offer a place for Bostonians to hone up on their short game.
Gray H.