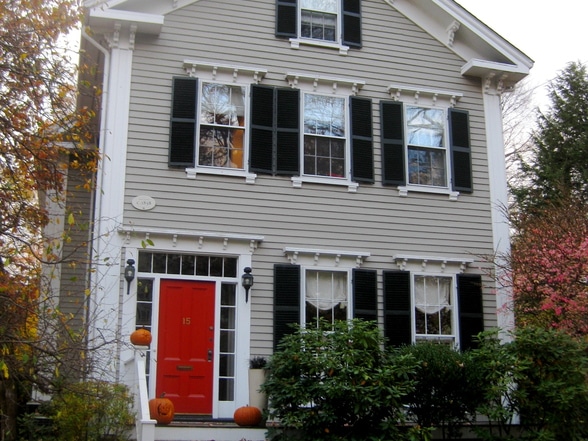 One of the oldest villages in the city of Newton, West Newton is a quaint, residential neighborhood with beautiful homes just outside of Boston proper. West Newton Square forms the town center and is home to a quiet collection of locally owned businesses and bistros, including the historic West Newton Cinema, which screens mostly independent and foreign films. A couple of playgrounds and parks are popular with kids. The Mass Turnpike and Route 128 are easily accessible, making Boston and beyond a quick 15 or 20-minute ride. The MBTA commuter rail and express buses also serve the area, while the D line is about one mile away.
West Newton Data

Lowest Attributes
West Newton Articles and Reviews
Great Town Square
This is another of Newton's villages that is predominantly residential. The nabe consists primarily of families and is a lovely locale to live. West Newton Square is home to several delicious restaurants and cafes, including Blue Ribbon Bar-B-Q, a local favorite that also attracts rabid barbecue fans from far and wide. Although not a major commercial hub, the main square is really quaint in an old timey way and is definitely one of the bonuses of living in the nabe. Now for the negatives: the nabe is not easily accessibly by public transportation. Although it is possible to take the Commuter Rail and there is a green line T stop a mile form the nabe, West Newton is most convenient for residents with a car particularly since it has super easy access to the Mass Turnpike and Route 128 making it about a 15 minute drive to downtown Boston.
Mallory C.
A Writer's Haven
If you love books, academia, and quaint architecture, this area outside of Boston has all the history and headspace you could ask for. Residents famous for putting the pen to paper include Asimov, Emerson, Hawthorne, Mamet, Horace Mann, Harriet Beecher Stowe, Howard Zinn and, yes, Matt Damon.
It's a veritable nursery of brainy babies, which makes West Newton a great place to raise kids. I can only hope to afford to move there later on, or be born there in a future life! Guess it's time to open a piggybank account for change or good karma.
Gray H.