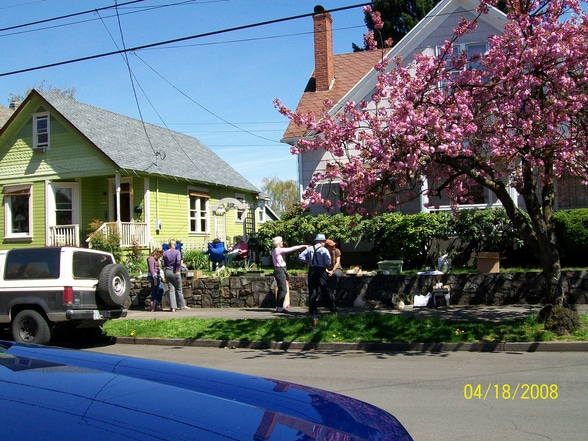 Invitingly residential while maintaining an industrial edge, Brooklyn's charming one and two story homes cozy up to both a railyard and a river. Revered by its residents, Brooklyn has managed to remain mellow even while new businesses, boutiques, and brew houses begin to call this well-balanced nabe home. A place where people like to meet, greet, and gather, Brooklyn's intimate venues are neither overcrowded nor under-used. Peppered with green space and replete with river views, it's easy to see why Brooklyn boasts a cult following—especially when Downtown is a breezy bus ride away.
Brooklyn Data
Lowest Attributes
Brooklyn Articles and Reviews
It's not fair that this neighborhood has to live in the shadow of the other Brooklyn, because it's got just as much pride without any of the hype. Nice, no-frills houses close to well-maintained parks and simply good food. There's nothing fancy going on here, but it's clear that that's the way Brooklyn residents like it.
What's awesome
24-hour hotcake house, Tastebud, True Brew.
What's not so awesome
The border streets—Mcloughlin, Powell, Milwaukee—are pretty busy.
Ellen F.
Very Underrated.
Who wants to live in an ultra-hip, busy place like Hawthorne when Portland has closeby nabes like Brooklyn? So you won't find quite as many record stores or hip restaurants, but Brooklyn has got plenty to keep you busy — particularly around Powell and Milwaukee.
You've got places like the historic Aladdin Theatre, which is great for intimate shows, the delicious 24 hour Hotcake House, and the part-wood oven pizza place part farmer's market Tastebud Farm — all with a couple blocks of each other. Don't miss out on the underrated nabe that is Brooklyn.
Luke L.
Brooklyn Represent
People who have lived in the Brooklyn Neighborhood absolutely love it. It's easy to develop an attachment. It's a really nice, not too crowded or busy, neighborhood in inner SE Portland that's a short bus ride away from downtown.
What's awesome
Nearly everything: the parks, coffee shops, the Hotcake House, multiple bus lines, People's Food Co-Op, friendly people, etc.
What's not so awesome
The trains nearby are an adjustment, but personally I like the sounds.
Jenna M.