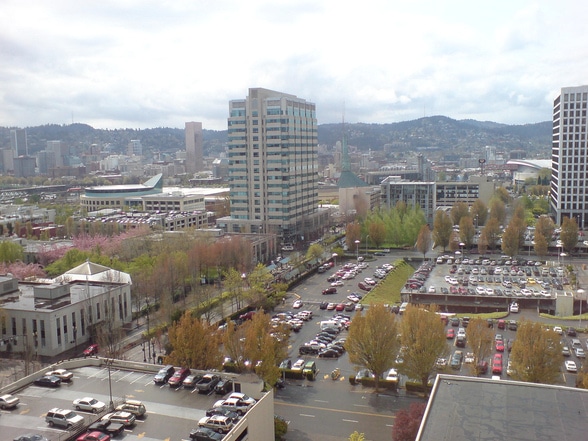 Lloyd District
By Nabewise
Lloyd District stands as the most urbanized nabe east of the Willamette River. Sports enthusiasts can experience an NBA game courtside or lace up ice-skates at the mall while those clamoring to jam out to their favorite band can head to the Memorial Coliseum. Once a refuge for those who lost their homes in a city flood, Lloyd District has since transformed into a commercial hotspot through the massive urban renewal efforts of the 1950s. Lloyd District is a little taste of big city life – a nabe brimming with so many coveted activities it warrants an entire day's visit.
Lloyd District Data
Lowest Attributes
Lloyd District Articles and Reviews
Home of the Trailblazers and the Lloyd Center
The Lloyd District is what makes Portland a "big city". The Rose Garden, the Convention Center, and the Lloyd Center are the big notables here — everything you'd need to invite the country's biggest artists and professional athletes to Portland. The Rose Garden is home of the Portland Trailblazers and one of the biggest entertainment venues in the state. Meanwhile, just down the street is the Convention Center, which is something like The Rose Garden's little cousin.
The Lloyd Center is also one of Portland's biggest shopping malls and it's got everything you'd want in a big mall — none of which is very appealing to me. Even still, if you're looking for a place to prove to your friends from Southern California that Portland is an actual city, look no further.
What's awesome