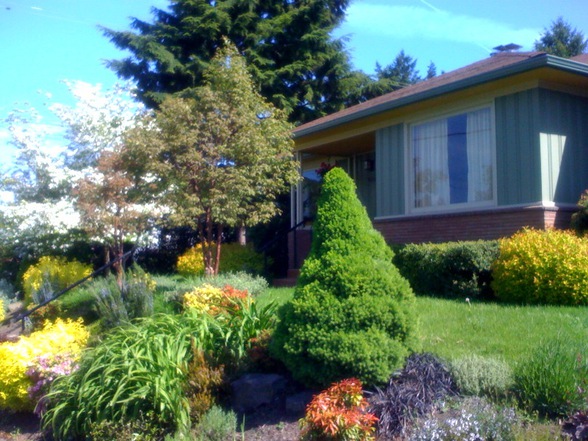 Across the river from Downtown Portland, Cully is a suburban feeling nabe whose paved streets and flat sidewalks welcome drivers, bikers, and walkers equally. This community-conscious nabe sponsors its own public gardens, chain retailer conveniences, and a well-marked cycle track for eco-friendly residents looking to get their sweat on. Comprised of modest one and two story cottage and ranch-style dwellings set back from white picket fences and two-car driveways, Cully's residents can commute into the city within 15 minutes or enjoy a quick nine holes at the nabe's golf course—just steps away from their own backyards.
Cully Articles and Reviews
Golfers Welcome
Like most of the nabes in this part of Northeast, Cully has golf culture written all over it. They've got the Colwood National Golf Club, but also rows and rows of beautiful houses — perfect for those with a golf addiction.
Luke L
A haven for big yards
Cully is so off the beaten Portland path that when I recently went on a bike ride through the nabe with two people who had 100 years of Portland living between them, they admitted that they had never set foot (or wheels) here—and that might be the way that Cully residents like it. Maybe it was because it was the first summery weekend this year, but the Cullians out mowing their lawns, BBQing on the deck or watering flowers looked pretty content. Many houses are set on 2 or 3 lots, with long, well-cared-for lawns—I even spotted one mini vineyard. Some streets remain unpaved, lending the area a rural charm. The large hispanic population enjoy the tiendas mexicanas and taquerias which can be found near the more fast-paced Cully Blvd.
What's awesome
More than one community garden.
Ellen F.