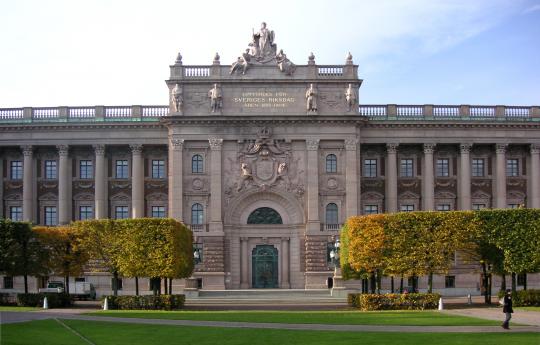 A Taste of Sweden: A Recipe for Swedish Rosenmunnar
by nabewise
This overview of Sweden – its geography, its culture, its people, and a recipe, too – was prepared by Sarah Golmon while a Human Resource Management student in the College of Business at Southeastern Louisiana University.
Introduction
Sweden is located in Northern Europe, between Norway and Finland. The recipe I've prepared is Rosenmunnar, also known as "Swedish Thumbprint Cookies". It's a desert that is baked and then filled with your favorite fruit preserve. The main language in Sweden is Swedish, but most Swedes speak English as well. The main religions of Sweden are as follows: Evangelic-Lutheran (91%) (official state-religion), Lutheran free churches (3%), Islam (2%), Roman Catholic (1.5%), Orthodox (0.7%). Sweden has also been known as "Land of the Midnight Sun" and "Land of the Vikings".
Country Information
· Geographic Facts
Here are three geographic facts about Sweden:
1. Sweden is slightly larger than California.
2. Sweden's capital city is Stockholm.
3. Sweden's main industries include (but are not limited to): iron & steel, precision equipment, processed foods, and motor vehicles.
3 "Serious" Facts
Here are three serious facts about Sweden:
1. The population of Sweden in 2008 was 9,220,986.
2. In Sweden, you use a 24-hour clock, and the metric system.
3. The currency of Sweden is called the krona (crown). (SEK)
· 3 "Fun" Facts
Here are three fun facts about Sweden:
1. Sweden means "The lands of Svear" & their official name (Konungariket Sverige) means Kingdom of Sweden.
2. Traditional Celebration: Valborg (Walpurgis night)
When the darkness falls on the last day of April, people in most parts of Sweden
light bonfires. They celebrate the return of the sun and the warm weather with
speeches and songs. This is a particularly festive time for students.
3. Christmas, or "Lucia", is celebrated on December 13th – and everything is closed for this celebration.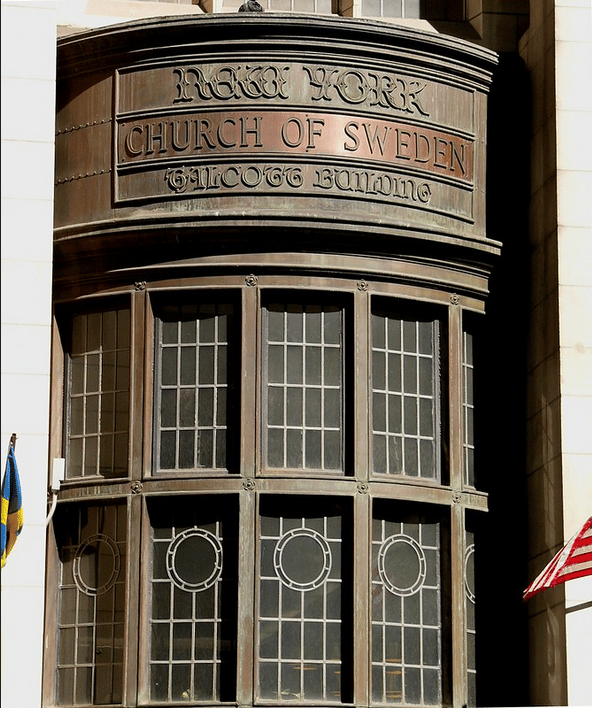 A "Potpourri" Item
Here is an unusual fact (or two or three) about Sweden:
1. Wedding Tradition: Before their daughter leaves for the church to be married, her mother gives her a gold coin to go in her right shoe, and her father hands her a silver coin to be placed in her left shoe. This way they know she will never go without. After a Swedish couple exchanges their marriage vows on their wedding day, the new bride will wear three bands on her wedding finger. One is an engagement ring, another is her wedding ring and the third is a ring for motherhood.
2. In Sweden a date is written in the form YYYY-MM-DD, for example 1999-04-03 Is April 3, 1999.
Food Information
· Recipe
Ingredients
1 cup butter, softened
1/2 cup white sugar
2 cups sifted all-purpose flour
1/2 cup any flavor fruit jam
Directions
Preheat oven to 375 degrees F (190 degrees C).
Cream butter and sugar until light and fluffy. Add sifted flour, and mix well. Shape dough into 1 inch diameter balls and place on cookie sheets. Imprint your thumb in the center to make a 1/2 inch indentation. Fill with your favorite preserves.
Bake 15 to 20 minutes or until golden brown at the edges.
Source: http://allrecipes.com/Recipe/Rosenmunnar/Detail.aspx.
· My Kitchen Story
My journey began with a quick trip to the land of all things that are great, otherwise known as "Wal-Mart".
I picked up the butter, and 3 different flavors of preserves, along with some cool red oven mitts and products for transferring the finished item to school.
I got home and rushed to the kitchen, anxious to begin my recipe for Rosenmunnar. I got a bowl and began mixing the sugar and the butter. "Mom, what's softened butter mean?", and "Hey Mom, what do I mix this with? Oh – the blender? So where do we keep a blender at?" – were questions that frequented the ears of my household guests as I attempted to prepare this Swedish dessert.
Once the butter and sugar were mixed, I added the flour, little by little. I wasn't too sure about this dessert, but at least I had fun making it. I started by scooping small spoons of dough onto a large cookie sheet, and then rolling them into little balls.
After that was done, I tried to "imprint my thumb in a half-inch diameter" as the instructions suggested, but that proved to be more difficult than I had originally thought. After getting what was supposed to be thumbprints into the dough, I filled the imprints with raspberry preserve.
Realizing that I had done a fair amount of work already, and was making a large mess, I decided to opt out of using the other 2 flavors of preserves – which shall remain a mystery. I popped the cookie sheet of 31 rolls of Rosenmunnar into the oven to bake for 8 minutes. As I ever so patiently waited for the Rosenmunnar to finish, I pondered if they would even come out right. I slipped on my cool red oven mitts and proceeded to remove the desserts from the oven.
Not surprisingly, the desserts didn't quite come out like the picture. However, they did taste good!