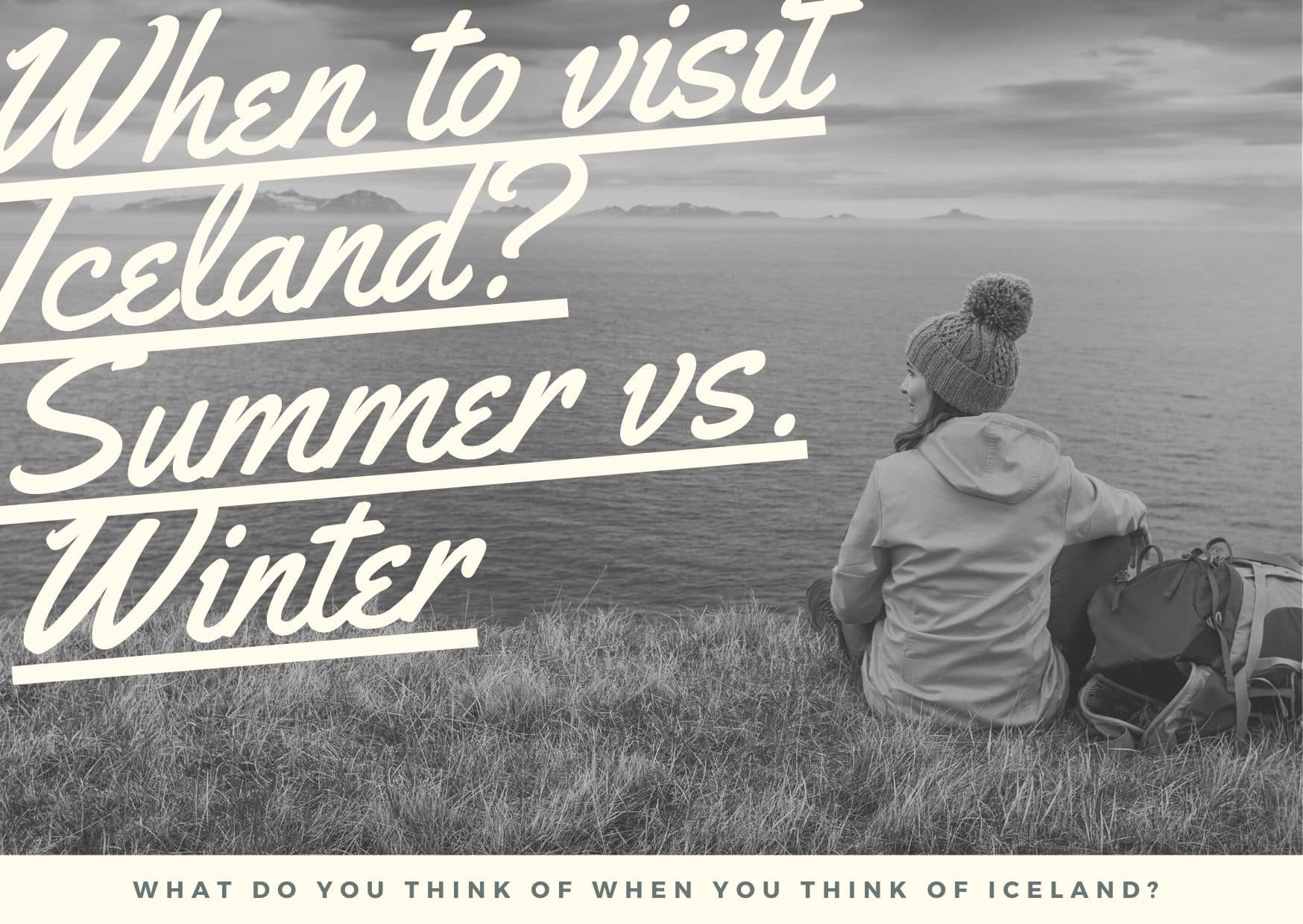 When to visit Iceland? Summer vs. Winter
by nabewise
What do you think of when you think of Iceland? Let me guess, ice? But there's more to this icy nation than meets the eye with it's epic waterfalls, abundance of wildlife, blue lagoons and quirky capital. This frozen land actually makes for an awesome all year round getaway. But when exactly should you visit? Well let's break it down and weigh up the pros and cons of Summer vs. Winter in Iceland…
Summer in Iceland
Iceland's summer runs from June through to August, you'll expect to find average temperatures of around 10-13 degrees Celsius. On a really warm summer day temperatures can reach to about 20 to 25 degrees Celsius. With the warm weather comes a lush, green landscape that sets the perfect backdrop for a summer road trip.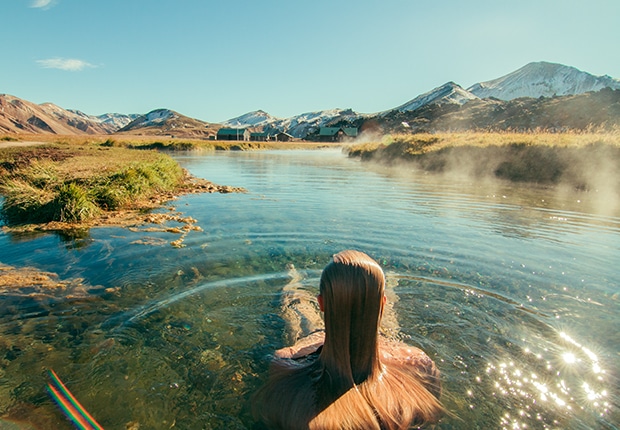 PROS
The days are longer which means more time for exploring – now that's always a good thing!
The weather is warmer which means makes it great for camping.
You'll be able to experience the midnight sun. Summer solstice in Iceland aka the longest day of the year is around the 21st June. On that day sun sets just after midnight and rises again at 3am – madness!
You'll be able to get up close to breathtaking waterfalls in the summer compared to the winter when they are just too frozen and slippery!
The highland roads are open in mid-summer which means you'll have access to a more untouched parts of Iceland – the scenery makes for an awesome road trip.
There are more places to go hiking in the summer, so pack your boots! Try the Laugavegurinn Trek Iceland's most popular trek.
Most of the museums and art galleries outside of Reykjavik are only open during the summer months.
CONS
Summer is peak season in Iceland (like anywhere else) accommodation can be pretty pricey.
Better weather means more people, which means more crowds, Mývatn and Goðafoss are particularly busy areas, try to avoid.
Also it is impossible to see the Northern Lights during summer.
Winter in Iceland
Winter in Iceland runs from October through to April and is surprisingly mild considering the country's location (winters in NYC are often colder). The average temperature is around 0 degrees Celsius, the highlands can get as low as -10 degrees Celsius and the northern part of the country can get to as low as -25 to -30 degrees Celsius. But the cold weather brings with it fresh snow, pretty lights and Christmas cheer!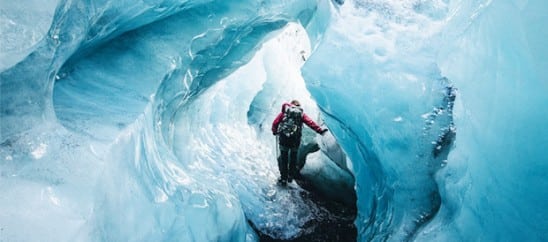 PROS
You'll be able to witness the Northern Lights or Aurora Borealis which is one of the most spectacular natural wonders and ultimate bucket list must see! The best time to see the lights is from September through to April and according to NASA scientists 2013-2016 are the best years for visiting, due to skies being clear – so what are you waiting for?
Winter is off-peak which means there are less tourists, fewer crowds and prices for accommodation are lower.
It's a great time of year to try your hand at a few winter sports like skiing, ice fishing and snowmobiling.
The light during the winter months is amazing because the sun doesn't rise very high over the horizon, so it covers the country in a beautiful golden light – you won't need an Instagram filter that's for sure!
Ice caves are hidden deep within glaciers, they glow bright blue and look like something from outer space. The caves can only be visited during the winter months due to the ice melting in summer – you need to see it to believe it.
A lot of things will freeze that you didn't even know could freeze, like waterfalls!
CONS
Roads are difficult to travel and usually inaccessible. You won't be able to see as much of the country by road – trust us there is nothing worse than getting stranded in the middle of a snowstorm!
In the same way flights are likely to be cancelled due storms and wind so just bear in mind if you're planning on a wintry weekend away.
So there you have it! A few pros and cons on traveling Iceland in the summer vs. the winter. But to be honest with you this is a year round destination, where you'll find a mix of all seasons in one day.