How To Get Cheap Flights
by nabewise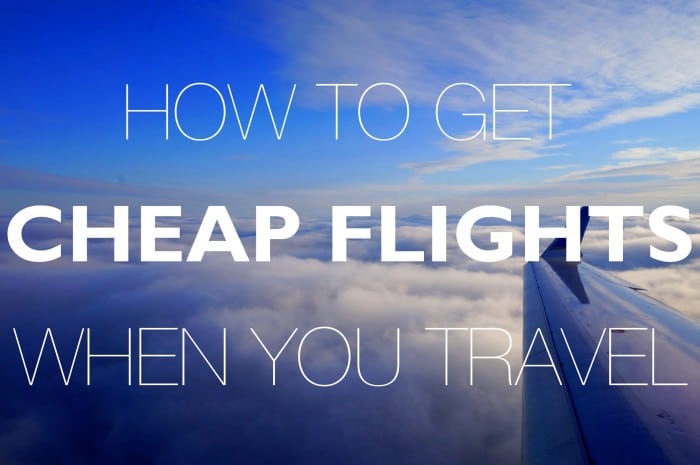 Airline tickets are expensive and they're not getting any cheaper. Luckily there are a number of airlines to choose from, making it easier to do some comparisons to see who has the lowest rates. There are a few tips and tricks to follow to try and get the cheapest airline tickets at all times. Cheap flights means being able to fly anywhere in the world for less money.
Fly at Off-Peak Times
Knowing the season of the destinations you fly to will help immensely when it comes to flying affordably. The last thing you want to do is pay more than you absolutely have to. This is why it's best to fly when there are fewer people going to the destination of choice. You can find out when these off-season dates are by visiting any travel website designed towards your particular destination.
Some airlines will also advertise specials three months in advance on when it's best to go to particular locations. For example, visiting Paris may be better suited in the fall while it's best to go to the Caribbean in the spring. By learning the best seasons for travel, you can save a tremendous amount of money per ticket.
If you have no choice of when you are flying in terms of months, consider when you can fly in terms of day or night. The "red eye" flights that leave early in the morning or late at night may offer the cheapest flights. Since no one wants to fly those times, the airlines offer deals to ensure they are lifting off with as full of a flight as absolutely possible.
Join the Frequent Flyer Program
Almost every airline has a frequent flyer program. It's a good idea to join them and you can do so for free. Many of the airlines have deals with the other airlines, allowing you to fly on one airline and earn miles with another one. For example, you can fly Quantas and still earn miles for American Airlines. This means that the more you fly, the more miles you earn. These miles can then be traded in for free flights. This is particularly a good deal when you have to buy more than one plane ticket.
Once you have joined the frequent flyer program, check to see if there are other ways to earn miles besides flying anywhere. Many will offer shopping deals where you can make purchases with different online retailers and earn miles. This will allow you to build your account up faster and qualify for free flights faster than your travel plans would otherwise allow.
Check Out Credit Card Offers
Credit cards are usually affiliated with one or more airlines. If you sign up for a particular airline's credit card, you may even qualify for a specific amount of miles just for signing up. Usually, the incentive is enough miles for a free flight. When you are traveling with other people, this means that you've got at least one flight taken care of.
Another benefit of signing up for the airline credit card is that you will continue to earn miles all year long. Whenever you use your card for purchasing items, you will earn miles. Depending on the card, you will earn anywhere between half a mile and three miles for every dollar spent. If you use this for all of your day to day purchases, you can quickly earn a free flight, making it easier to afford airline tickets for the whole family.
Many credit cards will offer a number of ways to continue earning additional miles. Such ways include adding a second user to the card, spending a certain amount of money within an introductory time period and much more. Thus it's important to shop around for the credit card with the best deal. Sign up for the card as well as the frequent flyer account to get the most benefit from what the card has to offer.
Learn to Compare Rates
Delta, American Airlines, Jet Blue, Southwest…there are many different airlines. Regardless of whether you are flying across the country or across the ocean, multiple carriers exist – and they all charge something entirely different.
It's important to compare rates between companies because it will be much easier to see who has the lowest price. It's not a matter of just looking at the rate that appears on the screen, either. It's necessary to see if the price being quoted is a round-trip price or a price for one leg of the trip. It's also important to see if the airline charges for baggage or not. Some airlines are charging as much as $50 per bag while others still offer free bags. As a result, it's vital to check out all aspects.
There are many websites that are designed to offer comparisons. It is just a matter of putting in the dates of travel, departing city and arriving city. From there, a number of prices will be displayed, each from different airlines.
It may be possible to save money by accepting multiple stops instead of flying direct. It might take longer to get to your destination but if it saves you a few hundred dollars, it might be worth it.
Another thing to be on the look-out for is the possibility of changing the days you are flying back or forward by one or two days if possible. Not flying on the weekend can dramatically reduce the cost of airline tickets.