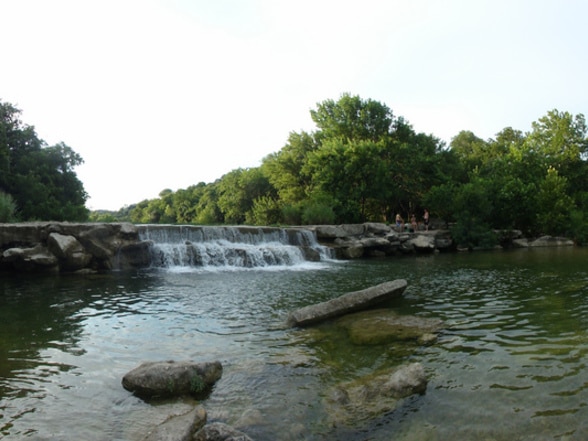 This nabe to the west of Austin is a suburbanite's delite: impressive estates and luxurious condos provide the finest in housing for Lost Creek residents. Folks here enjoy tree lined streets, a very active neighborhood association, and friendly relationships with their neighbors. Lost Creek boasts a fine dose of nature and recreation options as well: many homes have backyards that open on to the greenbelt.
Lost Creek Data
Lowest Attributes
Public Transportation

1.7
Lost Creek Articles and Reviews
Absolutely Gorgeous
For all those who hate on Lost Creek and its similar neighbors such as West Lake Hills, go get a life. It may be a boring place, but that doesn't change the fact that its ridiculously nice.
This place is amazing. House in the hills (check). Amazing views (check). Hill Country nature vibe (check). Immaculate gardens and lawns and nice schools (check). Safety and comfort (check). Close to Lake Travis (check)
Drawbacks about living in Lost Creek…well, there isn't a whole heck of a lot to do besides sauntering around your big house marveling at how awesome your life is. Then again, I'd be perfectly happy doing that all day. There aren't many bars or clubs to go to and hang out with your friends, but who needs that when you have a house built to entertain.
Craig W.
a mature hill country nabe
Lost Creek has a great aesthetic. Unlike a lot of the other wealthy neighborhoods around this place, Lost Creek's architecture has been developing for decades, giving it a much more culturally rich feeling (instead of new-wealthy pop out of a box suburb). The country club is lovely. This certainly isn't quirky Austin, but it is a nice way to live life.
Mary S.