A Tour of Illinois – Lincoln's New Salem Historic Site
by nabewise

One of Illinois' more interesting and historical travel destinations is Lincoln's New Salem Historic Site that offers visitors a chance to stroll through history and get a glimpse of life in 1830's frontier America as well as the life of Abraham Lincoln where he spent his formative years.
Located approximately 20 miles northwest of Springfield on Highway 97, Lincoln's New Salem Historic Site is one of Illinois' must-see attractions if you are in this part of the state (any trip to Lincoln's home in Springfield and tomb would not be complete without a visit to New Salem). To be sure, this pioneer village is a veritable living museum of not only an 1830's trading center but also offers some historic insights into Lincoln's young adulthood.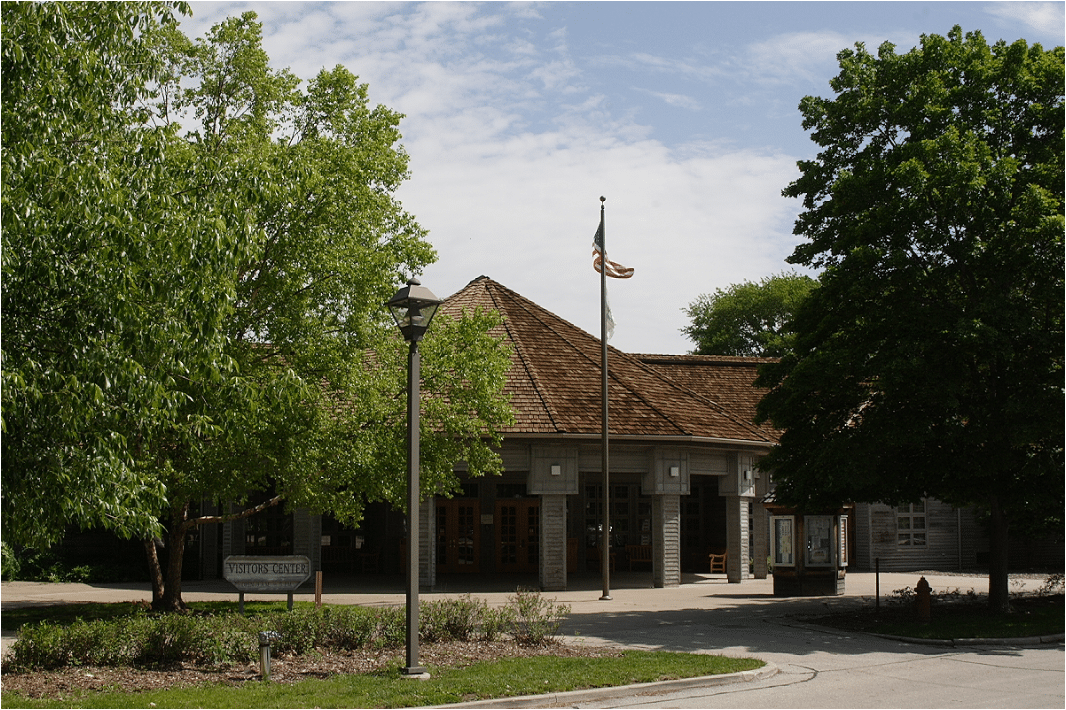 The town, which was more of a commercial center was founded in 1829 and thrived for about twelve years before it was abandoned and left for pasture. Today's historic site is a reconstruction of what that trading center must have been like in the time of Lincoln. The village, comprised of twenty-three historically furnished buildings was built during the 1930s and 1940s by the Civilian Conservation Corps. These buildings include several log cabins, stores, and tradesmen's shops (the cooper shop is the only original building having been moved to this site from nearby Petersburg, Illinois), as well as the Rutledge Tavern, a school, and several mills. Additionally, other log structures and buildings are scattered throughout the village giving visitors a real glimpse of life in a pioneer village.
As one strolls through the winding paths of the village and enters structures, the past comes to life whether it's the sound of a blacksmith shaping metal on an anvil, a candle maker dipping candles or a woman spinning wool. One literally can reach out and touch history here and feel a part of the past.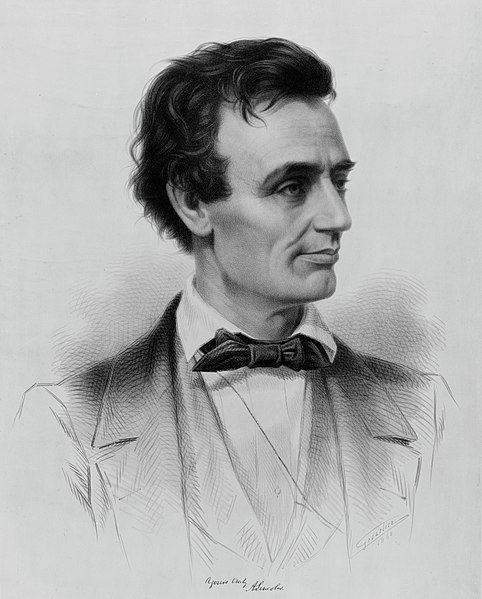 Lincoln might have been "an aimless piece of driftwood" when he first arrived here in 1831, but over the next six years, he clerked in a store, enlisted in the Black Hawk War (he was a captain, but never fought in a battle), split rails (next to the Visitor's Center there is a nine-foot bronze statue of him holding an ax), served as postmaster and deputy surveyor, and even failed in business. He also studied law while at New Salem and was elected to the Illinois General Assembly in 1834 and 1836 after an unsuccessful try in 1832.
During the six years Lincoln lived in New Salem, he would impress the villagers with his character and it was also where he picked up his nickname Honest Abe-no doubt stemming from one of the more famous stories about how he walked six miles to return a few cents to a customer he had overcharged. Likewise, visiting the tavern or the store where young Lincoln worked and lived, one can imagine him staying up at night and studying by a flickering candlelight.
One of the more notable structures in the village is the Rutledge Tavern where Lincoln boarded when he first arrived in New Salem and where he would meet Ann Rutledge (her father was also one of the founders and original settlers of New Salem). Although the veracity of Lincoln's supposed love affair with Rutledge has been the subject of much debate, what is known is that they studied together and that they might have even been engaged. Sadly, she passed away in 1835 and for years after, Lincoln visited her gravesite.
Although the village did not thrive long it would definitely have an impact on the life of young Lincoln shaping the man who would become America's sixteenth president. Today, the village is not only a reminder of what life must have been like in frontier village, but also provides visitors a glimpse into the formative years of one of America's most beloved presidents.
Hours of Operation:
From November 1 to the end of February: Open Wednesdays-Sundays 8 a.m.-4 p.m. From March 1 to October 31: Open Wednesdays-Sundays 9 a.m. – 5 p.m. Closed on holidays. (Days and hours of operation are subject to change, especially during winter.)
In North America, west of the Mississippi River is a mountain that tells the story of our great country, from George Washington our first President, to Thomas Jefferson signing the Declaration of Independence, Theodore Roosevelt; along side Abraham Lincoln who made way to abolish slavery.
From the height of 5,725 feet above sea level are four faces that represent the true meaning of democracy. Each face is about sixty feet high, are four great American Presidents of our past, George Washington, Thomas Jefferson, Theodore Roosevelt and of course Abraham Lincoln. These men were chose by its sculptor, Gutzon Borglum, because he felt that these 4 Americans, laid and added to the foundation of democracy. He valued what each of these Presidents represented, feeling these were men he thought were worth looking up to "literally".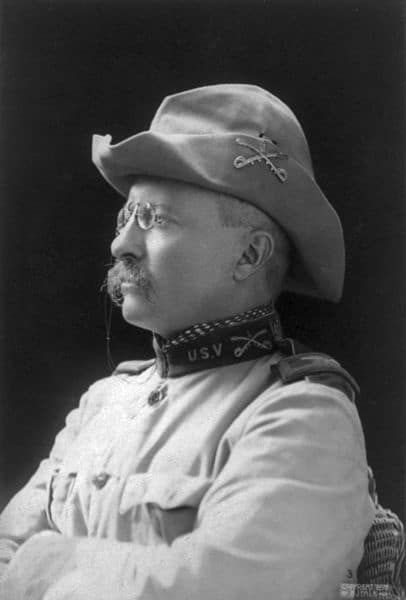 It took about sixteen years to shape this great tribute to each one of these Presidents; the projected started in 1925 and was finished in 1941. It was not an easy task but it was well worth it! It showed the world the love of American's Freedom and Right to Democracy; and so literally thousands travel to see this magnificent monument symbolizing the American Spirit.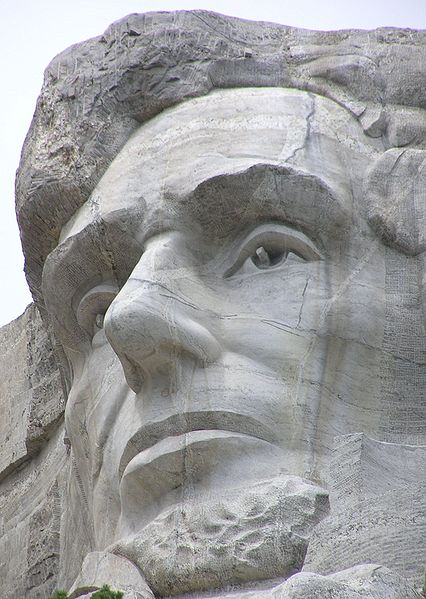 Look at the detail of President Lincoln, its amazing.
A Tour of Illinois
Sit back while I take you on a tour of my native state.
Many people that live in Illinois, and those who live outside Land of Lincoln, may not know what it truly offers. I have had the pleasure of being at both corners and both sides of the state. In addition, I am a true native of Illinois. I was raised in a small town called Morton, also known as "The Pumpkin Capital of the World." Then, at the age  of 23, I moved to Dekalb, IL. I am now currently living in Central IL again. So, sit back and I will give you a tour of my native state of Illinois. Fasten your seat belt: There are only two seasons in Illinois..construction and non-construction. Lots of our roads have pot holes that get ignored!
Northern Illinois
Field Museum of Natural History
This museum is located in Chicago, Illinois. It has everything the science-enthusiast might enjoy: artifacts, dinosaurs, and biological sciences. Founded in 1893, it became a showcase for the World Exposition. It holds anthropology collections of bones of species that have long been extinct. There's displays of any science you may interested in, whether it is zoology or botany. In addition, you can find displays from multiple continents. With only $12 admission, this attraction is one the whole family can enjoy.
McDonald's Museum
McDonalds sells millions of burgers every year, but how many people know how the chain began? In Des Plaines, Illinois, you can find out the  roots of the famous McNuggets. You'll be able to find out how Ray Kroc, in 1955, built his business from scratch into a multi-billion cooperation. The tourist will be able to see photographs and memorabilia from perhaps the most famous fast food chain in the world.
Magic Waters Water Park
If you're near Rockford, Illinois on a scorching, hot day, then stop into this water park. It's visable from the highway and one of the best water parks in Illinois. Coolers are allowed into the park with snacks for the hungry kids who like to swim. It has splash slides and body slides for the older kids while it has a lagoon for the toddlers. It's fun for the whole family to cool down on a hot summer day!
Central Illinois
Lincoln's Home
A tour of Illinois would not be complete without Abraham Lincoln in it. If you want to see his home & museum, then go to Springfield. The home has been restored and reflects the 1860s. This is when Lincoln would have last been in his home because he was assassinated around this time. I've been there as a kid, as I'm sure many people have been. I thought it was neat to see, and it serves our 16th president well.
Fox Ridge State Park
If you continue down I-39 and continue on I-74, you're going to want to get on I-57 to find this state park. It's located in Charleston, IL–a small town of 12,000 people, but deep in Lincoln history. This state park, like Starved Rock (which is on I-39,) offers such things as fishing, hiking, and miles of trails. It also offers boating, horseback riding and picnic area. Luscious in trees and beautiful scenery, you're going to want to take your camera along for sure. Furthermore, there is hunting allowed in the park.
Starved Rock State Park
Starved rock offers a lot to the outdoors-type of adventurer. Located in Utica, IL, this state park offers fishing, hiking, and boating experiences. With waterfalls reaching 14 feet high, it offers breath-taking views of nature. If you choose to stay at the lodge at the park, you'll be able to receive free trolly tours into Utica. This offers you the chance to do some dining and shopping. The park itself offers many exhibits throughout the year, and there's really too many too many to mention.
Southern Illinois
Metropolis: Hometown of Superman
Metropolis is the hometown of Superman. Once you transfer from I-57, you get onto I-24 and then get on Route 45. Here you can find a city that lives the Superman culture. They call their newspaper The Planet, and every year they annually have a Superman celebration. In fact, here's a fact for all you superhero fans: In 1972, Metropolis was made the hometown of Superman by the Illinois state legislature. This was because they believed in Superman and they wanted the law on their side.
World's Largest Cross
This is the largest cross in the world, and you can expect to see it in Effingham, Illinois. It stands 198-feet tall and 113 feet wide. The cross stands higher than any other building in the world and represents repentance in Christianity. It stands by interstates 57 and 70 if you're wanting to go find this religious treasure. There is a welcome center if you want to stop for more information. Volunteers work the chapel and would be able to assist anyone that came by to see this state monument.
Shawnee Hills Wine Trails
This is only one of many wine trails located in Illinois, but I vote it among the best. It's located in Jackson and Union counties in southern Illinois. On this trail are twelve wineries trails ranging from St. Louis, IL to Cobden, IL. What's unique about each winery is often how they produce their wine, the different tastes, and their atmosphere. Be careful, though, because many of these may be extremely narrow roads.