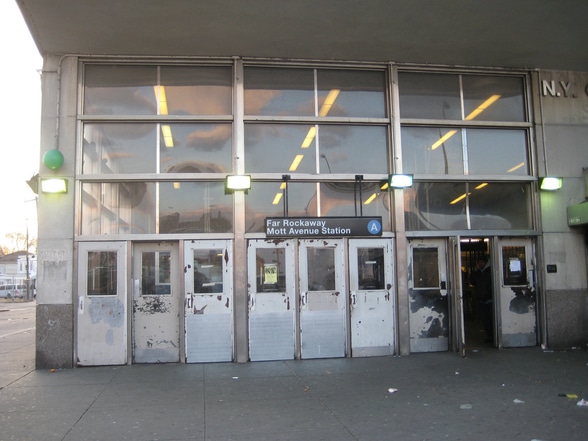 Far Rockaway, Queens
by nabewise
Infomation
Part of the Rockaway Peninsula, Far Rockaway is an oceanfront nabe in Queens. Peppered with vast amounts of land, Far Rockaway offers a lot to potential developers. Historically significant, Far Rockaway's buildings and landscape have persevered through numerous different economic and social climates.
Top Votes – Score out of 100
Quiet 75
Parking 63
Community 63
Public Transportation 51
Public Schools 50
Lowest – Score out of 100
Nightlife 25
Shopping 25
Dining 25
Singles 13
Income 3
Top Reviews from Travel Rentals Neighborhoods
Far Rock isn't so great

Far Rock is a pretty crime-filled neighborhood smack dab on the edge of New York City. The beach is right there but you would never know it looking at the grimey neighborhoods bordering it. I walked down to the boardwalk just last night and was amazed at how different the vibe is just 5 mins away from my father's apartment. It could be so much more… instead it looks like a ghostly image of some resort. The A train on Mott Avenue is your best bet for getting here.

johnny w.
I never knew the A train went so far!!!

SO when I first moved out on my own I was seeking a place of refuge and solitude. I know what you are thinking how is that possible in NYC, well I happened to find the only place where the train literally hovers over the channel of water right near JFKairport. FAR ROCKAWAY, and man is it far! The A train to downtown takes approximately an hour if lucky. The only thing I can say is I lived literally less than 1 block away from Rockaway beach. Waking up and taking a jog along the boardwalk with the ocean breeze on a nice day in May is what I miss the most about this somewhat hidden place. Far Rockaway is technically in the borough of Queens but it is definitely a different feel from your LIC and Astoria. I dont suggest living in Far Rockaway though it is up and coming but its a nice place to visit from 60th st up to the 100's. If you are a surfer dude or dudette there is a strictly surfers part of the beach around the 60's so soak up the sun and have fun!!!

Angelica O.
Summer spot

It's such a charming place, it seems preserved in the 1950's and is incredibly beautiful. I imagine its dead during the off season, but during the summer, it is really amazing and lively. Everyone is so friendly, the perfect definition of a beach town.

Ryan O.