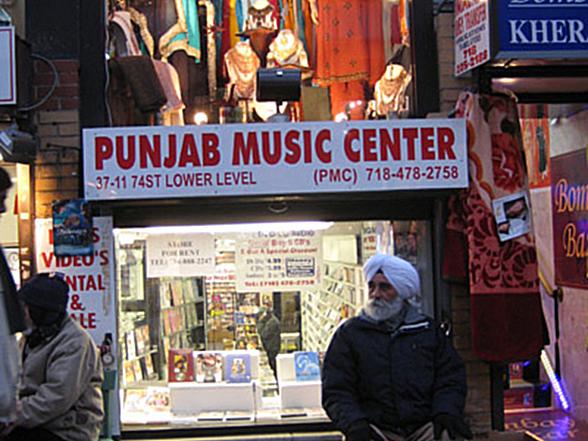 Jackson Heights, Queens
by nabewise
Infomation
A lively nabe in Queens, Jackson Heights is known for jubilant parades and festivals it throws. Part packed commercial corridor, part residential stretches of apartments, Jackson Heights also boast nearby Travers Park–a great spot for outdoor recreation options and weekly green markets. Jackson Heights offers easy access into Manhattan on the express E train as well as the F and 7 and even boasts its own historic district.
Jackson Heights, Queens Data : Neighborhoods & Travel – Score out of 100
TOP ATTRIBUTES
Public Transportation 88
Ethnic 79
Dining 78
Community 72
Families 65
LOWEST ATTRIBUTES
Seniors 47
Parking 36
Shopping 32
Singles 19
Income 6
Jackson Heights, Queens Reviews
Ann Montgomery
Visited Jackson Heights for NabeWise field trip
The NabeWise team and I visited Jackson Heights to check out the area, because several locals were voting the dining tremendous in our rankings. We wanted to see what all the hype was about. We enjoyed a wonderful meal at an Indian buffet, Jackson Diner on 74th St. that was cheap, authentic and delicious.
This was a very neat place to visit. The neighborhood has a lot of character and a strong ethnic feel. Indian music plays in the streets, there are ethnic restaurants and grocery stores, and people from all different countries. We explored one Indian grocery store and I got some Indian spices and tea that can be difficult to find in standard, American grocery stores.
Once you leave the more commercial streets, Jackson Heights has some very pretty apartment buildings, tree-lined streets and the ethnic feel is much less pronounced. It feels like any other nice neighborhood in Brooklyn or Queens. We came upon a very cute coffee shop called, Espresso that you would expect to see in a Williamsburg or a stereotypically trendy neighborhood.
If you want to drive, this is probably a terrible place to live. My husband and I drove in from Connecticut, and one of the people we met drove in from Brighton Beach and we were all stuck in traffic the entire way. Jackson Heights is surrounded by highways that are almost always stopped up.
Shannon Lee Gilstad
Jackson Heights, Queens
Living next door in both Woodside, and later Corona, I spent a lot of time here. What do I like best? The ethnic food is cheap and awesome! Thai, Malaysian, Mexican, Colombian, Ecuadorian- and more. Known to some as Little Colombia/Little India, much of Latin America and Asia, as well as other ethnicities are represented here.
What's awesome
The cheap ethnic food, diversity, architecture
What's not so awesome
The cleanliness and some of the dubious "businesses".
Nina B.
Over 200 Languages Spoken, Over Abundance of Rotisserie Chicken
Jackson Heights is one of the most diverse neighborhoods in the world, so most people know it for the delicious, authentic restaurants. There are nearly 200 languages spoken here; Little India and a large South American population nudge up against each other. None of the buildings are more than 6 stories high and the more residential streets are heavily tree-lined and spotted with green parks.
J Heights is conveniently located off the express E and F trains, making it quite easy to get into Manhattan. It's also close to LaGuardia Airport and Flushing Meadows park with Citi Field (Mets Stadium) & the US Open Tennis Center.