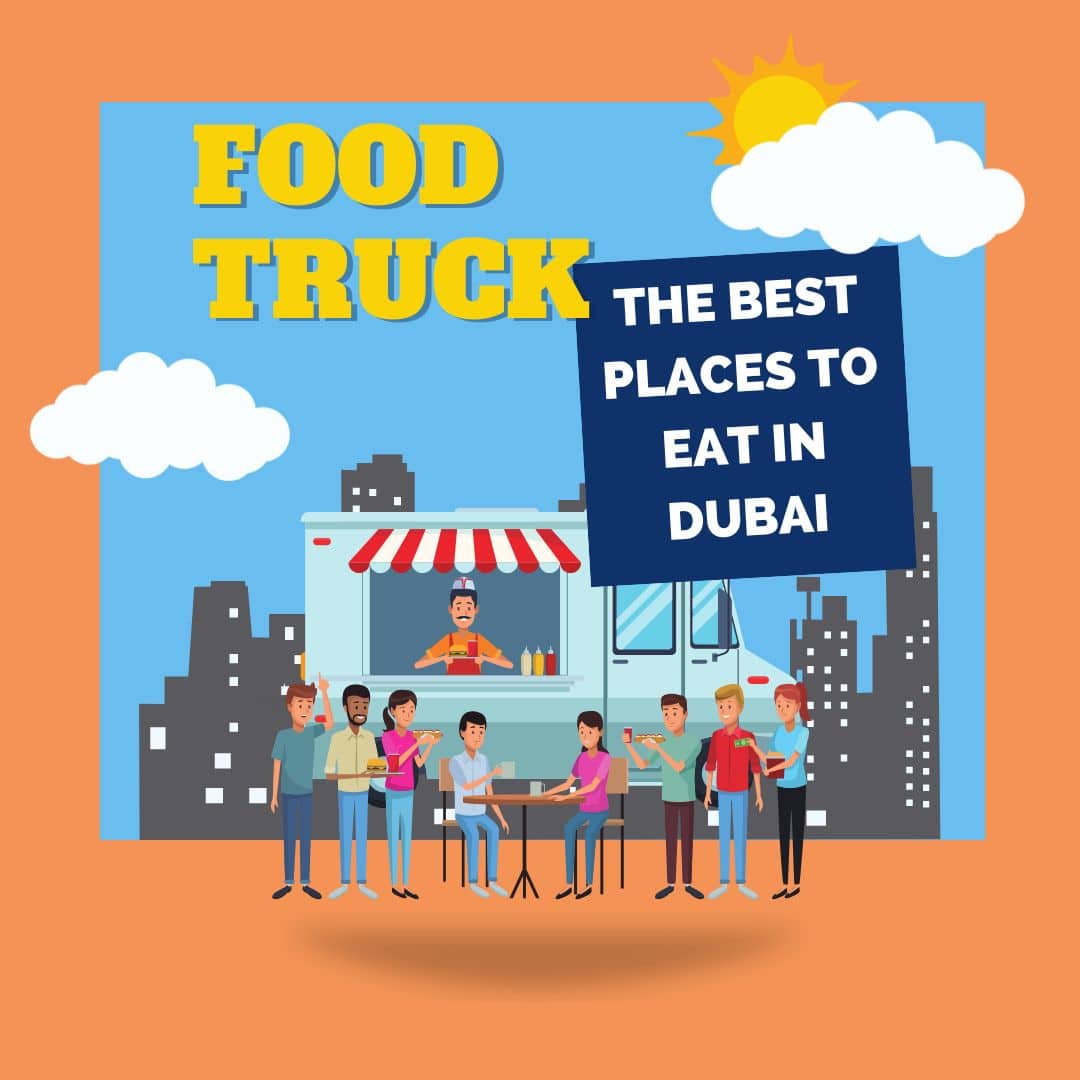 Food trucks, avocado and grilled cheese: The best places to eat in Dubai
By Nabewise
Hipsters, hold onto your beard trimmers because Dubai is the new stopover destination for foodies! Knowing and loving Dubai's fine dining and streetside shawarma reputation as we do, we were similarly surprised (delighted) by rumors of cereal killers, shipping containers, and bottomless brunches. So we investigated and discovered that Dubai has some of the best breakfasts, baristas, and beards on this side of Brick Lane, Brooklyn, Berlin, and Brunswick Street (the four official coordinates of global hipsterdom, look it up).
Don't believe us; read on. And grab a napkin for the drool.

CEREAL KILLER CAFÉ
Brick Lane, Camden, Dubai… It's happening!
As we live, breathe and write, we DID NOT expect this. The two brothers behind East London's Cereal Killer Café (the UK's most notorious hipsters) are coming to Dubai! And not on holiday. To the uninitiated, Cereal Killer serves over 120 cereals, from childhood faves to bizarre foreign finds. Kindly, hipsters with lovely beards who care about the day's most important meal? What's not to like?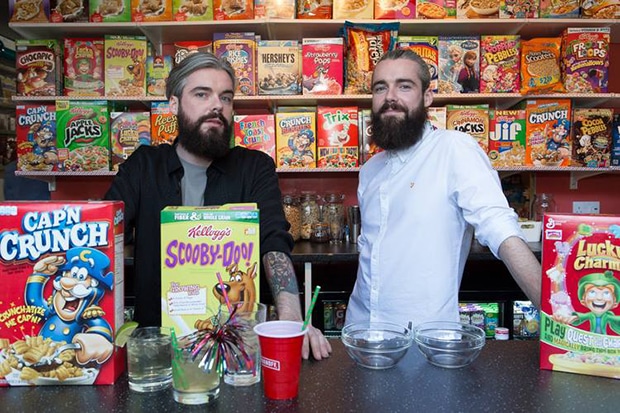 THE BLACK LION
The H Dubai, No.1 Sheikh Zayed Road
Billed as Dubai's first ever East London-inspired gastro pub, we're delighted to report that this appears to be the case! The Brick Lane salt beef sandwich, jam jar cocktails, weekend roasts, DJs, and late-night lock-ins (with a kebab menu). Oh, and bringing the boys to the yard is their Freakshakes. Not authentically East London, but we're not complaining.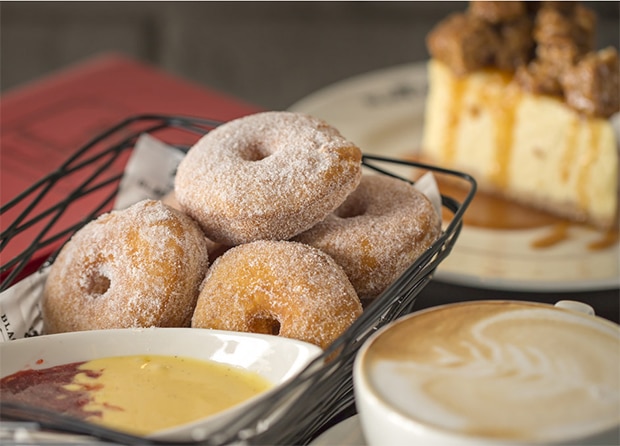 TOM & SERG
Al Joud Center, Al Quoz
Australia does lots of things well, cricket (sometimes) and coffee (all the time). Bringing Melbourne's brunch and café culture to the industrial landscape of the Al Quoz Art District, Tom & Serg is well worth the queue. Homemade granola, poached eggs, the ubiquitous crushed avocado, and the feeling that every day is Sunday. All are served within exposed brickwork (as every good flat white should be).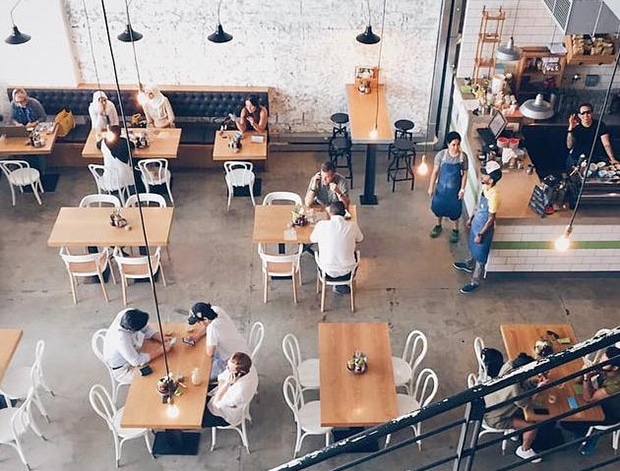 FRIDAY BRUNCH
Everywhere… things could get messy
Something unique happens every Friday afternoon in Dubai that the rest of the world has to wait two days for; it's called brunch. For Emiratis, ex-pats, and all sensible travelers, Friday brunching (Dubai's weekend runs Fri-Sat) is a serious pastime. It's generally an all-you-can-eat and bottomless affair, so pack a bib. And if your stopover falls on any other day of the week, call us to change it now!
FOOD TRUCKS
A staple on the streets of New York, Melbourne, and London (don't get shirty if your yard isn't listed)… there's now a convoy of aluminum caravans lining up to join Dubai's food truck revolution.
Not all below have permanent homes, so check out where they'll be on Instagram or Facebook first.
Only in Dubai can you get Wagyu beef from a caravan. SALT on Kite Beach serves the best gourmet burgers, sliders, and laid-back beachside beats in town. Just remember the 30-minute eating/swimming rule.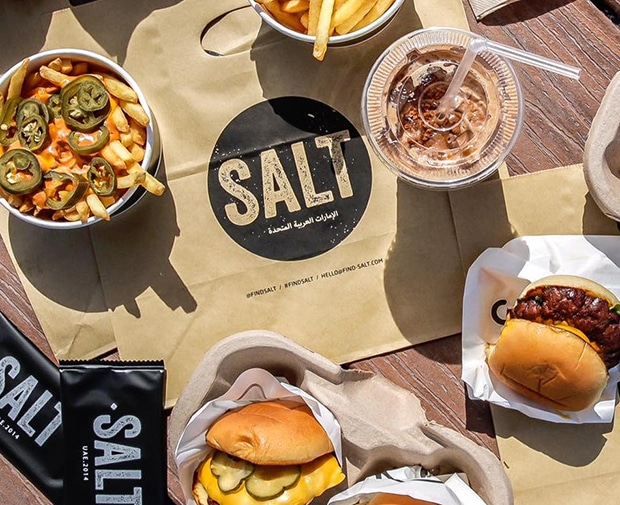 Yes, pipe down; we realize that coffee isn't food. But in addition to their 100% organic coffee, Bio Bean's other offering to the world is Bean & Cream – brownie bits, salted caramel, espresso, nuts, and ice cream. Thank you, Bio Bean.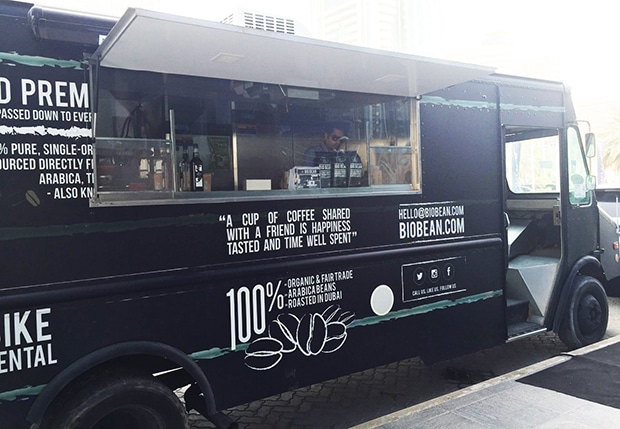 Starting a grilled cheese revolution on the streets of Dubai and singlehandedly answering all our prayers, Toasted serves grilled sandwiches, dogs, and other cheese-based products likely to cause distress to lactose-intolerants.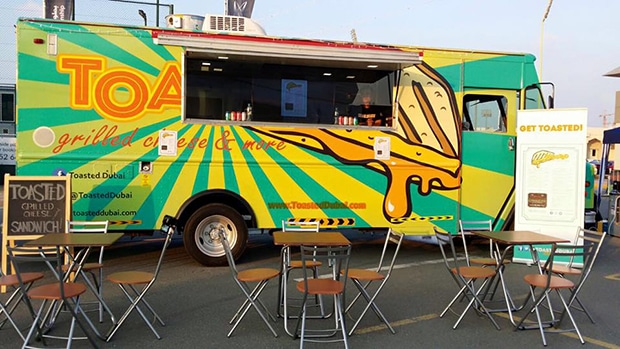 Taking the flavors of Goa on a round-the-world trip and finally landing in a funky wooden truck in Dubai, head to the ethical food lovers at GoBai for excellent home-grown fusion street food.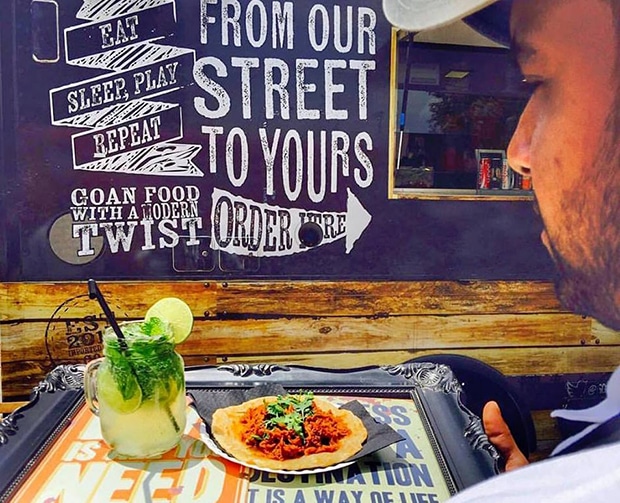 BOXPARK
Al Wasl Road
In contrast to the exaggerated glitz of Dubai's highrise skyline, BOXPARK is made of… shipping containers. Quirky, architectural, and urban, amongst BOXPARK's eclectic fashion labels, you'll find everything from traditional Emirati cuisine to Beirut street food and Canadian poutine. If you need us to translate the latter, it looks like this: fries + cheese + gravy = poutine.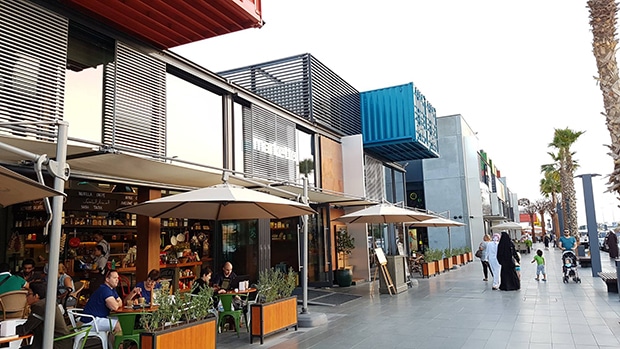 BEACH CANTEEN
Kite Beach, Dubai Food Festival (usually in Feb-Mar)
Okay, this is a bit mean, as you may not be in Dubai for the 11 months of the year when this ISN'T going on. But as part of Dubai's annual Food Festival, Beach Canteen on Kite Beach hosts over two weeks of pop-ups, street food, DJs, and general beachside awesomeness. Find out more at www.visitdubai.com/en/discover/festivals/dubai-food-festival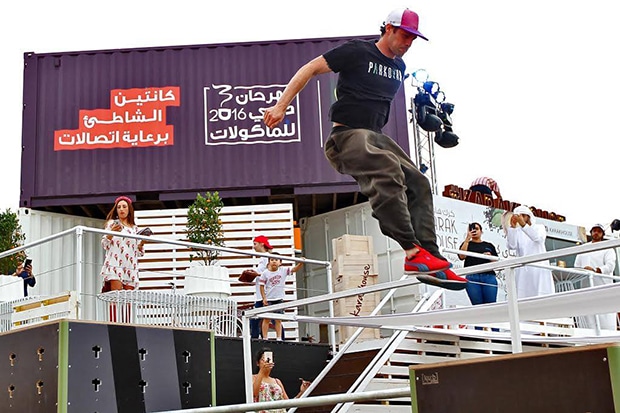 We came, we ate, and we conquered. Ask about adding a Dubai stopover to your flights today. Don't be shy; start a conversation. We want your tips!