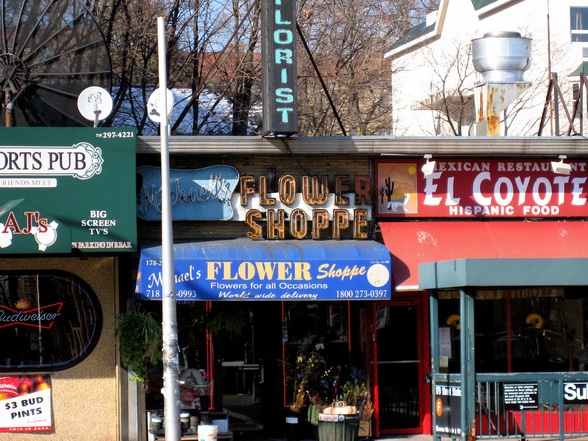 Hill Crest, Queens
by nabewise
Infomation
The little suburb of Hillcrest is located on the hill between Flushing and Jamaica. St. John's University is just around the corner. If you happen to sustain an injury touring its campus, the renowned Queens Hospital Center is nearby. In comparison to the bustling activities of Hillcrest's commercial areas, its residential streets are tree-lined and very quiet.
Top Votes – Score out of 100
Families 83
Quiet 75
Safety 75
Empty nesters 64
Clean 63
Lowest – Score out of 100
Shopping 38
Community 38
Seniors 28
Income 13
Singles 0
Top Reviews from Travel Rentals Neighborhoods
Good place to live

Hillcrest, a neighborhood in Fresh Meadows, is a good place to live. (Few people call it Hillcrest). Like everywhere in Queens it is quite diverse (this means a broad range of options in grocery shopping and dining). The people who live here are professionals and people with jobs. It has a sizeable Jewish population, and one that is not overwhelmingly Orthodox, so in this regard it resembles fashionable (and expensive) Forest Hills more than nearby Kew Gardens Hills. What is nice about this area, from the standpoint of living here, is that it is not a destination, meaning that everyone you see on the street, in a shop, or in the park belongs here. One odd thing about the area is that there are some half-way houses (drug rehabilitation centers) called Aurora Concept. But having lived here for many years I can say that like everyone else, they keep to themselves and bother no one. This is a safe, quiet neighborhood.

Getting to Manhattan takes close to an hour by public transportation unless the forces of nature come together in a miracle. There is good shopping . . . IF you have a car. (What was until recently a very good produce store on Kissena is now another Glatt Kosher supermarket, and although time will tell I think it's change for the worse. Of course, many areas in Queens have NO kosher shopping). Same with nightlife. From health food to sushi, you can get it here. If for some reason you want to go out to a restaurant or even a decent karaoke bar or something like that and stay in the neighborhood, you can do it. There is even a Hooters in Fresh Meadows, and don't knock it if you haven't checked it out: it's not bad! But you are screwed if you don't have a car. (Unlike Park Slope, Williamsburg, or even Forest Hills, you wouldn't see anyone going for a walk around here!) But having a car means you DO'NT have to stay right in the neighborhood for shopping, dining, or recreation.

Parks: Cunningham and Kissena are both very attractive. Movie theaters: Main Street,Fresh Meadows, plus the Bombay Theatre, an Indian cinema, with the Kew GardensTheatre (one of the best cinemas in the city along with the Angelika and BAM) nearby.

On the downside there are some ugly projects and houses that look like projects in the Pomonok area (near the strip mall on Kissena).

I think it is odd that there are two large colleges in the area (three if you count York inJamaica), plus CUNY Law School. Queens College and St. John's University both have graduate as well as undergraduate programs. Yet although one sometimes encounters St. John's students on the bus going home from the city, other than that, you'd probably never guess you were in a college area, unlike Greenwich Village orMorningside Heights, since there are no bookstores other than the generic Barnes and Noble near St. John's, and there's no intellectual life. In certain parts of Manhattan you can walk down the street or into a store and hear some intellectual debate, discussion of books or whatnot. In Queens you'd never encounter that, not even in a cafe a block away from a college. The multitude of students and professors here must just go home after class rather than linger in the neighborhood.

Overall, "Hillcrest" is a good place for families and for people who doesn't need to get to Manhattan in a hurry and who don't mind going somewhere else for entertainment.

Jay i.