Hobart: Tasmania's Jewel
By Nabewise
Visit beautiful Hobart, Tasmania's capital gem.
Hobart – Tasmania's Capital is a true diamond. "Tasmania's Jewel – Hobart," is second in this series of eight articles on Australian Capitals – from the smallest to the largest in population.
Hobart – Past and Future
A sparkling diamond of a city, Hobart is Tasmania's Capital gem. Founded in 1804, on the Derwent River, she is Australia's second oldest capital city after Sydney. Home to 230 thousand and many visitors, Hobart has a rare, old-world charm.  But, 19C Georgian architecture steeped in convict tales is not all that Hobart is good for.
Hobart's major industry today is quality, export farm produce. Tasmania is thought to be the purest place on the planet for growing crops. It is the bounty of the land, then, that yields a new industry keeping Hobart a hummin'. Tasmanian Salmon is the best example; it is this, and many more specialties, you will want to try when touring Tasmania. Old and new sparkle in this pretty place.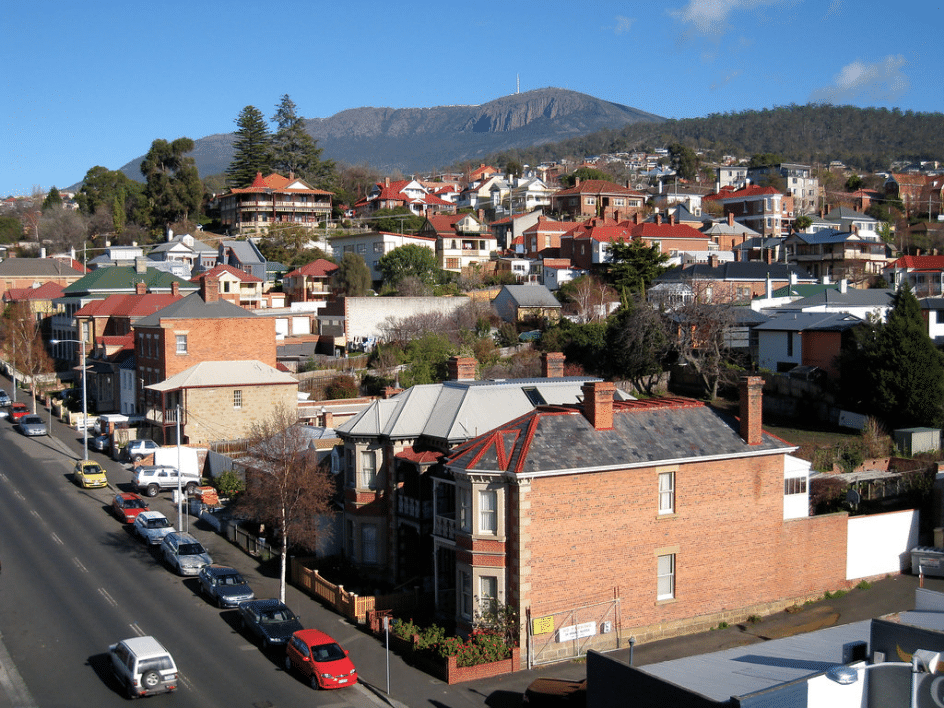 Great City Shot
Visiting Historic Hobart
A pucker time to pay Hobart a hop is Summer.  From December to February ( Southern Hemisphere Summer ) the thermometer hits 30 degrees Celsius – max. Hobart is temperate and cold.  Tasmania is also the only part of Australia in the, "Roaring Forties."  These trade winds blow from the West, across the Great Australian Bight, keeping Tasmania cold. Lucky Hobart is situated on the Eastern ( lee ) side of Tasmania, protecting her from these winds.
Hobart shares the same climate as England. Pack gloves, scarf and a jumper. Wear light, informal wear for Summer.  Evenings? Dress for formal occasions, as you would in Europe.
City Lights
Did You Know?
Hobart was founded as a gaol in 1804
Hobart is home to the Franco-Australian Antarctic Headquarters
Swashbuckling 1940's Hollywood Movie Star, Errol Flynn, was from Hobart
Tourism is Hobart's growth industry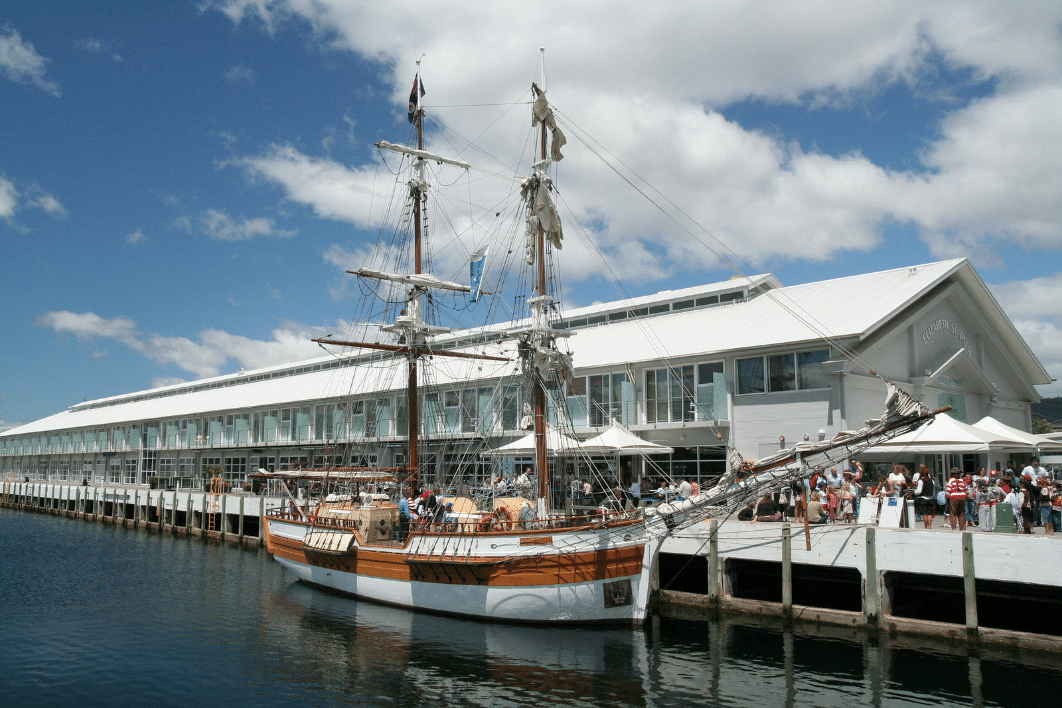 Clipper Ship
How Do I Get There? By Clipper Ship!?
No, it's not that old fashioned. You fly direct into Hobart form Sydney and Melbourne. You can fly from Wellington and Auckland, New Zealand.  Or, hop aboard the, "Spirit of Tasmania," from Sydney and Melbourne. This family-friendly car ferry is the world's best kept secret.  Why not simply sail into Hobart's sparkling harbour by yacht?
Why Historic Hobart?
Hobart holds wild stories of the whalers, villains and seafarers that inhabited the South in old times. Stories abound in the fading facades of Hobart's convict tenements. Fortunately, most of the old buildings still buzz with commerce. This is so true of the stunning Salamanca Market, in the centre of the city. It is just like Covent Garden, London, bursting to life Saturdays. It is from here those many wild tales of yore originate. As you hear the tales, strolling Salamanca, a clear snapshot of the rambunctious 19th Century Georgian society springs to mind. Quaint but rough, like a diamond in the rough, is Hobart.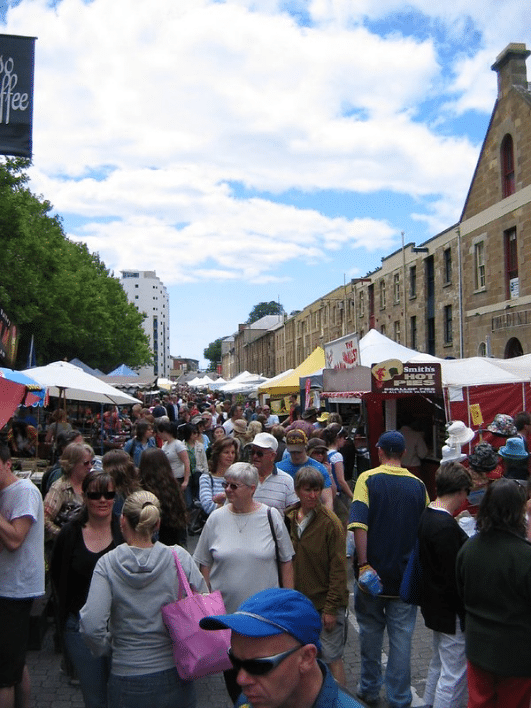 Bustling Salamanca Market
Looming large over this fabulous city is the incredible Mt. Wellington with her year-round snowy cap. Contrasting with the sheltered bay far below, all your doubts as to why you chose to visit, melt away. Hobart is simply beautiful.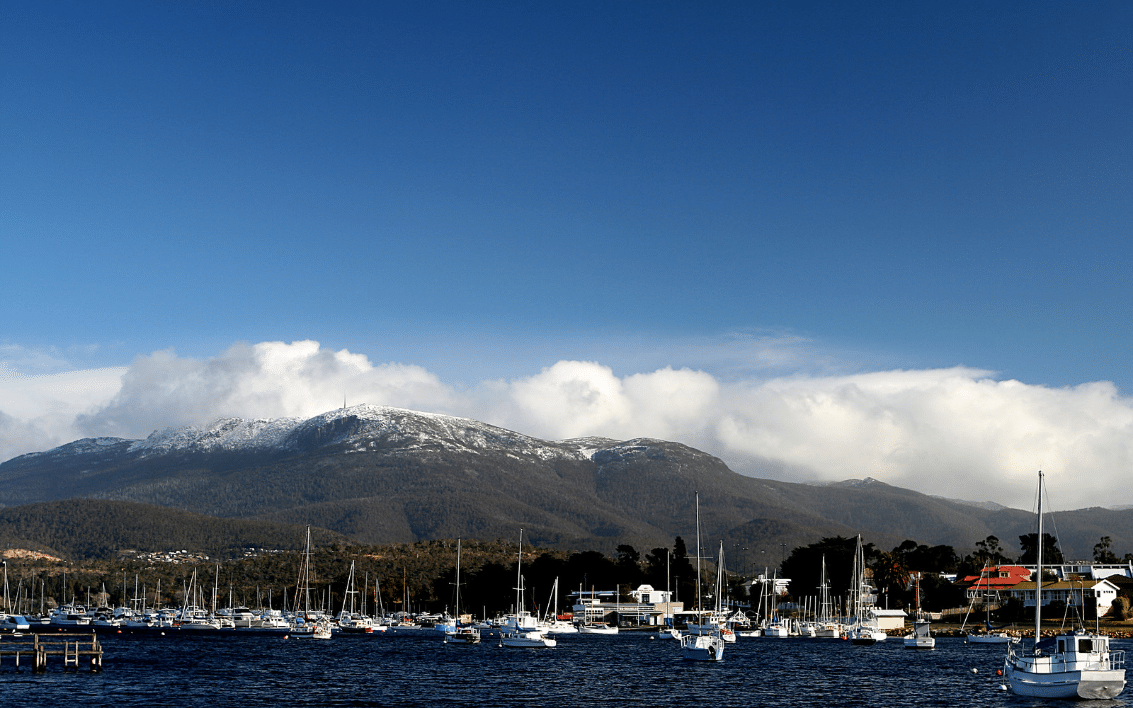 Stunning Mt. Wellington
Tell Me More…
Also, the Rolex 64th Sydney to Hobart Yacht Race was won in January, 2009, in Hobart by yacht Wild Oats XI. This race alone attracts thousands to Hobart for the Summer. What an exciting sight, seeing the racing spinnakers fly into Hobart Harbour! Then finishing it all with jubilation – perfect. Also, if you love everything Antarctic, then visit the Headquarters of Australia and France's Joint Mission for the frozen Southern Continent. These are two fun things to do in Hobart, why not visit then and let her discover you?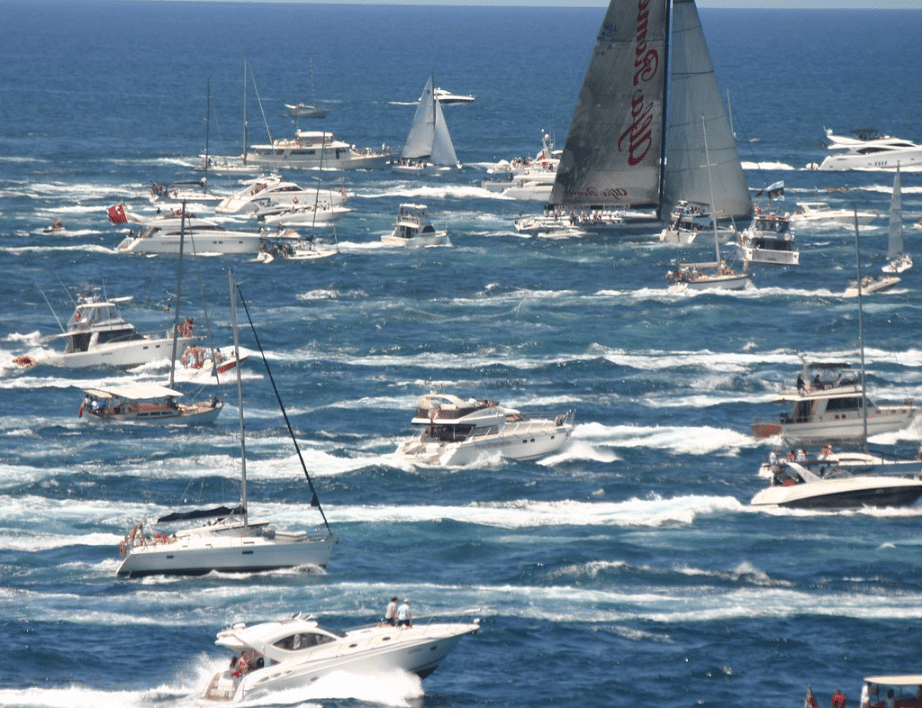 Summer Attraction – The Sydney to Hobart Yacht Race
The Terribly Tragic True Tale of Truganini – the, "Last," Tasmanian Aboriginal…
Or, was she?
Truganini, daughter of the chief of the Bruny Island people, near Hobart, was born into turmoil in 1812. Her homeland lies just South of Hobart, in the D'Entrecasteaux Channel. Truganini or Trucanini means, "Grey salt-brush," a wild grass abundant on Bruny Island. This is a tale of turmoil and woe, mirroring the years of Colonial settlement of Hobart. Truganini lived to be sixty-four.
What is so vital about Truganini? Truganini, even today, is labelled, "The Last of the Full-Blooded Tasmanian Aborigines," or, "The Last True Tasmanian Aboriginal." These fabrications are nails in the coffin her descendants. This label shall be removed then, as today Truganini's kindred live.
Who was Truganini? She was born eighteen years before open-war was declared on her people. During her early life she saw her sisters sold as slaves to South Australia. She watched her Mother's murder by whalers and her fiance – killed. Despite this trauma she obeyed custom marrying Woorady, her second suitor, at eighteen.
In 1824, when Truganini was just twelve, Lieutenant Governor George Arthur had come to Hobart with the express task of coaxing those natives who had not been shot, captured or hung into concentration camps.
Coulton Smith recounts in his vivid book, "Tales of Old Tasmania,"* how Martial law was called, in 1830, and a "Black Line," or military front ordered to clear the bush of blacks.
Truganini's people resisted but lost. Truganini was nineteen when she became a survivor of war.
1830 also saw the arrival of the, "Protector of Aboriginal People," George Augustus Robinson, to Hobart. Under Robinson all remaining natives were to be exiled to Flinders Island. Truganini, Woorady and her people – the last survivors of the Black War – had to obey. It was a bleak, cold place.
Headstrong Truganini was not to be defeated. She helped her, "Master," Robinson. Their relationship was intimate – letters reveal they were possibly together – and despite her suffering, and the suffering of her kin, she helped Robinson in his ethnic cleansing.
For seven years from 1830, Truganini and Robinson embarked on what is considered still to be an epic journey, across Tasmania, scouring for any first tribes still out there. Any resistence now by survivors was pointless. Many blacks were brought back to Flinders Island by Robinson's party.
It is rumoured that a curse was placed on Truganini. "You will outlive us all and become a lonely, old woman." Truganini was twenty five.
It was 1837. The war over, Mr. Robinson now asked Truganini to come with him to Melbourne, to create yet another Aboriginal hell. Truganini agreed, and with her husband Woorady, they moved North to Victoria under Robinson's auspice.
Truganini – the, "Last," Tasmanian
Image by Author
Truganini was never to be fooled again. Her people had suffered too much. She and Woorady decided to leave this newly-built Melbourne concentration-reserve, fleeing Robinson, and taking up the life of outlaws ( bushrangers ) in the countryside.
A man-hunt from Melbourne was started after Truganini's gang killed whalers near Wilson's Promitory.
Eventually, the bushrangers were captured. Truganini took a gunshot to her head but she survived. Police spared Truganini the noose and she was returned to Flinders Island. She was almost thirty.
When Truganini arrived back there her people were all but dead. Any survivors she found were devoid of spirit.
Authorities were not happy with this few – they all were to be uprooted again to a new camp. This was at Oyster Cove, near Hobart. Here Trucanini lived out her days.
Luckily, Oyster Cove was part of Trucanini's heritage and tribal lands, so she was stronger here than on Flinders Island.
By 1873 she was the, "last," original Tasmanian at Oyster Cove. It is from this fact springs the term, "Truganini – The Last Full-Blood Tasmanian Aboriginal." Perhaps that curse had come to pass.
Truganini's final wish? Having her ashes scattered along the D'Entrecasteaux Channel, her tribal fishing grounds, around Bruny Island. Truganini died in 1876, at sixty-four, her wish – ignored.
Truganini's skeleton was, in fact, dug-up and displayed for one century in Hobart's Royal Society Meuseum. It wasn't until 1976 her wish was granted. That year Truganini's skeleton was cremated and laid to rest, as she would have liked, by her people.
"The Last Full-Blood Tasmaian," is now refuted as her descendants scattered her ashes. These same people are thriving in Hobart, today, full of blood and fire.
References.
Smith, C. ( 1978 ) "Tales of Old Tasmania." Rigby, Sydney, p.25