Port Huron Blue Water Area Michigan
by nabewise

Find out about Port Huron and the Blue Water area.
Explore the boyhood home of Thomas Edison, and enjoy the beaches and other activities the site offers.
Port Huron is a city in the state of Michigan. It has an area of 8 square miles and was settled by Europeans around 1794. The main industry for Port Huron used to be shipbuilding, but today it's mostly small manufacturing companies. There are many cultural institutions such as museums, performing arts centers, art galleries, and dance studios that make up its vibrant cultural scene. As well as being home to several educational colleges which add significantly to this diverse community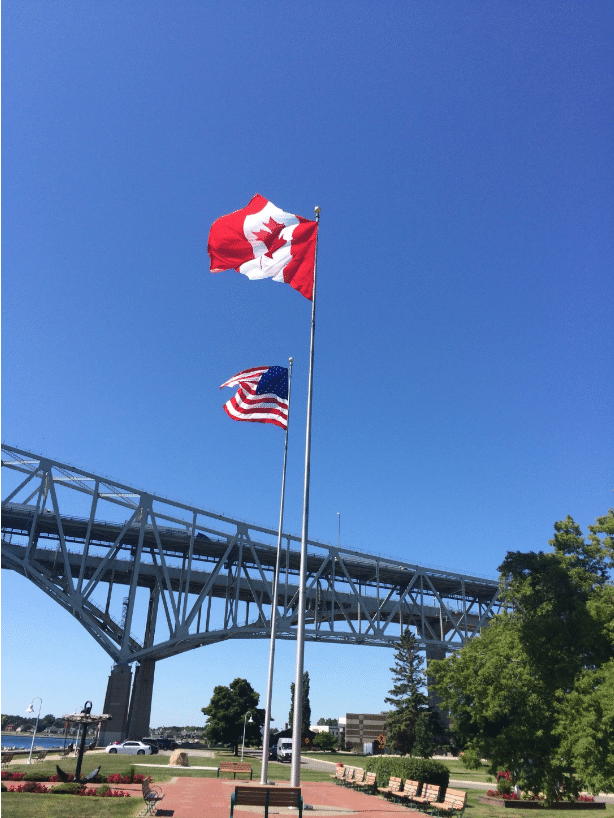 Port Huron is a city located within the state of Michigan with an area spanning eight miles squared containing European settlers since seventeen-ninety four while having been previously considered their primary business regarding ships however at present they've shifted largely towards smaller manufacturers, also hosting numerous social establishments including multiple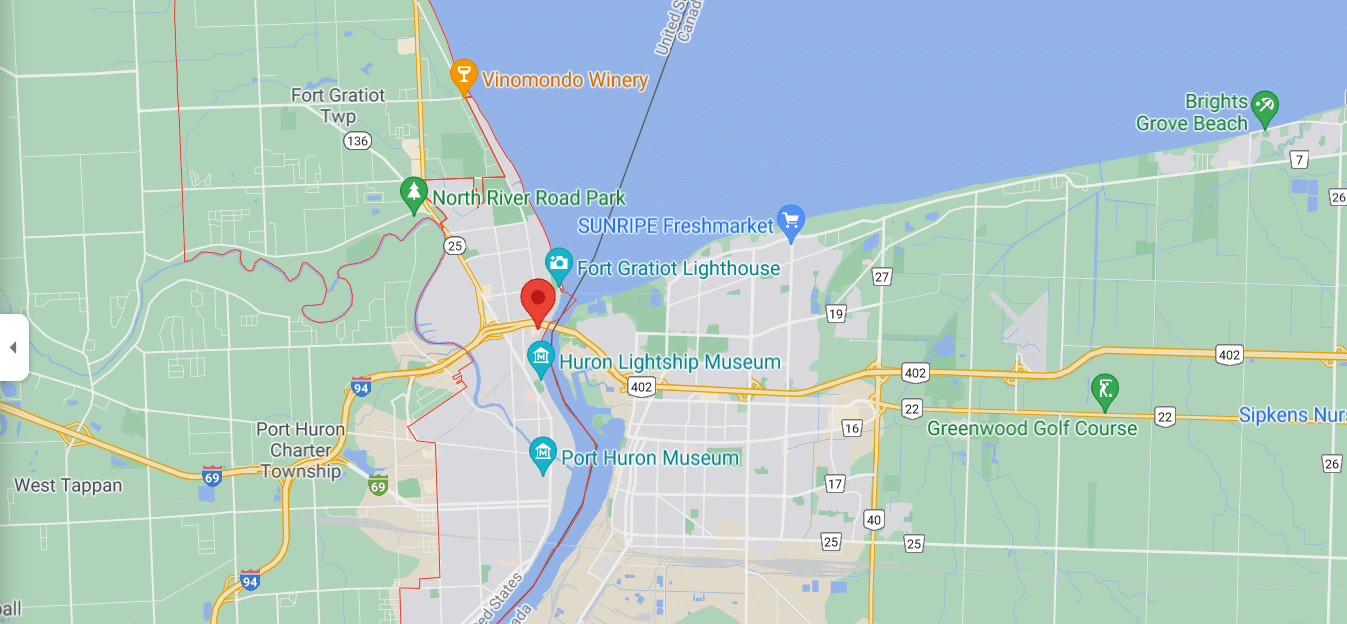 https://www.google.com/maps/place/Fort+Gratiot+Twp,+MI/
Port Huron, Michigan, and the Blue water area is an excellent place to vacation. For starters, it is located on one of the great lakes, Lake Huron, and it is the boyhood home of Thomas Edison. It is also just a bridge drive away from Sarnia, Canada. I used to live there, and I recently went back to visit on vacation. First of all, you need a place to stay. There are many places, from hotels to bed and breakfast. I would recommend the Thomas Edison Inn. It is located on the St. Clair river. There are rooms available with full river and lake views. It is a stunning view. I will admit the hotel style is old and needs to be updated, but it is still excellent. There is also a restaurant in the hotel. They are open for breakfast, lunch, and dinner. Of course, you can view other options for staying in Port Huron here.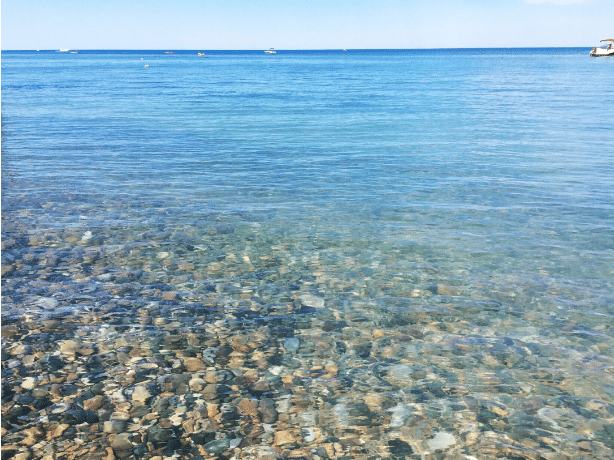 There are many things to do and explore while in Port Huron. First, there is beach access and many opportunities to go boating for those who love the water. Second, there is a Lady Huron river cruise for those who like to see the shore from the water. I have not been on this yet, but I have heard it is excellent. For those who enjoy shopping, there is an array of shops downtown. For those who want to site see by land, there is a 45-minute trolley ride. I have taken this, and it's good. You drive by many historical sites. Of course, Port Huron is the boyhood home of Thomas Edison. Several museums have the history of the town and Thomas Edison. I have been to the Thomas Edison depot museum and was quite impressed. It is a more miniature museum but has a lot of Thomas Edison history. Thomas Edison worked on the railroad right there, where the depot museum stands. One more highlight of the summer is the Port Huron to Mackinaw sailboat race. You can find more information on this here. For information on these activities and more, you can go to the Bluewater area booth located by Thomas Edison Inn and pick up brochures and more or go here. And, of course, across the Blue Water Bridge in Sarnia, Canada, it has a casino and several restaurants and other activities.
There are also many places to eat in Port Huron. The first one I could go to is the Fogcutter. This is a casual dining restaurant on the 5th floor of a building overlooking the river. The prices are mid-range. Sandwiches are starting at seven and dinners at ten and up. The view is spectacular from here. Another place is the Thomas Edison Inn. I especially like their Saturday breakfast buffet, and their Sunday brunch is excellent. This is priced about the same, maybe slightly higher than the Fogcutter, but excellent food and a river view. They also have breakfast, lunch, and dinner. You can find out more information on these and other restaurants here.
Another fun area to explore is up the coast a bit, Lexington, Michigan. It is about a 45 or less drive from Port Huron. If you wish to stay there, there are several beds and breakfasts in the area. This is also on the water, and it has a pier you can walk out on and overlook the lake and marina. There are quaint antique shops to an old-fashioned general store where they still sell penny candy. There is a beautiful restaurant, Smackwater Jacks. They sell gourmet sandwiches, salads, and pizzas.
I would recommend Reuben or any of their pizzas. The Smackwater Jacks Company also owns a New York-style show theater. For more information on Lexington, go here. There are also many towns to explore up the coast further; check them out here.

Port Huron Museum
The Port Huron Museum is a historic building that was established in 1856. It houses many artifacts, documents and exhibits of the city's past such as: blacksmithing tools from the 1800s; one room schoolhouses with antique desks inside; portraits depicting life on Lake St. Clair during colonial times including Native Americans fishing for food which can be seen through floating windows that allow you to look like you're standing underwater!
The Port Huron Museum holds an abundance of history within its walls for visitors to enjoy while they learn about what living here prior to modern civilization looked like or how people used their time when there were no distractions other than nature itself! There are different rooms dedicated towards various points throughout our timeline – going all the way back
The Port Huron Museum is a must-see for everyone. It has over 400 artifacts and items from the past, including some that date back to 1790! Every month or so they switch out their exhibits so there's always something new to see. And admission only costs $5 per person which is an amazing deal considering all of this great history you get access to!
The Port Huron museum allows visitors full access through its extensive collection dating as far back as 1840s with every year bringing about 4 different exhibitions displaying various times in our nation's rich history along with providing free entry into these shows. In addition, each exhibition can be seen at one time without cost but on occasion will have temporary displays held by other organizations coming alongside them
The Port Huron Museum is a great place to go with family and friends. The museum has many artifacts from the past that you can learn about, like newspapers dating back 200 years ago! Also on display are Native American tools used for hunting thousands of years ago which help us know where we came from as humans. There's also an old carousel in case anyone wants to give it another spin or two; they don't make them like this anymore after all. Finally, if none of these things interest you there are multiple paintings featuring wildlife such as deer and birds painted by local artists hanging up throughout the building too perfect for aspiring painters looking for inspiration themselves! So what do I suggest? Head down today before time passes more opportunities away than ever

Thomas Edison Depot Museum
The Thomas Edison Depot Museum is a museum located in the Menlo Park area that was once used as an office by inventor and businessman, Thomas Edison. It offers visitors tours of his laboratory where he would experiment with electricity for new inventions- many which went on to be very successful such as electric lightbulbs and generators. The building also has exhibits about what life was like during this time period including items from daily living along with some recreations of rooms inside homes at the time.
In the Thomas Edison Depot Museum, visitors can see how a train station looked in the late 1800s. The museum is furnished with Victorian-style furniture and exhibits that are both educational and engaging for children of all ages! Visitors will be able to learn about what life was like on an American railroad at this time period from staff dressed up as if they were working there during this era.
In January 2017, I visited New Jersey's Thomas Edison Depot Museum where you could walk through part of it while learning more about America's history around railroads (Dwyer). For instance, when traveling back east by rail we would have had something called Pullman cars which offered very nice accommodations compared to other trains because George Pullman paid railway companies well
Blog post conclusion paragraph: Port Huron is a city that has something for everyone. The small town charm, the cultural institutions, and its vast economic opportunities make it an ideal place to live or visit. If you're looking for a new home in Michigan, come check out what we've got!