Holland Michigan Campgrounds : My Hometown
by nabewise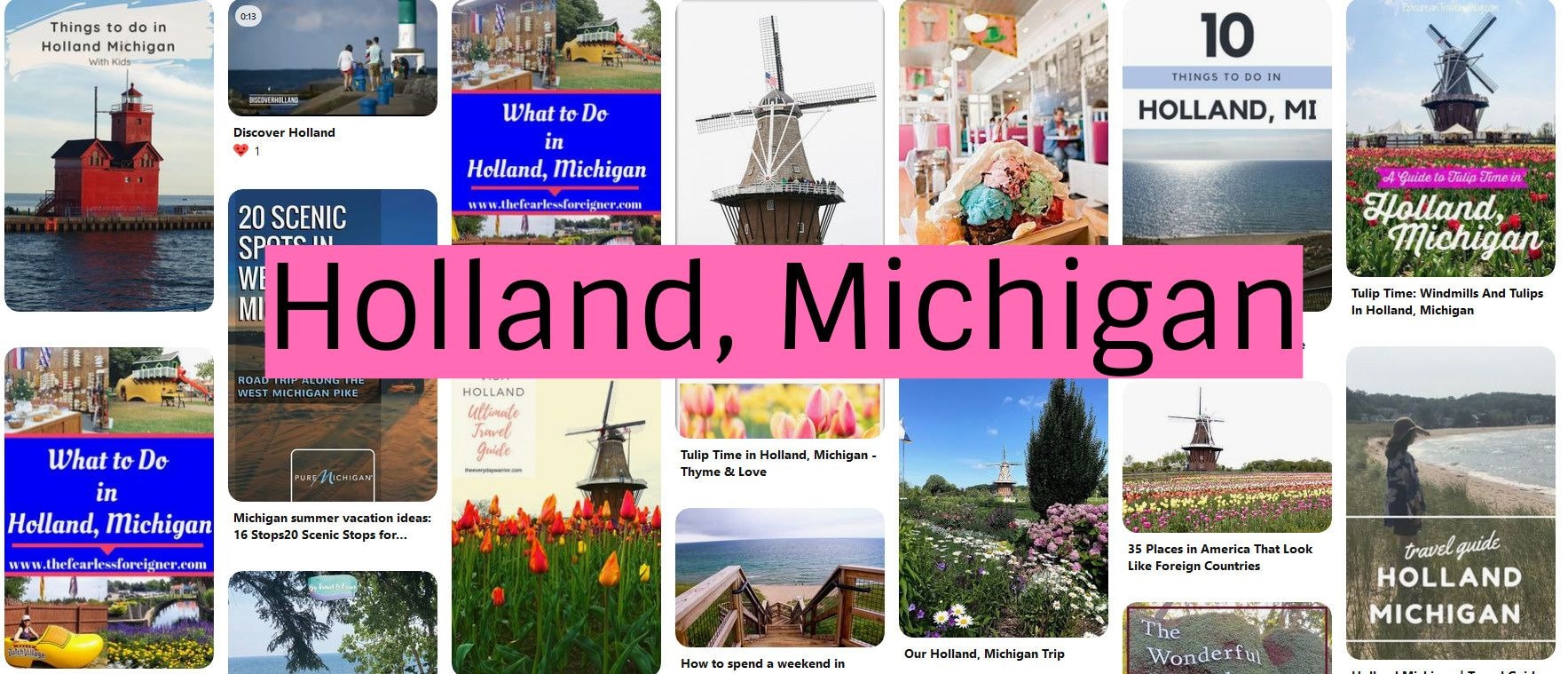 Come visit Holland, in Michigan! Our town has much to offer for an amazing cultural experience holland michigan campgrounds
My hometown, Holland, Michigan, is a small city by Lake Michigan with beautiful beaches and tulips. We in our city take great pride in our festival that normally occurs every spring. Our Tulip Festival noted as the third largest Festival in America today.
Our city is very family oriented. The children and the parents dress up in Dutch costumes every year and have an official scrubbing of the streets to show our cleanliness. The "Dutch" cleanser company actually come to our city took pictures of our dancing Dutch girls and put it on their cleanser can for everyone to see.
We are proud of the fact that over the years, we have had many Presidents and Presidential campaigners come to be in our Saturday Parades. We have often had guest celebrities over the years as well as Royalty. The Queen of The Netherlands paid us a visit along with her court.
Many times the citizens join together to clean up the city before the festivities starts as they like putting on a clean face. The children practice marching in the Children's parade and you can listen to the music of the marching bands long before the tourists arrive.
The uniqueness of our city helped us to win an award for being one of the beautiful cities in America today. The whole community noted for working together in times of crisis as well as helping each other on a daily basis. We have many churches in our town some are large and others are small. Our city founded by Van Raalte and his followers are instrumental in keeping our ecosystem.
Holland, Michigan is located by the lake shore and has many factories for those who desire to relocate and move in our community. Heinz's major American pickle-processing plant is located in our city and one of the oldest manufacturers in the area. We have other factories such as Request Foods, Perrigo, Herman Miller, Prince Corp, Howard Miller (Clock Company known around the world) and many more manufacturers. We are proud of our manufacturers, as they have paid an important part in keeping with the environment and recycling.
We have shopping malls, major department stores, and other large chain stores just like other cities. We have in our downtown area very nice unique shops that are family owned and many times, you can find things that you never thought existed. The streets lined with red brick and have a melting system underneath to keep the snow away in the winter.
Our local restaurants pride themselves in excellent Dutch foods and Hispanic foods. The Russ Restaurant is famous for their foods all made at their own commissary and in the Dutch style.
The winter months in Holland are beautiful you may catch the waves as they freeze in a certain pattern or go ice-skating. We have cross-country skiing and ice fishing. We have places that you can visit and watch the artisans create beautiful candles, wooden shoes, and other things that depict our city.
Our children are robust and healthy. They walk to school or playing outside on their sleds all of them enjoy the hearty winter climate. Our city has many people of many races that work together as a team. We have many Hispanics besides the Dutch population. We have many other smaller minorities that co-exist in our city and take great pride in being a part of our celebration during our Tulip Festival.
The Hispanic people of our city have help to build the community culture into part of what it is today. The Cinco De Mayo festival starts the Tulip Festival off with a flare. The food and the hospitality that the Hispanic people in our community are an outstanding feature that adds to our Dutch heritage. The Cinco de Mayo festival has many dancers and singers who portray the culture of their native country just as the Dutch present the culture of their native country.
Our sister city in Mexico brought us a beautiful fountain that we keep in Kollens park which is beside lake Macatawa a subsidiary of Lake Michigan. Along side the beautiful fountain, you will find a statute of three Dutch people as they are landing in our community.
The diversity that our community has together is part of what makes our city the beautiful city it is today. I would like to invite all of you to visit us anytime but especially in May during the Cinco de Mayo and the Tulip Festival. You will get very good culture awareness and share with us our hope for the future, our children living, working, and praying together.
Today in our city, many people fill our market places and enjoy our beaches all summer long. The winter months are great for winter sports and we still enjoy the company of many visitors.
The city is always growing and changing with the modern times but it seems to maintain the early era of our Dutch and Spanish settlers. We have museums and art shops that many who enjoy our culture like to visit.
We also have several colleges that are Hope College, Davenport, and Grand Valley University, where many come to get their higher education. The city noted for its work with the disabled as well. The residents are very helpful with workshops, taking food to the elderly, day camps and a beautiful center for the seniors called Evergreen Commons.
Welcome to holland michigan campgrounds, U.S.A.